3 Things to Know if You're Thinking About Moving from Raiser's Edge to Salesforce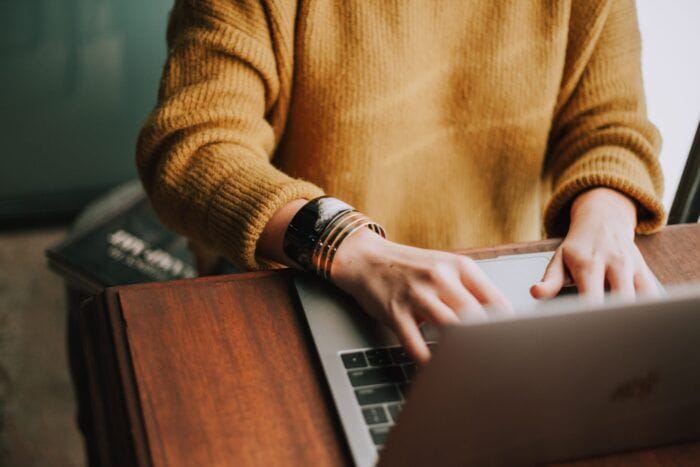 I recently wrote an article on this blog about what to know if your nonprofit is considering a move from Raiser's Edge. One point I made is that if you're wanting to incorporate more customer relationship management (CRM) approaches into your fundraising, but find that Raiser's Edge doesn't integrate with other systems at your organization, you can still stay on Raiser's Edge — you just need to invest more in integration.  
But another point I made is that if you decide Raiser's Edge is no longer serving your fundraising needs, Salesforce Nonprofit Success Pack (NPSP) might be a great option for you.  
So, in this article, I'm sharing three things to know if you're considering a move to Salesforce NPSP. 
1. Salesforce NPSP is a different kind of solution than Raiser's Edge.
I noted this in my previous article, but it bears repeating in case you missed it: If you're considering moving to Salesforce NPSP, you're not looking at an apples-to-apples comparison with Raiser's Edge. Raiser's Edge is a fundraising-specific product, while Salesforce offers a platform on which fundraising (and many other) products are built.  
This requires a change in thinking about the nature of your fundraising software, but it can pay off in the long run — especially if you want to do more with your fundraising program than Raiser's Edge can support. Even though moving to NPSP will take time and effort, in the end, you can not only reach parity with traditional fundraising functionality in Raiser's Edge, but you'll also be able to do much more.  
2. Salesforce NPSP can help you bring the benefits of CRM to your fundraising.
Salesforce NPSP offers strong fundraising functionality that can support many nonprofits' needs. And, because the fundraising capabilities are centered around a CRM platform, it can help you grow donor relationships more effectively. It gives you a holistic view of constituents and donors (even allowing you to collect more data and use data from other departments in your organization so you have more insights into donor behaviors and preferences), and helps you send targeted messages at the right time to the right constituents and donors.  
Many nonprofits use NPSP to do everything from build donor relationships, accelerate major giving, and connect multiple giving channels to prepare fundraising information for their accounting system — all through a single platform. 
Read more about our Salesforce services.
3. You can extend Salesforce fundraising functionality as your nonprofit evolves.
Because NPSP is built on the Salesforce CRM platform, it offers lots of flexibility, allowing you to customize and extend it to meet your evolving needs.  
For instance, at Heller Consulting, we've found that marketing automation is an ideal solution for many organizations needing to scale up their fundraising program quickly. We've implemented the Pardot marketing automation solution from Salesforce to help multiple nonprofits automate their fundraising and donor engagement communications, which allows them to do more with fewer manual hours.  
Salesforce also has a large and mature AppExchange marketplace of third-party applications that integrate with NPSP, which is important if you anticipate needing to expand and enhance your fundraising solution down the road. For example, one of our clients, San Antonio Food Bank (SAFB), worked with our team on a digital transformation initiative. We helped them develop a CRM ecosystem that placed NPSP at its center. Then, we were able to help them add tools to meet additional needs, such as adding Rallybound to allow the SAFB development team to improve the online donor interface. 
Learn how Salesforce has helped food banks respond to the COVID-19 crisis, including how these organizations are using Salesforce to engage with and support donors and volunteers: Watch the on-demand webinar, How Salesforce has Helped Food Banks Respond to the COVID Crisis.  
Take the next step.
If your nonprofit has been using Raiser's Edge to support fundraising activities, and you're wondering if it's time to move to another solution, Salesforce NPSP just might be the right match for you.  
At Heller Consulting, our goal is to help nonprofits find the best technology solutions for their specific needs — not just point everyone to a particular system. So, if you are considering a move from Raiser's Edge to Salesforce NPSP, but you're not sure how to move forward, we can help. We can work with you to evaluate your use of Raiser's Edge, choose the right solution to meet your needs, and build a tech strategy that serves you now and keeps your fundraising going strong.  Contact us today to get started. 
Categories: