4 Approaches to Building a Nonprofit Technology Stack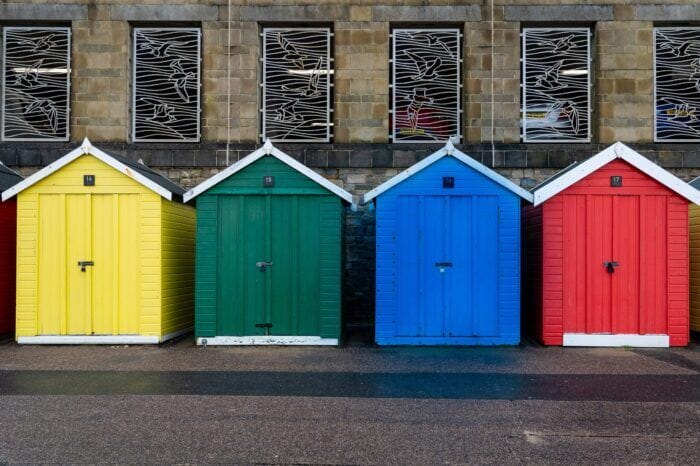 Twenty-five years ago, when Keith Heller first launched Heller Consulting (back when all fundraising systems were on DOS!), nonprofits selected a technology and a provider that came closest to meeting their functional and budgetary requirements. Today's requirements and solutions in the market are vastly more complex and varied. The purpose of this article is to help you as a nonprofit leader navigate four distinctly different approaches to building your organization's technology ecosystem.
The Big Picture: What Changed?
The nonprofit technology landscape has changed. Many of us who have been in the sector for our careers have watched nonprofit technology options evolve from what had to be installed and managed on a physical server in your office to a world that can be entirely cloud-based.
When choosing technology, nonprofits have a multitude of options available to them. With the growing emergence of software as a service and cloud-based solutions, new and improved products are being developed all the time. Tools that were once beyond reach, from marketing automation to business intelligence, are now a part of the tech stack. The 360-degree view of a constituent's interaction with your organization is within reach. Providers have been building out their offerings to expand their foothold and out of necessity to solve for the client needs.
Salesforce's entry into the nonprofit sector was disruptive. For a time, it was the only platform in the market powerful enough for nonprofits to bring tools into a unified system. But now, with Microsoft's recent expansion of products designed specifically for nonprofits, the landscape is even more complex. Now you have a choice of platforms to serve as a foundation for your technologies and there are additional point solution providers that integrate with Salesforce or Microsoft if not both.
While the abundance of choices makes decisions more challenging, these developments are exciting. Organizations are no longer limited to separate, siloed point solutions of the past. Now, you can bring together optimal tools and technologies to support and enhance your specific operational needs, from advocacy, volunteer management, mission delivery to fundraising and constituent engagement. A thoughtful technology strategy and a forward-thinking roadmap take organizations to the next level. Oftentimes our client work focuses on strategic visioning and planning for the technology future so that all decisions and investments are deliberate and pave the way for a sustainable ecosystem.
Choosing The Right Approach
We will discuss four approaches to building out your nonprofit technology stack: product, solution, platform, and ecosystem. We do not present these options as a logical evolution toward a more advanced setup. Instead, we advise you to take a critical look at your organizational needs and then map a strategy to those needs. Another consideration is your organization's technical capacity and culture. These factors will play a significant role in your path to successful adoption.
Finally, the pandemic gave nonprofits a different lens on technology. It brought to light fissures and shortcomings in the systems, accelerated timelines, and changed organizational priorities. Nonprofits have lagged behind other sectors in their pursuit of digital transformation, and the pandemic only highlighted this gap further. We've seen a clear shift. The experience of the past year has impacted how your fellow nonprofit professionals are prioritizing technology investments.
Product: Meeting a Specific Need
Product is a single application that solves a specific organizational need. There are numerous examples including KnowWho and Phone2Action for advocacy, DonorPerfect, Raiser's Edge, and Virtuous for fundraising and engagement, and Galaxy, Volgistics, and Volunteer Hub for volunteer management.
The product is already built out by a provider based on typical functional requirements and is typically easy to deploy. While a product will not be able to support a multitude of operations in a multi-faceted organization, this approach offers other advantages.
Solution: A Suite of Products
Solution is a suite of offerings, including multiple products and services brought together by a single vendor. Two examples of solutions including Blackbaud suite of products (including Luminate Online which is a suite of products of its own) and NeonOne offers a suite of products that can be combined as a solution,
Solutions may have built-in integrations or pre-built connectors to products within the solution. Some are brought to market by a product company that provides a variety of applications that serve different functions. Other vendors create pre-built connections to other specific products to build out or acquire add-ons to address issues that their single product alone could not accomplish.
Solutions bring together the best possible tools with minimal customization "out of the box." You can expect the provider to offer implementation services, ongoing customer support, trainings, and updates as well as they often help manage any integrations within the solution suite. This is a great option for many organizations that have some complexity of needs but do not have the bandwidth or expertise to handle this in-house. The newer breed of point solutions is also more open and can be integrated more easily with other technologies making solutions more pliable.
While the solution approach will address a greater breadth of organizational needs, it may require additional management of systems. You will likely find yourself managing integration error logs, addressing more complex reporting needs, and juggling relationships with several vendors, their contracts, and application licensing. To get a more holistic, if not complete, view of your data, you will need a data warehouse or a robust reporting tool.
Read more about how to align technology, people, processes, and data in The Nonprofit's 2022 Guide to Digital Transformation 
Platform: Built on a Foundation
Platforms, such as Salesforce.org's Nonprofit Cloud or Microsoft Cloud for Nonprofits, offer a powerful foundational layer that allows organizations to connect a variety of functional areas through a combination of out-of-the-box features, pre-built applications, direct API connections, or custom configured functionality. These platform technologies are developed for more direct integrations to create an underpinning for a customizable and complex hub-and-spoke ecosystem. Applications are built on these foundations by the providers themselves (think Nonprofit Success Pack or Microsoft Fundraising & Engagement) or by a multitude of third-party partners. Platforms also offer development tools to build deeper customizations. Today's platforms offer a wide range of developer tools, ranging from no code to low-code through to the ability use .net, JavaScript, APEX, C#, and other scripting languages. Admins can use no and low-code tools to create workflows and automations, and developers can create highly customized user interfaces and speed up processing by leveraging code.
If executed well, the ecosystem of tools connected to or built on an underlying platform can support even the most complex nonprofit operations. When it comes to customization, the sky is the limit and there are seemingly limitless apps, integrations, and plug-ins to choose from.
In a platform model, nonprofits must be prepared to take the reins of supporting their ecosystem and managing multiple vendor relationships. Similar to solutions, you may have to manage multiple contracts and different licensing structures. Demands on your technology team are the most significant drawback of choosing a platform model. Platforms are regularly upgraded and enhanced, both by the platform provider and to address internal user requests. This requires staff with both time and specialized skills to manage the updates. Alternately, you might lean on vendor-provided managed services for this element. In either scenario, platforms require a significant and ongoing investment.
Best-of-Breed: Strategy First
Best-of-breed is a strategy for evaluating and selecting the right combination of products and platforms for your organization's specific needs. Examples include Salesforce and Microsoft platforms with integrations to solutions and products. For Salesforce ecosystem these include the Nonprofit Success Pack (NPSP), Classy, KnowWho, Pardot, Drawloop, iATS, & Salesforce Community. For Microsoft ecosystem these include Microsoft Cloud for Nonprofit (Fundraising & Engagement, Volunteer management), Galaxy, DonorDrive, Dynamics 365 Marketing, Microsoft 365 and Teams, and Microsoft Power Portal.
This approach takes platform configuration to the next level. When you take the time to fully understand your organization's technology requirements from a strategic lens and develop an overarching vision, your technology investments will follow a coordinated and planned approach.
Of course, this approach is more sophisticated. It requires up-front foresight, expertise, and strong internal collaboration. But there are advantages to developing a plan specific to your own organizational needs, rather than accepting someone else's vision. It results in a tailored (bespoke!) and more powerful, flexible solution, and, if done right, one that is designed to change, adapt, and scale over time.
While best-of-breed approach may seem like the pinnacle – and it is in many ways – it is not a good fit for an organization that desires to see its data in a single system, prefers few integrations, and does not have technical know-how or budget to manage the resulting larger, more complex infrastructure. Typically, this approach results in a more significant financial investment through the purchase and maintenance of more products, a strong platform, integrations, and the staffing or vendor-provided services to manage and maintain all the elements of the ecosystem.
Parting Words
We are not here to recommend one approach over another. It all depends on your business objectives, your culture, your budget. But even if best-of-breed is not the right approach for you today – or ever – up front strategic planning is beneficial for any organization. Investing a little time and resources in strategy first will lay a sound foundation to help you make decisions and avoid missteps. Read our next article to find out which questions to ask before building your tech stack. 
If you work with us as a client, we will meet you where you are to understand your needs and resources first. We work collaboratively to put together a blueprint and a strategy that's right for your organization.
Join the list
Want more nonprofit tech resources delivered to your inbox? Fill out the quick form below!
Categories: