9 Things to Consider if Your Nonprofit is Thinking About a Move to Microsoft or Salesforce CRM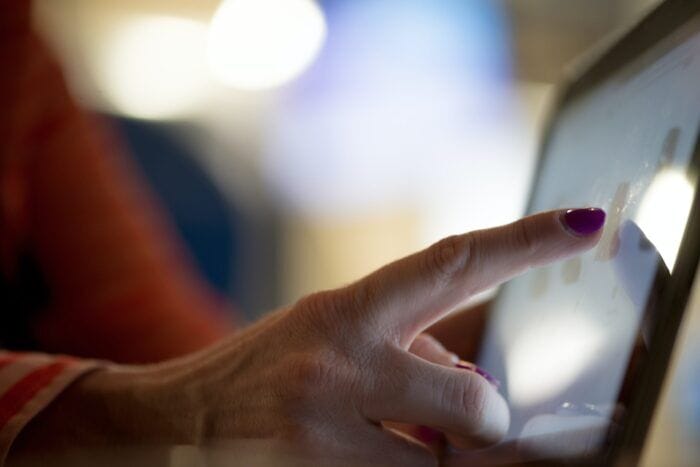 If you're thinking about moving to a new constituent relationship management (CRM) system, you aren't alone. Every day, nonprofits consider a change for a variety of reasons: Maybe their current CRM system is going away. Or their CRM vendor is pushing them to upgrade to a new version of the system. Or their old CRM system just no longer meets the organization's needs.
No matter what your reason, the great news is that in the past few years, new choices and more powerful solutions have come on the market for nonprofits. For example, Microsoft and Salesforce continue to offer new and enhanced offerings for nonprofits.
But how do you know which option is right for your nonprofit?
Read about how we think about technology choices in The Nonprofit's 2022 Guide to Digital Transformation 
Here are nine things to consider if you're thinking about moving to Microsoft Dynamics 365 or Salesforce Nonprofit Success Pack (NPSP) as the CRM platform for your nonprofit:
Ability to meet your requirements. This might sound obvious, but a key consideration is how closely the system aligns with your organization's requirements. Start by listing your organization's must-haves, such as ease of use, features and functionality, and integration needs. Then, refer to that list as you review the following considerations.
Take a look at all solutions available to you from each vendor. For example, if you choose Microsoft or Salesforce for your CRM system, what other solutions are available within the company's ecosystem, such as productivity and marketing automation tools, portals or community engagement tools, etc.?
Data model. Microsoft and Salesforce each use different data models that specify how information, such as account and contact records, are treated within the system. Microsoft's nonprofit offerings are built on the Nonprofit Common Data Model — a data model that was developed with the help of multiple nonprofits and technology vendors. Salesforce has its own data model in NPSP. Be sure to understand these models, as they determine how your data will be mapped from your current system to the new system and might require changes to your processes to function optimally.
App marketplace and integration options. Be sure to understand the third-party applications that integrate with each system. For example, Salesforce has a large and mature AppExchange marketplace, which might be important if you anticipate needing to expand and enhance your CRM system extensively. Meanwhile, Microsoft's App Source is smaller and less mature, but might have the solutions you need. Microsoft also offers integration options using Power Automate, with hundreds of pre-built connectors. Both solutions also support API integrations.
User experience. Depending on your staff's technology experience, you might find that one CRM system is more intuitive for your organization than the other. Be sure to review the look and feel of each system, as well as how each system organizes navigation, to better understand which user experience will work best for your nonprofit.
Adoption and enablement. For each system, consider how long it will take your organization to learn and begin using the system. This will depend not only on specific technology learning, but also on the degree to which you will need to update or change business processes to use the new system and how your organization handles change management (preparation, change communication, user training, reinforcement, etc.) as you move to the new system.
Portal functionality. Both Microsoft and Salesforce offer portal, or community, solutions. Salesforce recently introduced Experience Cloud for Nonprofits (formerly Community Cloud), which allows a nonprofit to expose data in several standard and custom objects to constituents. Microsoft offers Power Portals, which also allow you to display CRM data to constituents. While a newer option than the Salesforce Community, Power Portals is becoming more robust with every release. Both solutions come with templates for the most common types of portals, plus tools to manage the web content and the data you want to expose to your constituents. Both also offer two types of users: authenticated (named licenses with personalized data) and unauthenticated (based on number of page visits).
System maintenance and administration. Make sure you understand what it will take to maintain each system and handle user profiles, roles, permissions, data access, and overall security. Depending on the size and experience of the staff that will be maintaining and administering your system, you might find that one system is a better fit for your organization. For example, if you are already using Microsoft Azure and other Microsoft tools, your IT team might have less of a learning curve to incorporate Dynamics 365 into the mix. Alternately, if your team has already been exposed to the Salesforce security model, NPSP might be a better fit.
The cost of a new CRM system is a big consideration for many nonprofits. Regardless of the system you select, there will be one-time implementation costs as well as ongoing maintenance costs. However, each system has a different fee structure.For example, Salesforce offers contract-based licenses, sandbox, and storage fees. You typically cannot decrease the number of users mid-contract, but you can increase them.On the other hand, Microsoft offers consumption-based license fees in which you pay only for the licenses you use on a monthly basis. There are also ongoing costs associated with Azure, which is required to use Fundraising and Engagement, a Microsoft solution for nonprofits built on Dynamics 365.
This all might seem like a lot of information to collect and analyze, but keep in mind that the Heller Consulting team is ready to assist. We can help you review your requirements, determine which CRM system is right for your organization, develop a business case and roadmap, and implement and support the solution.
Join the list
Want more nonprofit tech resources delivered to your inbox? Fill out the quick form below!
Categories: