Luminate CRM is Going Away. What Should Your Nonprofit Do Now?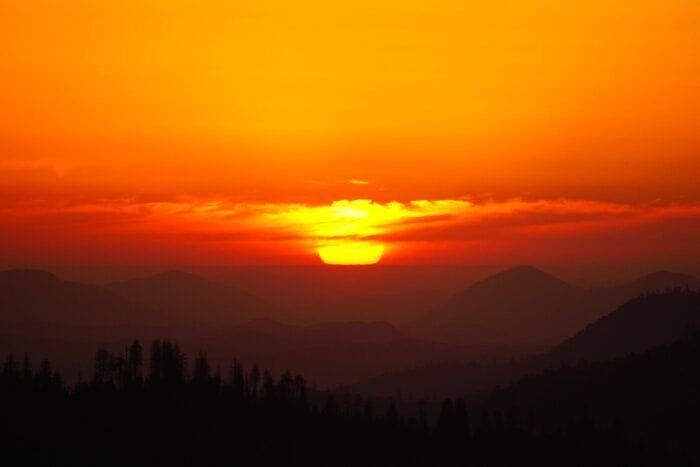 If the title of this article caught your attention, chances are that your nonprofit is using Luminate CRM. And, you've likely been notified that Blackbaud will be ending support for and shutting down Luminate CRM in 2022.
I'm guessing this is unwelcome news. After all, your customer relationship management (CRM) system is the heart of your technology ecosystem, and you probably weren't planning on moving to another system so soon.
Also, finding and implementing a new CRM system isn't as simple as flipping a few switches. It requires thought about your technology strategy and the completion of a series of steps to ensure your data and processes are moved into a new system in a way that meets your organization's goals while minimizing disruption to your day-to-day work.
So, what do you do now?
With less than 15 months to get a new CRM system in place, there's no time to waste. I recommend getting started right away. Let's begin with your technology strategy.
Subscribe for more Luminate CRM updates, strategies, and hear what other organizations are doing as they transition to new technology.
Your nonprofit's strategy for leaving Luminate CRM
First, you know you must leave Luminate CRM. That's a given. But, if you're also using Luminate Online — for anything from online forms and surveys to peer-to-peer fundraising and email marketing — you'll be giving up the integration between the two systems. Keep in mind that you don't have to keep using Luminate Online and making it fit with your next CRM system. Now is a good time to consider making a change from Luminate Online, too.
Thinking about moving from both systems at the same time might seem overwhelming at this point. That's why we'll cover considerations about moving from Luminate Online in another article. But, it is something to keep in mind as a bigger part of your long-term tech strategy and something that might be worth tackling down the road.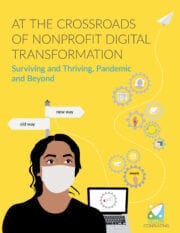 Moving to a new CRM is an opportunity. Read how we think about these projects in our guide: At the Crossroads of Nonprofit Digital Transformation 
Second, you have some choices in your move from Luminate CRM:
You can move to one of Blackbaud's other CRM solutions, but you will still need to integrate the new CRM system with Luminate Online as well as implement and learn an entirely new system in a short amount of time.
You can move to Fundraising and Engagement, a new offering for nonprofits from Microsoft. While Microsoft solutions for nonprofits hold great potential for the sector, they also will require you to implement and learn an entirely new system, and to train your user base on a completely new way of doing things. And time is not on your side unless you get started immediately.
You can move to Salesforce Nonprofit Success Pack, which is possibly the best option in this case, given that:

You've already been using a solution (Luminate CRM) that's built on the Salesforce platform, so are familiar with how it works, and a lot of the investment you've already made in developing business processes and security models is going to be fairly transferable to another Salesforce-based solution.
You can use Salesforce for more than just fundraising; you can use it to manage everything from volunteers to programs and operations.
You don't have a lot of time to evaluate, implement, test, and learn a new system.
Your change management effort will be more manageable, since the adoption curve for users will not be as great as changing to a completely different platform.
That leads us to the third, and perhaps most important, point: timing.

Timeline for moving from Luminate CRM to a new CRM system
You have a lot to do in a short amount of time. Starting now is the best way to ensure a smooth transition to a new CRM system that will meet your nonprofit's needs.
Learn how the Heller Consulting team helped Humane Society of Silicon Valley move to the Salesforce Nonprofit Success Pack: Read the case study
Heller Consulting has helped other nonprofits make this move already. We know what's involved and where the challenges lie, and we have a proven approach to this type of project. To give you an idea of what needs to be done, here is a realistic timeline based on our work implementing CRM systems for nonprofits:
Today — Start your transition plan now. The key elements of your plan should include: choosing your new CRM system, mapping business processes and converting data, testing the new system, training your staff on the new system, and managing the change in your organization. Also, start thinking about key activities, such as a large fundraising event, when moving from one solution to another could be especially disruptive, as those activities could significantly impact your timeline. Just remember: now is not the time to go it alone. Get help. Secure your spot with a CRM implementation consultant so you can get moving.
Late spring/early summer 2021— Analyze your data for conversion and map your business practices to the new CRM system.
Late summer/early fall 2021— Test the conversion of your data into a "sandbox" instance of the new system. Use the sandbox to test your business practices, document any new processes, and start to get people across the organization involved in testing, training, and change management.
Mid/late fall 2021— As you pull end-of-year fundraising lists out of your Luminate CRM system, pull the same lists from the new CRM system sandbox to ensure you are getting the same/similar results. This is not only an additional test of the new system, but also another opportunity to learn how to use it.
November 2021 through early January 2022— Stop the process and focus on end-of-year fundraising using your Luminate CRM system. If you have a project team that is not involved in fundraising, they can use this time to troubleshoot any issues that might have come up during testing.
January 2021— Close out the year, send end-of-year tax letters, and pull final reports from Luminate CRM.
February 2022— Plunge back to the CRM transition project. Make any last changes to data mapping and business processes. Finalize your training plan. Complete your final data conversion.
March — Go live.

Take the next step
You might be in a tight spot, but you have time to make a smooth transition from Luminate CRM to a new system if you don't delay. The Heller Consulting team is ready to help. We've done this type of project before, and we can guide you through the process smoothly. If you're considering our help for this important project, please contact us ASAP. With so many organizations moving to new systems, and a number already working with us, we expect demand to be high.
Categories: