Using Salesforce Tools You Already Have to Uncover and Manage Major Donor Giving Opportunities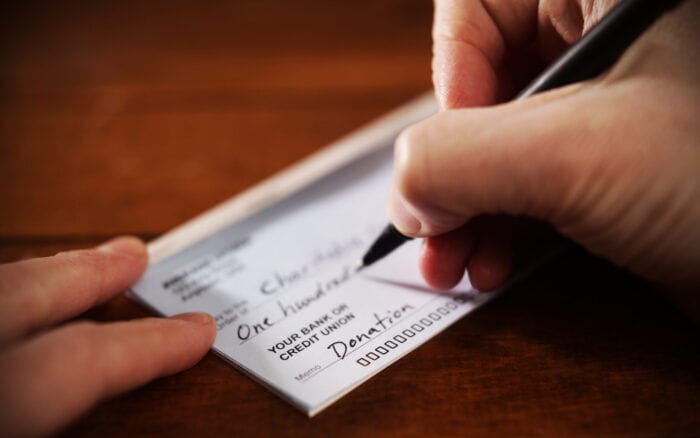 If your nonprofit organization is using Salesforce Nonprofit Success Pack (NPSP), do you know you have tools that can take your major giving program to new levels? Does that sound too good to be true? Well, it really isn't.
Let's start by thinking about your donor pool. As a former fundraiser (for 15 years before joining the Heller team), I suspect you have a big donor pool in the mid-level range (say, $500 – $5,000). It can be challenging to sort through that pool to find good major donor prospects — like trying to find a needle in a haystack.
But, with Salesforce NPSP, you're sitting on tools that can help you:
Continually identify people who are good prospects to move into your major donor pipeline
Understand how to better steward your current major donors, including creating and tracking communications more effectively
Putting Salesforce NPSP tools to work for major giving
At Heller Consulting, we've put several of these out-of-the-box tools in NPSP to work for our clients — most recently for both a food bank and a service animal organization. Let's take a look at some examples of the tools and how we've used them:
Customizable Rollups and Levels — Customizable Rollups allow you to easily aggregate donor totals from various sources within your NPSP instance and then slice and dice the data based on your organization's priorities. Using Customizable Rollups, we helped our clients pinpoint the donor metrics important to them.
Using the data from Customizable Rollups, we then used Levels to assign donors to groups and associate them with specific donor levels. This is assignment is set up to work automatically and then populate on the back end of NPSP on a nightly basis. So, as our clients enter gifts and gather information in NPSP, the donor levels are populated for them, making it easier for them to view and track various donor levels.
For example, using the reporting and dashboards functionality in NPSP, they can now see, dynamically, how well they are tracking toward goals for each donor level in their donor pyramid. This helps them prioritize their major donor giving activities and shift gears as needed.
TIP: The Heller Consulting team can teach your Salesforce administrator how to set up and manage Rollups and Levels, or we can set them up for you — depending on your needs. Read more about our Salesforce services.
Engagement Plans — Levels are designed to work with Engagement Plans, which help you automatically manage the engagement journey with your prospects and donors. So, as soon as a donor is assigned to a donor level, they can also be automatically assigned an engagement plan that sends tasks to staff members. For example, you can set up Engagement Plans so that every donor at the $1,000 level will receive a welcome letter within a week after their first gift, a personal phone call from a board member a month later, and an invitation to a personal engagement two months after that. When staff members log in to the system each day, they will see any tasks assigned to them that relate to that engagement journey.
TIP: The Heller team can also help you set up Pardot marketing automation for use with Levels and Engagement Plans to automate email communications in your donor engagement journey, saving your staff members time that can be spent on higher value fundraising activities.
Customization of Opportunity records — We also helped our clients customize the Opportunity records in Salesforce NPSP to help support and track the pledge management process. This includes everything from tracking and auditing booked revenue to sending appropriate reminders to donors when pledged gifts are due.
Prospect management — We helped our clients review how they identify and score prospects. Based on this exercise, we set up and customized tools in NPSP to track "intangible" donor metrics, such as capacity and affinity to give, as well as where each donor falls in the cultivation process — from prospect identification and qualification to active cultivation and management. For one client, we also integrated wealth screening tools to help them judge capacity to give at an even deeper level.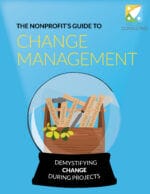 TIP: Tools and processes go hand-in-hand. Any time you implement new tools and processes, managing the change is key to success. For tips and insights on change management, read The Nonprofit's Guide to Change Management
Pipeline management — We also used other out-of-the-box tools in Salesforce NPSP, plus the tools mentioned in this article, to help our clients track and forecast gifts. They can now easily track a major gift all the way from the ask to what was received from each donor. This helps them forecast potential revenues, understand how long it takes to "close" a gift, determine if ask amounts need to be adjusted higher or lower, and make any strategic changes needed along the way.
One of the great things about Salesforce is that it was originally designed for sales in the for-profit world. As you can see from our work with these clients, using Salesforce NPSP you can apply the same tools designed for the sales process to the donor cultivation process — ultimately becoming more efficient and effective at managing donor cultivation, tracking gifts, and forecasting revenues.

Take the next step
If you're using Salesforce, why not use the tools you already have to improve your major gift prospecting and management? The Heller team is ready to help. Contact us to get started.
Join the list
Want more nonprofit tech resources delivered to your inbox? Fill out the quick form below!
Categories: