Adapting Your Nonprofit's Technology Training to Today's World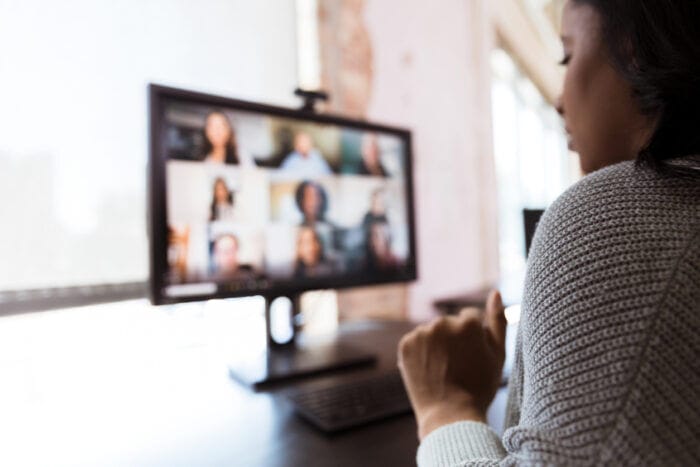 At Heller Consulting, we work with many nonprofits to help them choose and implement the right technology systems and solutions for their specific needs. A key aspect of those technology projects is change management — preparing nonprofit staff for the technology and related business process changes that are coming.
As you might expect, user training is a big part of change management. It smooths the transition to the new technology and processes, getting staff members comfortable and working efficiently as soon as possible.
But times are changing, and so are best practices around training and learning.
First of all, many people are working from home now, and nonprofit staff members are often located in different time zones, making in-person classroom training impractical. Moving training online can help, but that alone doesn't solve the time zone issue, and it can be difficult for people to stay engaged with online training for hours on end. Another consideration: Many nonprofits lack the capacity and in-house skills to train their own end users, making the typical "train the trainer" approach unrealistic.
Modern research in adult learning shows us that, in many circumstances, alternative approaches can be more effective. That's why we at Team Heller are using our experience in change management and adult learning to help our clients adapt user training to today's evolving times. For example, here are five key learning trends and approaches we're applying to our client projects:
Micro-learning — This approach divides complex content into smaller topic-specific content that learners can access online at the specific time they need it. It's not just about taking a long training and breaking it up into sections. With micro-learning, each content piece must address a specific learning objective that has a clear goal.This approach offers several advantages:

It makes learning more convenient. Rather than requiring learners to be available for multiple hours on specific days, it allows them to complete training when they can truly focus on it. This is helpful for nonprofits with staff members in different time zones as well as for staff members who work from home and might have multiple distractions at various times throughout the day.
It promotes better learning and retention. Micro-learning doesn't require users to sit in training for hours on end, which helps to hold their attention better.Also, with micro-learning you can create individual content bites that can be re-purposed for different audiences and different learning paths that put the new learnings in context. For example, most users need to understand basic functionality, such as how to enter a contact in their new system. With micro-learning, the same short video about entering a contact can be part of several learning paths for different types of users, and then customized lessons can be created for each audience that apply to business processes for their specific work area.
It's easier to maintain and update. For example, if a process changes, rather than rewriting every mention of the process in a huge training manual, you can simply update the micro-learning video or reference guide on that particular topic — and then by replacing the file in your learning management system (LMS) with the latest version, you'll automatically update the content in all relevant learning paths.

Flipped classroom — With this approach, learners complete online micro-learning courses and then join other learners online to ask questions, discuss specific scenarios, and help each other — with a trainer that acts as facilitator. Learners come to these group sessions already having worked through content on their own, so they are more engaged and ready to ask questions that will help them learn. Meanwhile, the facilitator serves as less of an instructor and more of a mentor or coach, helping to lead the group through the change management process.
Mix of content media — Providing content in a mix of media, such as videos, infographics, and short reference documents gives people options that they can choose from based on how they prefer to consume and retain information.
Learning management systems — A modern LMS is essential to supporting online learning. It can help you present, manage, and track micro-learning content.It can also integrate with your customer relationship management (CRM) platform so that users can view training content in the context of the processes they are performing in the platform. For example, there are multiple LMS applications in the Salesforce AppExchange that integrate with the Salesforce platform. Also, multiple LMS applications integrate with the Microsoft Dynamics CRM platform, and Microsoft is developing an LMS that will integrate with Teams.
Gamification — People are goal-oriented and tend to like friendly competition. We've found that something as simple as offering electronic badges in the LMS that represent the modules each learner has completed goes a long way toward motivating training completion.
These modern approaches are highly effective for nonprofits in today's ever-changing environment. For example, we helped Canadian Cancer Society adapt their approach to user training in response to changes they faced due to the COVID-19 pandemic.
Ultimately, when it comes to technology projects, change management is all about people. With the right approach, you can prepare your entire organization to launch and adopt new technology and processes as smoothly as possible.
Learn more
Discover key concepts about change management, tips from Team Heller's change management experts, and real-life examples of nonprofit change successes:
Join the list
Want more nonprofit tech resources delivered to your inbox? Fill out the quick form below!
Categories: