Changing the Approach to User Training for a CRM Implementation During a Pandemic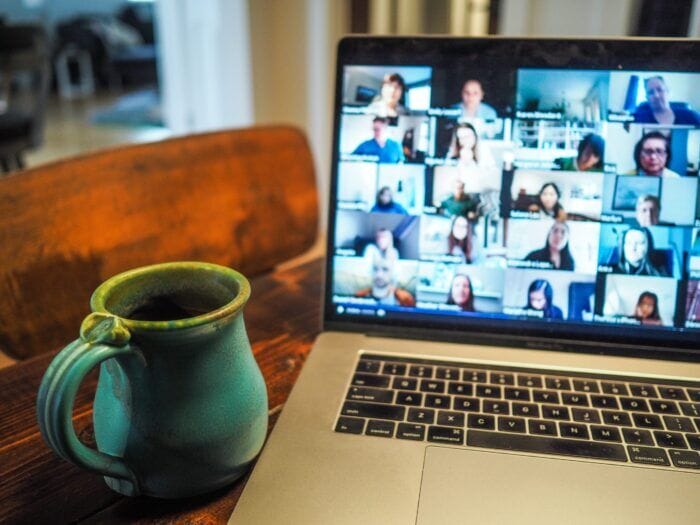 Authored by: Brooke Belott, Heller Consulting and Andrew Caswell, National CRM Implementation Lead for the Canadian Cancer Society
Picture this: Your nonprofit is in the middle of a major technology change. It's been a complex project with a lot of moving parts, and it's been going well. But before you get to the point of training for the nonprofit staff, you realize you need to change your approach. How do you do it in a way that doesn't disrupt the project?
That's the position the team at Canadian Cancer Society found themselves in. Here's how they pivoted their user training approach mid-project to meet changing circumstances — and ended up with a training experience that worked even better in the long run.
About the Canadian Cancer Society project
The Canadian Cancer Society (CCS) was in the midst of a massive project to restructure from a de-centralized organization to one national organization. The organization was also merging with two other nonprofit organizations. CCS worked with the Heller Consulting team to move from more than a dozen different technology systems and data sets onto one consolidated system, implemented in a bilingual (English and French) environment, on the Salesforce platform.
Preparing the organization technology and process change
Because this complex project impacted the entire organization, preparing staff for the technology changes and new nation-wide business process changes was critically important for success. To ensure a smooth transition, the Heller Consulting team worked closely with CCS to apply proven change management techniques that included user training.
Initially, the Heller and CCS teams had planned a "train the trainer" approach to training staff members on their new system and processes. The plan was to focus the month prior to launch on training CCS leaders to be trainers and then giving those trainers the tools they needed to train other staff members before the launch of the system.
Facing the fallout of COVID-19
As a result of the COVID-19 pandemic, CCS staff and revenue were reduced dramatically, and remaining staff members had to begin working from home. The remaining leaders needed to turn their attention to new activities, including keeping revenue streams flowing and communicating with volunteers as in-person events were cancelled and major fundraising events needed to be re-worked. They no longer had the capacity to be trained as trainers and then turn around and train staff. Also, in-person training sessions were no longer an option.
Read more about the CCS story and the change management work we did together: A Real-World Story About Preparing a Nonprofit for Technology Change
Pivoting to a new training approach
The Heller and CCS teams recognized the need to shift their approach. Using best practices in learning as a starting point, the Heller team worked with CCS to review options. They recognized that simply moving to a remote, direct-to-end-user model for learning and enablement would not work well because people have disruptions at home and wouldn't be able to sit through full days of online training. Ultimately, the combined team landed on a micro-learning approach.
Pointed in this new direction, the Heller/CCS team developed a comprehensive learning plan tailored by user audience and launched with an in-platform learning management system. They identified training priorities, including what foundational trainings needed to be completed before launch, and what would be more advanced training for specific business areas after launch.
The resulting training features multiple audience-specific learning pathways with more than 100 courses and 600+ micro-learning lessons that include short, topic-specific videos and quick reference guides in English and French. This approach allowed users to complete minimum essential training before the project launch, and then continue with more advanced and specialized training after the launch. Staff members were able to complete training, and then attend remote Q&A sessions in case they had questions.
The in-platform, micro-learning approach has the added benefit of allowing users to search for and reference lessons any time they need a refresher. And, it allows content authors to quickly and easily update specific learning units when CCS makes changes to their technology. As the CCS team onboards their second wave of users, they can repurpose this training into new learning pathways and use it to onboard new team members.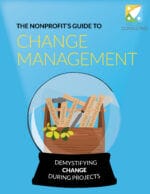 Change is all around us. We put together a guide that will help. Download free here: The Nonprofit's Guide to Change Management

Learn more
Learn more about how the Heller Consulting team can help you navigate the challenges of your next technology project: Contact us today.
Join the list
Want more nonprofit tech resources delivered to your inbox? Fill out the quick form below!
Categories: