A Real-World Story About Preparing a Nonprofit for Technology Change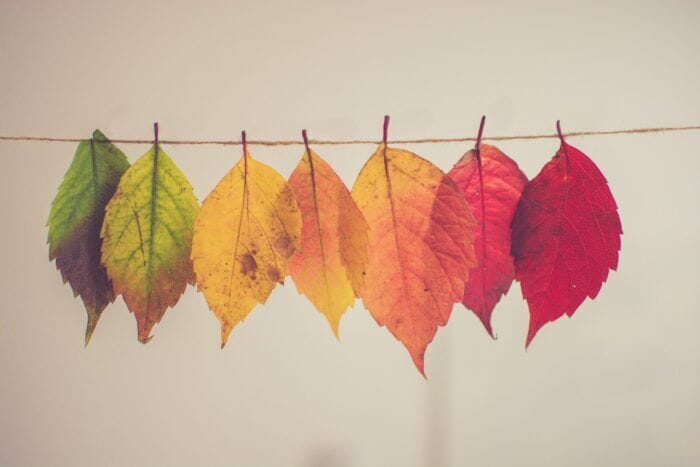 Authored by: Catherine Moore, Heller Consulting and Andrew Caswell, National CRM Implementation Lead for the Canadian Cancer Society
You've probably heard the term "change management" before. But do you know what it is and why it's so important to your nonprofit's technology initiatives?
In the tech world, change management is about people and preparing your entire organization for a move to new technology. It's a way to identify and manage any resistance your staff might have before, during, and after a technology change.
Staff resistance can lead to lack of user adoption, which is one of the most common reasons new technology implementations fail. By having a proactive change management plan in place, you can improve team satisfaction with your new technology and reduce risk involved with the technology change.
Let's take a look at an example of change management in the real world.
Canadian Cancer Society: Paving the way for technology change
The Canadian Cancer Society (CCS) was in the midst of a massive project to restructure from a de-centralized organization to one national organization. The organization also was merging with two other nonprofit organizations and facing a reduction in staff and revenue due to the COVID-19 pandemic. CCS worked with the Heller Consulting team to move from more than a dozen different technology systems and data sets onto one consolidated system on the Salesforce platform.
As you can imagine, this technology change impacted the entire organization. Preparing staff for the change was critically important to the success of the project.
To ensure a smooth transition, the Heller Consulting team worked closely with CCS to apply proven change management techniques. Specific techniques included:
Transformational vision — The Heller team worked with CCS to develop a vision for the change they were hoping to make in the organization through the technology project. By articulating CCS's goals and critical success factors for achieving the goals, and by getting buy-in from CCS leaders, the change team was able to build communications around the vision to help employees prepare for and get on board with the coming changes.The CCS team built metrics into their performance management structure to help guide staff members toward achieving specific goals. They also clearly communicated with staff members about technology changes and worked with business area leads and supervisors to define new processes and help staff members understand what they would be expected to do as part of the changes.
Executive sponsor involvement — CCS executive sponsors helped to keep internal stakeholders focused on the project vision and priorities by staying highly engaged and actively involved. CCS and Heller team sponsors worked together to remove barriers identified by the project team, secure resources, and manage risks as they arose during the implementation phase. They also led by example — modelling desired changes, fostering collaboration in business process alignment across regions, and doing things like completing training early and sharing their experience with other staff members.
Master timeline — The Heller team created a master timeline that everyone involved in the project could access. The team also used automated reports from the timeline to keep key members of the CCS project team aware of upcoming deadlines and the interdependencies of specific tasks, such as design, data mapping, and integration planning. The reports also ensured that key project leaders were automatically updated at specific points throughout the project and that risks to the timeline were surfaced in a timely manner to allow for corrective action.
Regular check-ins — Because the joint CCS/Heller team had developed a customized approach to the project, project leaders, sponsors, and teams from Heller Consulting and CCS met regularly to share updates, monitor project status, and refine and reprioritize tasks and resources to ensure the project was on track.
Staff communications plan — The Heller team provided CCS with a comprehensive communications plan that included recommended communications and key messages targeted to specific CCS staff audiences at various milestones before, during, and after project launch.
Expectation setting — The change management techniques were so successful that staff members became extremely enthusiastic about the possibilities surrounding the new technology. CCS and Heller project leaders realized that they needed to balance the growing wish list with the approved project scope and budget. To address this, they regularly communicated with users about the minimum functionality and processes needed for the launch, while continuing to generate excitement by emphasizing out-of-the-box Salesforce productivity tools and keeping a list for future enhancements.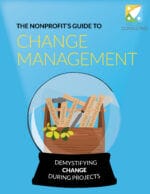 Change is all around us. We put together a guide that will help. Download free here: The Nonprofit's Guide to Change Management
Change management is really all about people. With the right planning, engagement, and coaching, you can prepare your entire organization to launch and adopt new technology successfully and as smoothly as possible.
Learn more
Learn more about how the Heller Consulting team can help you navigate the challenges of change management for your next technology project: Read about Heller Consulting's change management services.
Join the list
Want more nonprofit tech resources delivered to your inbox? Fill out the quick form below!
Categories: