Why Nonprofits Need Marketing Automation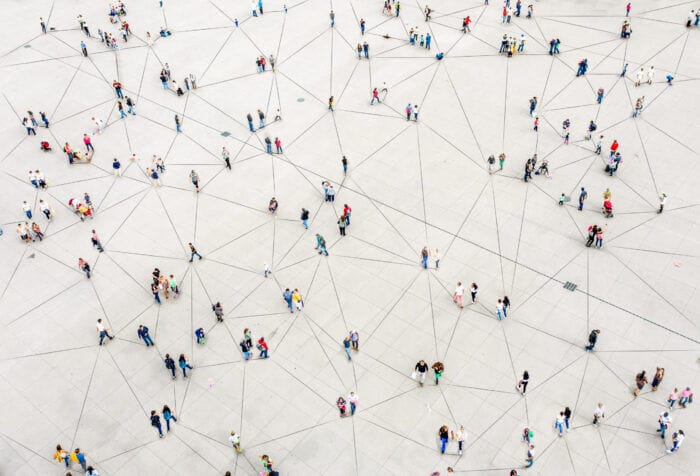 The way we see it, marketing automation tools are a natural extension of a successful CRM ecosystem. Having captured data and with a 360-degree view of constituents, organizations can take the next logical step and leverage automation tools to connect with donors in a personalized way, streamline program operations, and free up precious staff time. Marketing automation delivers highly personalized messages to constituents, dynamically adapting in response to new data points and supporters' behaviors.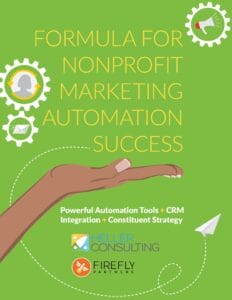 Read more in our executive guide: Formula for Nonprofit Marketing Automation Success
Although most CRM systems have at least an element of marketing automation tools, more advanced tools that specialize in marketing automation are able to build out nimble and complex supporter journeys.
Without the right tools, you will likely find yourself compromising strategy, looking for complicated work arounds, and investing an exorbitant amount of valuable time to build and manually manage communications.
To ensure success of marketing automation tools, these applications cannot exist in a vacuum. Accurate personalization relies on up-to-date complete information about supporters. Data integration is of the utmost importance. To offer most value, marketing automation tools must be an interconnected extension of your organization's technical ecosystem. Accordingly, we advise nonprofits to shift thinking from what's the best marketing automation tool for nonprofits to what's the best marketing automation tool that integrates with your CRM.
Bringing the Consumer Experience to Your Donors
As consumers, we have grown to expect experience relevant to our interests. Companies like Amazon, Spotify, and Netflix get us. Through meticulous data collection and thoughtful marketing strategy, these brands provide customers with highly personalized content and, at times, they even anticipate our needs.
Is prioritizing personalization of communications worth it? You bet. Modern consumers, aka YOUR donors, expect digital experiences that feel more personal, more human. We like to think of the new way of marketing not as B2C, but as H2H. Human-to-human. The good news? Technology and thoughtful marketing automation can make it possible to reach the individual humans who connect with your cause in a more meaningful way.
More than 90% of consumers indicate engaging and shopping more with brands that tailor content and offers to their preferences, interests, and past interactions.[1] Lack of personalization, on the other hand, can be a source of frustration to consumer.
Nonprofit donors and constituents carry these same expectations into their interactions with nonprofits and charities they support. Through thoughtful marketing automation, nonprofits have an opportunity to deepen their relationships with supporters.
Take the next step
In our marketing automation guide, we break down the formula for success and share real stories from our clients that have successfully used marketing automation to support their programs and their fundraising efforts. Download today and if you have any questions, reach out to us here and connect with one of our experts.
[1] Source: Making It Personal, Accenture Interactive
Join the list
Want more nonprofit tech resources delivered to your inbox? Fill out the quick form below!
Categories: