3 Takeaways from the Microsoft Fundraising and Engagement for Dynamics 365 Sales Launch Event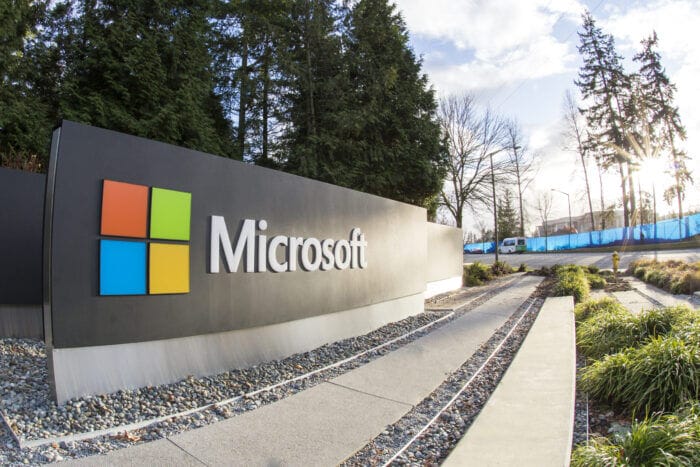 My colleagues and I have written several articles on this blog about Microsoft's entry into and momentum in the nonprofit technology space. Most recently, we wrote about the growing potential of Microsoft solutions for nonprofits as well as their launch of Fundraising and Engagement for Dynamics 365 Sales. 
After attending the launch event for Fundraising and Engagement (virtually, of course) on October 27, I thought it might be helpful to share some of my top takeaways. Here are three key things I learned about how the new Fundraising and Engagement solution from Microsoft can help your nonprofit today and in the future: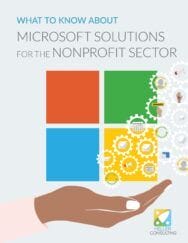 Dive deeper into Microsoft. Download our free guide: What to Know About Microsoft Solutions for the Nonprofit Sector.
1. Attract, retain, and grow donors through personalized
 experience
s
.
To help you personalize the donor experience, Fundraising and Engagement provides a window into your prospects' giving habits and preferences, organizational affiliations, and current engagement. Using this technology, you can more easily:  
E

ngage 

donors

 at their most receptive times and create highly personalized, targeted campaigns with messages that align closely with their priorities and preferences. 




 

N

urture relationships with prospects in a more specific way, using a unified constituent view to identify potential major donors early and create stewardship plans that encourage donor loyalty and recurring gifts. 




 

Grow and scale your fundraising and communications quickly by c

ombin

ing

 Fundraising and Engagement with digital fundraising and marketing tools. 




 
2. Work more efficiently by aligning your nonprofit and productivity systems and apps on one platform
.
Microsoft's nonprofit solutions ecosystem represents a platform that can serve as your entire technology ecosystem and can grow with you over time. For example, you can: 
E

nhance your Fundraising and Engagement implementation with Dynamics 365 for Marketing to support highly personalized digital and social campaigns, or 

use

 existing integrations with Click Dimensions

, Marketo

, MailChimp and GetResponse

 

using the Power Platform. 




 

Employ

 the interoperability of Teams and Dynamics 365 to invite your donors and constituents to virtual meetings and events and track attendance on the constituent record in Fundraising and Engagement. 




 

Use

 

fundraising 

extensions and integrations with Fundraising and Engagement 

— some are 

currently 

available,

 and 

some are 

coming soon to the Microsoft App Source. Classy

,

 

and MISSION CRM

 are all actively building or offering solutions now.




 
3. More easily measure and share
the impact of your fundraising program
.
Fundraising and Engagement offers nonprofits an accurate picture of the financial success of any given fundraising campaign in real-time. This means: 
T

here's no more

 waiting for quarterly reports from 

the finance team bec

au

se

 each gift and opportunity entered in Fundraising and Engagement is connected to an appeal and campaign, which in turn can be attached to appropriate designations, funds

,

 and 

general ledger codes

. 

You have greater visibility and financial transparency into campaign progress and can eliminate the need for complex manual fundraising and financial reconciliation at the end of the month.




 

You have 

immediate information about which fundraising efforts are producing the best results so you can make midstream corrections or apply what is working best to other projects. 




 

It's easier for you to share program impact results on a more regular basis and at a lower cost using digital channels. 

For example, i

nstead of waiting for your annual report, Fundraising and Engagement allow

s

 you to

 

deliver fundraising results in real-time. 

This ability to showcase how your supporters' dollars are making an impact can 

open 

new 

marketing and stewardship opportunities

.




 
Take the next steps
to learn more
The Heller Consulting team is ready to help you determine if Fundraising and Engagement is right for your organization, develop a business case and roadmap, and implement and support the solution.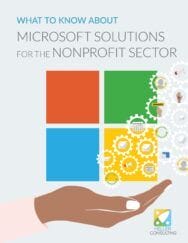 Download the guide: What to Know About Microsoft Solutions for the Nonprofit Sector.
Contact us today to find out more and get started.
Get Microsoft Updates Delivered To Your Inbox
Join our Microsoft subscriber list to get the latest on what Microsoft is doing in the nonprofit sector as well as Microsoft tips from our consultants.