Leaving Raiser's Edge: How Nonprofits Make the Change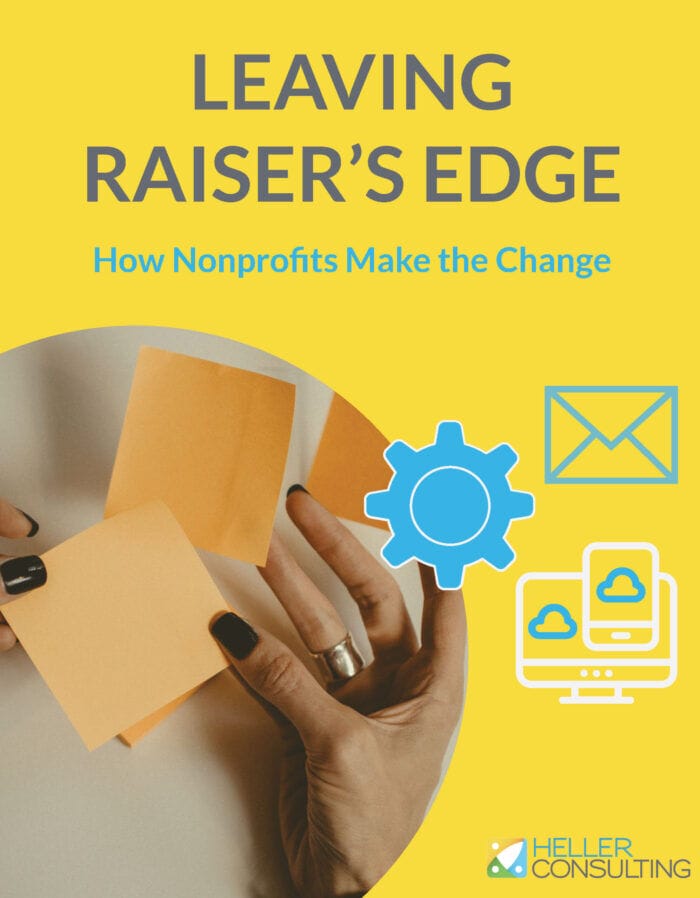 If your organization has been using Raiser's Edge for a long time to support fundraising activities, you might be wondering if it's time to move to another solution.
On the plus side, Raiser's Edge does a great job at certain core fundraising activities, such as batch gift entry, gift receipting, and direct mail. But you might find that it doesn't support some newer fundraising activities you're adding. Or it doesn't easily integrate data from other systems your organization uses. Or maybe you're just curious as to what other solutions have to offer.
So, how do you know if moving off of Raiser's Edge is right for your organization?

In this guide, we outline key things to know if your organization is considering a move from Raiser's Edge, including:
Alternatives to Raiser's Edge
Benefits and tradeoffs with other options
Benefits and tradeoffs with staying on Raiser's Edge
Tips before you move forward
Download Today