The Nonprofit Sector is Experiencing Its Own Digital Divide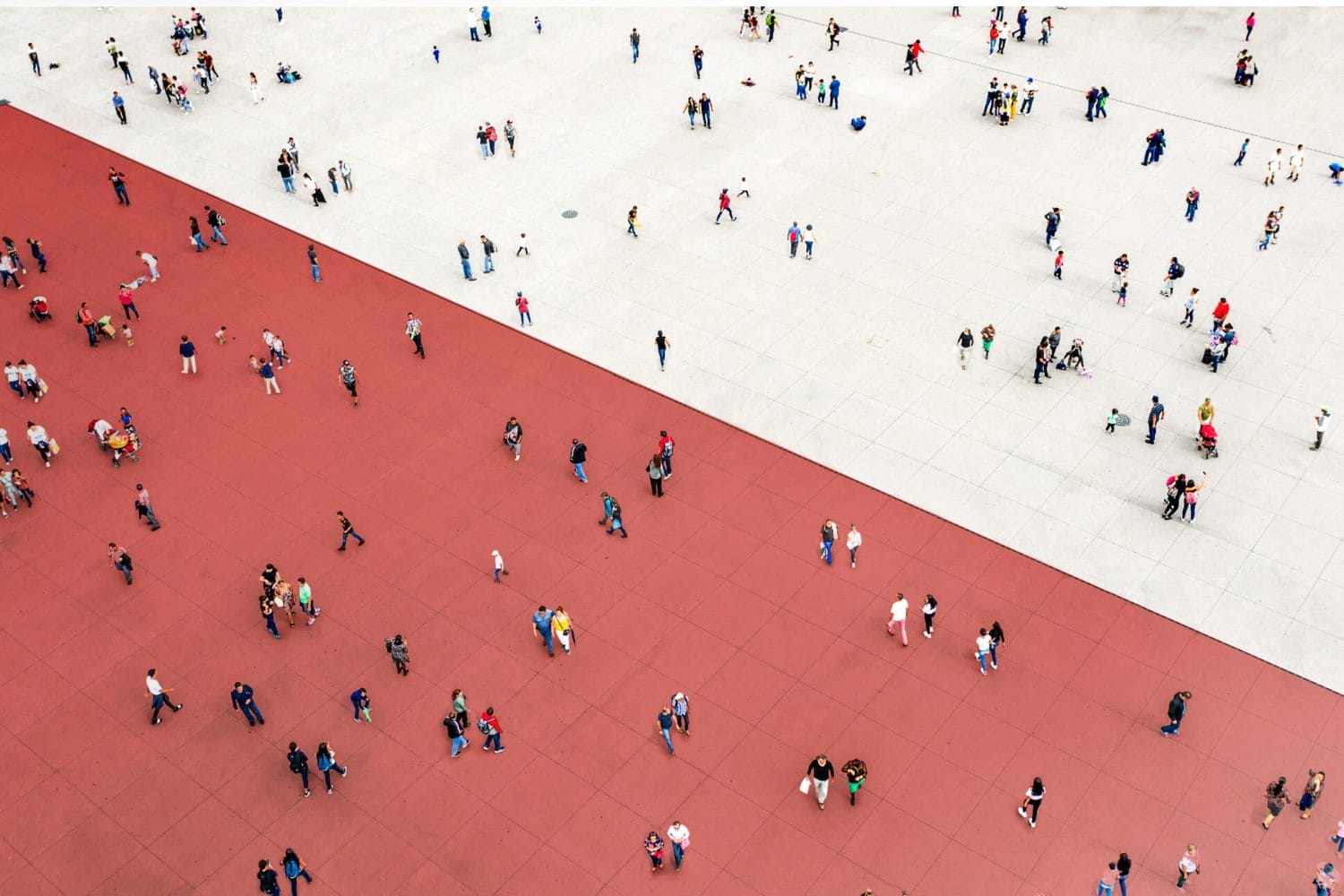 It may be early to point to the long-term impact of the pandemic on the nonprofit sector, but one trend has already emerged: a digital divide. There is a widened gap between the nonprofits that are surging ahead of the pack and those who are falling further behind.
Digital transformation at organizations started to make its way to the forefront of conversations prior to the pandemic, but it quickly became a necessity as the world shut down. Nonprofits who had developed a technology plan and implemented nimble tools before COVID-19 were able to quickly adapt to the ever-changing set of challenges and scale their operations.
Many of these organizations accelerated their technology implementation plans during the pandemic to help them communicate better with their constituents and enable staff to carry on with their work. The flexibility of their systems allowed them to build new processes into their systems quickly. These organizations were better set up to endure changes.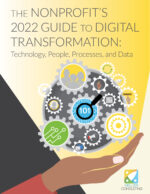 Read more about how to align technology, people, processes, and data in The Nonprofit's 2022 Guide to Digital Transformation 
Learning from Digitally Mature Nonprofits
What is the number one differentiator between nonprofits who surged ahead technologically and those who are now lagging? Organizational culture. Organizations who have a willingness to change, look to the future, and acknowledge that things will be different in ways we do not yet understand are better prepared to adapt and take on the unknown. Nonprofits that had a plan in place before the pandemic hit were able to pivot and figure out a way to adapt quickly. They had a culture that was used to the idea of investing in technology and had internal technology priorities already laid out. This allowed them to move forward confidently and invest in the technology that worked in concert with those priorities.
Nonprofits on inflexible, legacy systems had a much tougher time over these past couple of years. They had to go through the same dramatic changes, but they are now realizing that they have unsustainable processes and cannot find or retain the people power needed to manage cumbersome workarounds as their old systems are no longer able to support constituent demands. They are trying to catch up but find it difficult to plan for technology transformation while also sustaining daily work with antiquated tools.
Where to go from here: Begin with Strategic Planning
Nonprofits cannot replicate the past. Our advice: start thinking about how to approach the future, beginning with strategic planning.
The pandemic reiterated the value of planning. Organizations that had a forward-looking technology plan fared better and were prepared to pivot. Others came out of the past two years recognizing the need for a digital transformation to translate their analog tools and processes into better solutions to support a distributed workforce and new ways of doing business.
We advise every nonprofit to develop a blueprint for the future before investing time and resources in selecting and implementing new technologies. This initial step will set you up for success beyond the short-term objectives. Planning will help you avoid missteps, make better decisions, and likely save your organization money in the long run.
Getting Started with Technology Planning
Technology is an investment. Take the time to plan, develop a strategy, and think beyond the immediate challenges to prepare your organization for the future unknowns. Planning allows you to think holistically about your systems and how everything ties together.
Does that mean you have to execute your plan immediately? Not necessarily. Having a plan does not mean you must take instant and full action. The purpose of planning is to give you a pathway that will help you make better technology decisions in the short term and the long term.
Having a plan in place will also help you build a culture of innovation that will be more resilient to external changes.
Are you looking to jump-start your organization's digital transformation? That's a great place to start, we can help you develop a smart and forward-thinking strategy.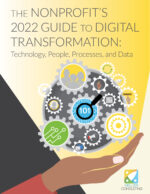 Read more about technology planning and options out there in the market in The Nonprofit's 2022 Guide to Digital Transformation
More digital transformation resources:
Join the list
Want more nonprofit tech resources delivered to your inbox? Fill out the quick form below!