What's the right approach to technology selection for your nonprofit?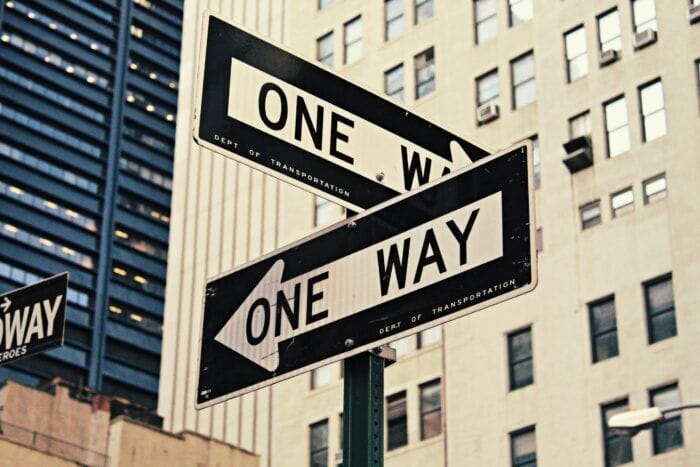 What do you do when you think (or even know for sure) that it's time for new software for your nonprofit?
There was a time when it was a relatively easy process: You had technology for a specific functional purpose. You decided you needed to replace it for some reason (it became outdated, or you outgrew it, or you didn't like the vendor). So, you sent out a request for proposals (RFP), and found a replacement that came closest to the list of features and price that you needed.
But today is a bit different. While the RFP process is still a valuable tool, there are other considerations: Our digital world has changed constituents' and donors' expectations. Nonprofits' needs have changed to meet those expectations. And the solutions available in the marketplace today are now more complex and varied to help meet the wide array of nonprofits' needs.
The result: Finding the best technology for your organization isn't necessarily an apples-to-apples features comparison anymore.

The varied approaches to finding the right technology for your nonprofit
My colleagues at Heller Consulting recently wrote an article about different approaches to building the right mix of technology for your nonprofit:
The product approach — Finding individual applications that solve a specific organizational need (such as KnowWho and Phone2Action for advocacy, DonorPerfect, Raiser's Edge, and Virtuous for fundraising and engagement, and Galaxy, Volgistics, and Volunteer Hub for volunteer management).
The solution approach — Selecting a suite of products and services by a single vendor (such as Blackbaud suites of products — including Luminate Online, which is a suite of products of its own — and NeonOne's suite of products that can be combined as a solution.
The platform approach — Choosing a platform, such as Salesforce.org's Nonprofit Cloud or Microsoft Cloud for Nonprofits, for a foundational layer that allows you to connect functional areas through a combination of out-of-the-box features, pre-built applications, direct API connections, or custom configured functionality.
Heller Consulting's approach to nonprofit technology selection
If the range of technology selection approaches makes your head spin a little, you aren't alone. In fact, technology strategy and planning are among our most popular services for nonprofits.
We have hands-on experience working with a wide range of organizations and technologies, and we use it to help nonprofits sort through their goals and find the right technology approach for their unique organization.
Here are three key ideas behind our nonprofit technology selection services:
We're not here to recommend one approach over another. For example, the right solution might even be a combination of products and Finding the right technology solution for your nonprofit depends on your goals, your culture, and your budget.
We are here to help you think about technology selection more strategically, make informed decisions, and avoid costly missteps. For example:

What are your goals?
Why do you need new technology? For example, what new things do you need your technology to help you do to reach your goals? And, conversely, what is your current technology holding you back from today?
Are there ways to optimize your current technology to meet your needs?
What technology selection approach best aligns with your organization?
What options are out there (maybe some that you haven't even thought of!) that can help you meet your needs today and grow toward your goals?
What are the pros and cons of each technology approach for your organization?
What next steps make the most sense now, and what steps can/should you plan to make in the future?

Nonprofit organizations are at different points in the technology journey. That's why we offer various strategy and planning services and workshops to help you move forward from where you are today.
Where to go next when selecting technology for your nonprofit
No matter where you are in your technology journey, the Heller Consulting team is ready to assist. We can help you review your goals and requirements, determine which technology approach and solutions are right for your organization, develop a technology business case and roadmap, and implement and support the solution.
Join the list
Want more nonprofit tech resources delivered to your inbox? Fill out the quick form below!
Categories: