3 Benefits of a New CRM for Your Nonprofit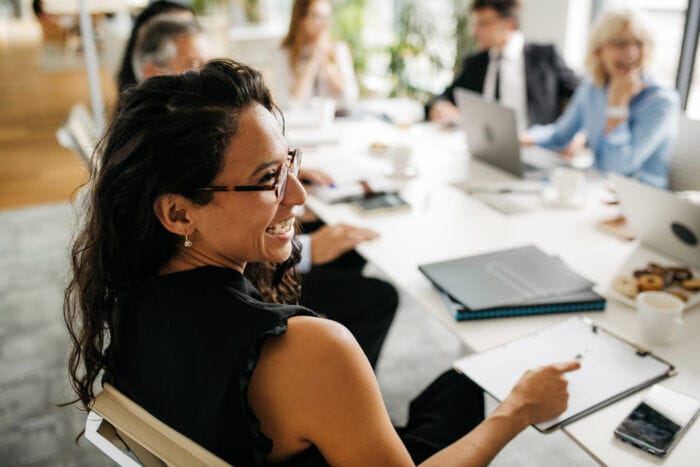 There are many roads that might lead you to consider a new CRM. Some nonprofit leaders initiate the move because the old CRM non longer keeps up with organizational needs. Sometimes the old provider is sunsetting the system, forcing the nonprofit's hand to change. Or maybe the nonprofit staff is tired of the old technology and looking to make changes with a more sophisticated system.
As stewards of nonprofit resources, it is vital that you take action, rather than accepting the status quo.
And yet, even when organizations determine that a new CRM system is important and even necessary, decisions can stall, putting an implementation on the backburner indefinitely. Obstacles include inertia, indecision, the additional workload for staff, and, topping the list, the costs associated with migration.
While these barriers are very real, we have seen tangible benefits to investing in a CRM system. In the long run, you will recoup your upfront investment through long-term cost savings, revenue growth made possible by improvements to the systems, and improved staff productivity.
Here are three key benefits we've seen:
1. A New CRM Will Retain, Recruit, and Empower Staff
Frustration drives employees away. Technology improvements help retain staff and increase the impact of their work.
Does your nonprofit have complicated or duplicative processes that take up a colossal amount of staff time? This frustration is more than a nuisance. There is a direct correlation between frustration due to outdated technology and attrition—workers at companies using outdated technology are 450% more likely to want to quit their jobs to work elsewhere. Staff turnover is costly to organizations. Replacing an employee translates to about 20% of their annual salary—from the initial productivity losses, the costs of hiring and training new staff, and slower output as the new employee is being onboarded.
Now imagine if you could alleviate frustration, reduce the time staff members spend on administrative tasks, and increase how much time is devoted to more impactful tasks, like stewarding donors, following up with volunteers, and delivering on the mission. How much money could you be saving your organization by reducing turnover? How much additional revenue would your organization be able to raise? How many more constituents would you be able to serve? Improving systems will also improve satisfaction and make your employees feel empowered.
A new CRM opens a larger pool of talent.
When it comes to CRMs, transitioning to a more mainstream and current system translates to a larger pool of prospective talent. Within the organizations using outdated or niche platforms, knowledge tends to be concentrated with a single staff person or a small unit. Work bottlenecks if that person has other priorities or takes a day off. Recruiting qualified staff to support systems can be very challenging. There are simply fewer professionals familiar with outdated tools.
Technology professionals who have the right experience are eager to gain more marketable skills rather than be pigeon-holed into positions supporting antiquated systems. Implementing a new system, however, is an opportunity to cast the net wider and attract innovators with specific technical skills.
Empowered staff drives innovation.
Data give managers more confidence in their decisions and provide them insights to be proactive in solving problems. But you cannot expect staff to make data-driven decisions if they cannot access data. When end-users must go through a cumbersome request process through IT gatekeepers, it creates inefficiencies and a lag. By the time users receive data they requested, it may no longer be relevant or usable. By implementing a new system, you unlock an opportunity to make information more accessible through reports, user-friendly interfaces, and training. Your staff will be empowered to find their own data and put these insights to work in real time to improve constituent experiences.
2. A New CRM Could Help You Grow your Fundraising
Having outdated or inadequate systems likely means that you are not maximizing fundraising and leaving money on the table. Sometimes resistance to investing in infrastructure is well-intentioned but can also be short-sighted. In the immediate term, the decision is made to earmark funds toward mission and programs rather than technology. But in the long term, an organization that is not pursuing a robust digital strategy may be leaving millions of dollars on the table, a lot of resources that could ultimately be spent to provide more meals for hungry families, shelter more animals, and invest more in biomedical research to unlock secrets of devastating diseases.
Of course, fundraising growth can only be realized when technology is married with sound strategy and execution. But the potential is enormous. We analyzed the impact of CRM migration on revenue amongst our nonprofit clients and found that 80% of organizations saw an increase in revenue, on average 23% (the largest organizations saw an increase of 5%), within 1-3 years of implementation. This revenue comes through new and improved strategies including:
Recognizing constituents on the organization's website to provide a customized experience
Marketing automation, engagement journeys, and conversion series
Donor retention and upgraded strategies to encourage donors to give again and to give more
Past event registrations, program fees, and membership dues
Understanding constituents' other relationships with the organization (such as volunteering) and how they have contributed across channels through a 360-degree view to optimize stewardship and giving.
3. A New CRM Could Translate to Cost Savings
What if through reduced inefficiencies you could save 20% of your IT budget? Where would you redeploy those resources? Yes, it is possible to find a CRM system that meets your needs better and at a lower long-term cost.
We encourage nonprofits to think about the total costs of ownership. Newer systems can be a better value as they are easier to support and maintain. Moving from hosting on premises to the cloud simplifies maintenance and reduces expensive risks like data breaches. This can save your organization in time and trust.
In a competitive marketplace, you will also have an opportunity to negotiate more favorable terms. These types of savings can make up for the one-time cost of converting to a new system and ultimately, can save you money over time.
We recommend asking current and prospective partners questions and paying close attention to the fine print. If you lay out all the fixed and variable costs and project what your pricing will look like with different growth scenarios over time, you will be able to estimate where you will be saving and how long it may take to cover your initial investment.
"In 2020, we saved a million dollars when we implemented. When we shut down our old legacy CRM and donor management systems, we saved a million dollars in IT operating expenses. I don't care how big or how small is an organization, a million dollars is a lot of money, in anybody's book."

– Andrew Gammuto, Chief Information Officer of the Arthritis Foundation
Learn more about investing in your nonprofit's CRM
Moving to a new CRM has big potential for your organization, but we recognize it can be an intimidating decision. We put together resources for you to reference throughout your evaluation process:
Read the Guide: A Business Case for a New Nonprofit CRM

Watch the 20-minute, on-demand webinar: Costs and Benefits of a New CRM
Join the list
Want more nonprofit tech resources delivered to your inbox? Fill out the quick form below!
Categories: