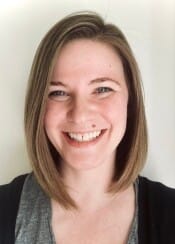 Melissa Meyers
Consultant
Melissa joined Heller Consulting with over 7 years of experience as a Salesforce admin. She has worked extensively in nonprofit and educational institutions. Prior to her Salesforce experience, she worked in university admissions. Melissa is passionate about empowering organizations to leverage their data and accomplish their missions more efficiently using Salesforce. As part of the Heller team, Melissa creates tailored technical solutions that align with her client's unique business needs.
Certifications
Salesforce
Administrator
Advanced Administrator
Platform App Builder
Education
B.A., Sociology, University of Illinois at Chicago
B.A., Political Science, University of Illinois at Chicago
Interests
Outside of work, Melissa is a proud parent of two and an avid traveler who takes full advantage of her Pacific Northwest home base for camping and fun weekend trips.