Food Bank CRM: Programs vs. Fundraising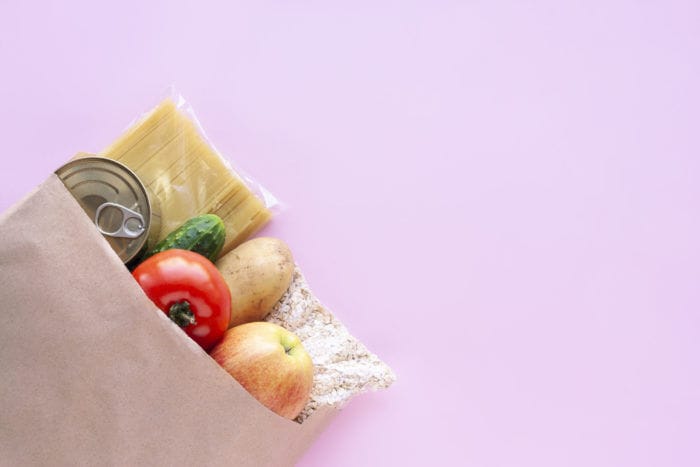 Gaining buy in for new CRM technology across multiple departments challenges even the nimblest organizations. For food banks, the needs and interests of program staff and the fundraising department require careful consideration, especially in cases where not everyone agrees on the best path forward. A comprehensive CRM strategy must ensure that both departments are armed with the data and functionality they need to fulfill their mission critical roles. If one department needs to make a change, care must be taken to ensure that the other is not negatively impacted. If both departments need to make a change, the plan must serve both departments equally well.
In order to sort through how to balance the needs of each department, consider the factors that favor change or that make change more difficult within each. With those considerations in mind, food bank technology staff can then identify how to best address technology change within their own organizations.
Programs have the most to gain
Programs are often in the best position to benefit from a migration onto a customized CRM such as Salesforce. In many cases, as programs grew or were added, no formal, institution-wide system was ever put in place. That means that individual program managers often developed their own processes and record keeping ensuring their programs ran successfully. Data may live in Excel sheets, low cost SAS databases, or Google Docs. Business processes are often highly manual and require a lot of staff time to keep them operating effectively. This process also means that data between programs is often not well integrated. Redundant data may be collected in each program and information sharing may be limited to informal processes.
If you're struggling with many manual processes at your food bank, you're not alone! One of our clients described their program data as "being held together by spit and tape" before streamlining their technology environment. Read more in CRM Roadmap to Transform a Food Bank.
Many organizations report being dependent on individual program managers for information that is critical to the overall operations of the food bank. If a staff member is not available to provide that information, everyone must wait until he or she returns. In these instances, not only are staff not using data as efficiently as possible, but they also miss out on the opportunity to use data strategically to advance their programs or make the case for new ones.
A unified CRM can kick start programs by pooling information across the organization so that each program can operate better. The effectiveness of programs and the organization overall can be more easily quantified. Relationships between those served can be better tracked leading to new opportunities for outreach. And new programs can more easily be established with a strong infrastructure in place to support it. With so much to gain, programs can be a compelling place to begin your CRM strategy.
Programs need more support to realize the vision
While the benefits of CRM technology across programs is often apparent, it is much harder to chart a path to an end state that will fully realize those benefits. Food banks develop unique programs that are tailored to meet the needs of their community, and they have business requirements that are both unique to their organization as well as to individual programs. That means that no product will be able to accommodate those needs 'out-of-the-box.' With no demo readily available, having everyone envision how a new tool can support various programs can be difficult to accomplish, making it challenging to gain buy-in across program staff.
Once a tool is selected, extra time will need to be spent in the discovery process to ensure that the final system design will meet nuanced program needs. However, if the food bank simply recreates its old business processes in a new system, it will not see the full benefit of the CRM system. Business processes will also need to be examined and redeveloped to take advantage of shared data and infrastructure.
Managing the budget for a program focused CRM change brings challenges as well. The infrastructure that is established will benefit all programs that adopt the system, which means that allocating costs across programs can be challenging. A significant amount of the implementation cost for a technology change occurs at the beginning of the effort, however that does mean that the first program implemented should fund that cost alone. With programs budgets individually set, a funding strategy across all programs must be determined.
Finally, with so many considerations unique to food bank programs, it can be challenging to find an implementation partner with the breadth of experience needed to ensure these program needs are met.
Fundraising is a good judge of their own needs
Fundraisers typically already have a broad awareness of fundraising tools available to them. They stay on top of the latest fundraising strategies and talk to colleagues in other development departments to understand what tools and services are being used to get the job done.
This access to information is aided by software providers who regularly promote their fundraising solutions. The major CRM technology ecosystems, including Salesforce with its Nonprofit Success Pack, already have strong fundraising offerings as a starting point. Demos are readily available with the latest features and functionality promoted. This awareness help fundraisers more readily participate in conversations around their technology system.
Fundraising staff are also typically aware of the limitations of their own system and how it compares to other available offerings. While a knowledge gap still exists in exactly how transformational a comprehensive CRM could be for the department, they are able to support their technology teams with feedback on their own limitations. Many staff members already have a list of segments and campaigns that they can't currently accomplish with their existing systems. With all this information top of mind, development departments can provide some of the most engaged participants in a technology discovery process.
Fundraising feels less urgency
Most development teams are already using a fundraising software that was made to support the most common nonprofit activities. These systems were designed to do fundraising, and especially for those who only use the systems for this purpose, and work in a silo within the organization, they work relatively well. The need for change does not feel as urgent until the department tries to innovate with new fundraising trends or make better use of data.
Fundraising systems have often been in use for many years within the organization. It is not unheard of for team to have legacy software for 20 years or more. That means that many business practices have become intertwined with the technology which leaves less flexibility for change to adapt to a new system.
Fundraising teams also have significant amounts of legacy data in various states of cleanliness that is nevertheless critical to their operations. All this data makes any technology change more challenging and more expensive. With these barriers to change, and sometimes less perceived benefit to adopting new technology, development departs often feel less urgency for change – and occasionally outright resist it.
An Approach that Fits Programs and Fundraising
The good news is that food banks may no longer be faced with the stark choice of moving everything to a single CRM or doing nothing. As we recently wrote in our industry spanning guide – Survival of the Nimblest: Today's Nonprofit Technology Environment – a technology ecosystem that makes room for different departments to use different technology may be appropriate. 'After years when the best approach for nonprofits was to adopt a single CRM and transfer as much data and business practices into this CRM as they could, we believe a different approach is now warranted. Based on our experience and the collective experience of the sector, along with the rise of powerful Business Intelligence (BI) tools that have fallen in price, we now suggest nonprofits don't aim to centralize all their data and business systems onto a single CRM platform.' (For a primer on the most popular nonprofit BI tools, download our comparison of Amazon QuickSight, Microsoft Power BI, Salesforce Einstein &Tableau)
Instead, food banks should look to whether the area of greatest need within the organization is with programs or fundraising and how well new CRM technology will fulfill that need. Then they should consider whether further CRM investment in the other department, or another path altogether such as integrating data through a BI tool, best meets the needs of the organization.
Join the list
Want more nonprofit tech resources delivered to your inbox? Fill out the quick form below!
Categories: