Nonprofit Marketing Automation Success: 4 Implementation Best Practices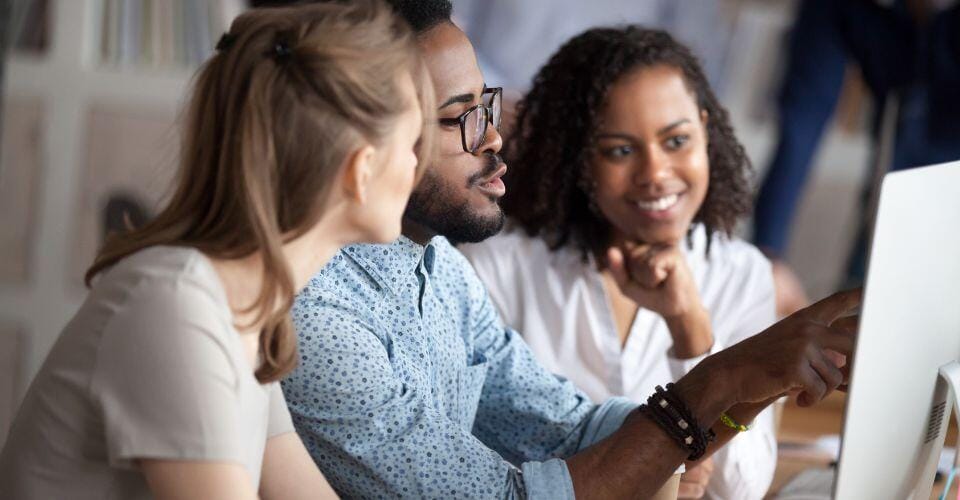 We recently wrote an article on this blog about the benefits of marketing automation for nonprofits. With the right tools and strategies, nonprofits can use marketing automation to improve their constituent communications and campaigns, ultimately providing greater support for their programs and fundraising efforts.
In this article, we're sharing our top tips for marketing automation success, based on our experience helping our nonprofit clients to implement marketing automation tools and approaches:
1. Be intentional about your marketing automation tool setup.

The first step in getting started with marketing automation is to implement the tool itself. A few things that will help ensure a successful implementation:
Establish a core team within your organization that's focused on marketing automation. This can be especially helpful if the marketing automation tool is being implemented as part of a larger technology implementation. It can also help after the implementation, as the team can collaborate on marketing automation strategy.
Configure the marketing automation tool to support your organization's specific needs. For example, here at Heller Consulting, we've developed a workbook to help our clients plan out the configuration of their system. It includes things like what custom fields and email lists will be used in campaigns and communications.
Take time to get to know the new tool. The best way to understand your system is through hands-on learning. We typically guide our clients through a "crawl, walk, run" approach to get them comfortable with their marketing automation tool. For example, as part of the training process, we conduct interactive workshops that teach our clients how to build their first communications and campaigns in their tool. We then support them closely as they begin working in the system on their own. Then, we deliver documentation and complete a final training session when they're ready to work in the system independently.

2. Develop a thoughtful marketing automation plan.

With marketing automation, you can essentially "set it and forget it," meaning that you can set up campaigns and communications and then simply let them run. Lists can be built and updated, messages can be sent, and processes can be completed – all automatically. But for each campaign and communication, you still must define the "it" that you're setting and forgetting. Here are some helpful ideas:
Use what you know about your constituents. Marketing automation gives you the ability to create dynamic lists and content based on each constituent's information, including interactions with your organization, interests, and preferences. Be sure to use as much constituent information as you can in each automated campaign to deliver more targeted and personalized communications.
Offer various types of messages. Not all constituents want the same type and frequency of information. Provide various options so that your constituents can select the level of communication they want. For example, you might offer a shorter weekly message as well as a longer monthly email newsletter as part of your regular communications.

At the same time, make sure you don't offer so many options that it's difficult to understand the differences between them all. We recommend keeping the list of message options in your constituent preference center to three-to-five so that the different communications are simpler for your constituents to select from and easier for your staff to maintain.

Be consistent. Send recurring messages at a regular cadence so that constituents will know when to expect them. For example, you might send your monthly email newsletter on the same day and time each month.
3. Stay compliant with privacy regulations – especially opt-out requests.

Data privacy has become more important than ever with laws, including the General Data Protection Regulation (GDPR), the California Consumer Privacy Act (CCPA), and the CAN-SPAM act, which set regulations and guidelines for commercial messages.
It's important to comply with these laws, but it's also a good practice to respect constituents' communications preferences anyway – especially requests to opt out of your communications. After all, the point of your communications is to develop relationships with constituents. And sending them communications they don't want (and asked not to receive) is a sure way to turn them off.
The good news is that many marketing automation tools, such as Marketing Cloud Account Engagement from Salesforce (formerly called Pardot), Salesforce Marketing Cloud, HubSpot, and Dynamics Marketing 365, include functionality to help you stay compliant with privacy laws and constituents' preferences.
4. Take time to analyze and adjust.

Marketing automation is not a one-time activity. It's an approach that allows you to conduct more effective marketing campaigns in a more efficient way. It also has the power to give you new insights into your campaigns so that you can find opportunities for improvement. Some ideas:
If your marketing automation tool offers it, configure a dashboard to easily see key information about individual messages and campaigns.
Watch open rates, click through rates, unsubscribe rates, and other metrics to understand how individual communications as well as entire campaigns are performing. Keep a close eye on your email deliverability rate to make sure it doesn't drop below acceptable levels for your email service provider.
Take advantage of special functionality, such as Campaign Influence in Marketing Cloud Account Engagement, to examine the value of multi-touch, multi-channel efforts and determine campaign and communication channel effectiveness.
Take the next step with marketing automation for your nonprofit 
Are you ready to start seeing the benefits of marketing automation for your nonprofit? The Heller Consulting team is ready to assist. We can help you find and implement the right marketing automation software for your needs. Contact us today to learn more and get started.