5 Things Your Higher Education Advancement Team Should be Doing Right Now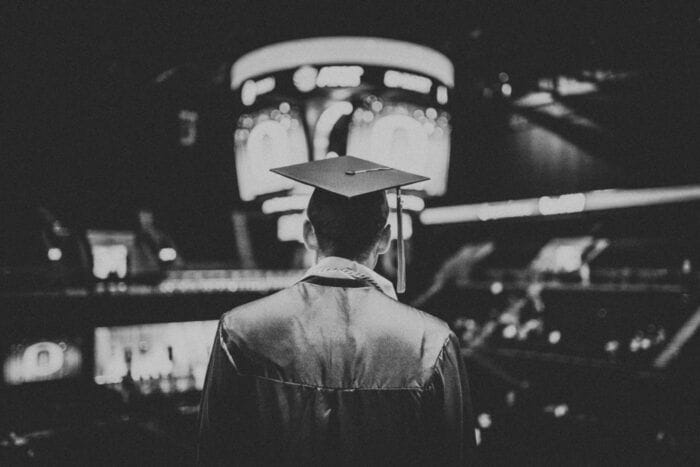 Many higher education institutions are taking a strategic look at how they interact with donors and constituents. They're creating plans and finding ways to interact online more effectively with those audiences in today's digital world.
The idea of this type of digital transformation might sound lofty and intimidating. It might sound nice, but it's something you just don't think you have time or expertise to tackle.
Simple steps toward digital transformation for higher education advancement
The truth is, though, that digital transformation doesn't happen all at once. There are some simple things your higher education advancement team can (and should!) start doing today to get started with digital transformation.
Here are our top recommendations:
Thank your donors better.
You probably already thank your donors. In fact, your online donation system probably sends a basic, automated "thank you" message so that you're sure to thank every donor for every donation. But a generic "thank you" email leaves a lot of opportunity on the table.
Take your thank you messages to the next level by including more details that make each donor feel more appreciated. For example:
Personalize the message by including the donor's name in the greeting and thanking them for the specific amount donated.
Include a short paragraph about the impact of the donation. Let donors know what their donations are allowing your organization to accomplish.
Provide a link to a landing page or website that tells donors more about the impact of donations like theirs.
Identify connection to the university.
Today's online fundraising tools make it easy to add custom questions on a simple donation form. One of the first questions to consider adding to all your forms is "Connection to the organization".
Higher ed institutions have multiple audience groups, including alumni, students, their parents and grandparents, future students and their extended families. The sooner you can identify and begin tracking which group (or groups) someone falls into, the sooner you can begin to transform your relationship with that person from a generic "donor" to an individual person, with targeted, personalized messaging in all your communications.
Create an audience-specific welcome email series.

After the "thank you" email, send new donors a welcome email series to begin to nurture your donor relationships with them. Since you've learned about the donor's connection to the institution when they made their initial donation, you can segment your welcome series and message differently to specific groups. A welcome series is also a great opportunity to ask your donors more about what's of most interest to them, so you can send them the communications that are most relevant to them. Design your welcome series to send each person up to three email messages, each with a single call to action, about three weeks apart. The emails might look something like this:

Email 1: Thank them again for their support and acknowledge the specific relationship they have with your organization. For example, tell parents and grandparents of current students about the importance of their role in supporting their child or grandchild through their studies and in funding the important systems and supports that are in place for their children/grandchildren while they are on campus. For alumni, on the other hand, you might speak to how they can help to ensure the same great experience they had is available for generations to come. The first email is also a great opportunity to provide a call to action to connect with social channels to keep up to date with the latest news.
The third email should provide another short, impactful story about the work the university or college supports and a call to action. The final email is also a great opportunity to introduce your donors to the benefits of recurring giving, and invite them to make a regular commitment. Again, your messaging should be tailored based on what you know about your recipients.
Recognize graduation anniversaries.

On the anniversary of their graduation, send graduates a single email or series of emails to recognize their graduation anniversary and, if they are not already donors, to bring them into the fold as donors. While most recent graduates will have relatively low incomes, some would be open to giving a small amount, such as five dollars, on a monthly basis. By getting them into the giving habit right away, you can encourage them to step up their giving amounts over time and retain them as lifelong donors. As your program evolves, you can make this an annual email opportunity to remind alumni about their connection to the institution and begin to solicit anniversary gifts.

Send a "congratulations" email series to new or upcoming graduates.
This email is a chance to connect with new graduates right away and even gain a "tribute" gift from the graduates' friends and family. In this email, congratulate the new graduates and welcome them as alumni. Promote your organization's alumni services and activities. Let them know about opportunities to become active in the alumni community. Then, provide them with a sample email that they can send to friends and family encouraging them to donate to your organization in celebration of their recent or upcoming graduation.
This email is also a good opportunity to ask new graduates for the best email address for you to use for them, as they might be adopting new email addresses as they move into the early stages of their careers. If you have an alumni community, use this opportunity to introduce them to the community and encourage them to set up their profile.
These types of email messages can help you go beyond high-touch major gift fundraising to reach a broader base of lower and mid-level donors and turn them into lifelong donors while learning more about them and their potential future funding interests.
Of course, while you might see the value of sending these types of communications, you might also dread the logistics of setting up, sending, and tracking them.
There are solutions for that.
Modern technology solutions for higher education advancement
Multiple technology solutions on the market today can help you gather alumni and donor data, segment audiences, manage message content, and automate email sends so that you can execute donor communications more efficiently and increase your ability to scale your reach. For example:
ascend is built on the Salesforce platform and offers a comprehensive technology solution for higher education advancement – built by higher education advancement experts at UC Innovation. The Heller Consulting team is excited about ascend because of its great potential to help advancement departments reach their goals and tackle their challenges using modern technology.
Pardot is a powerful marketing automation tool that integrates with the Salesforce platform (and therefore integrates with solutions built on the platform, such as ascend) and can help you streamline and automate processes, such as sending donor cultivation emails like the ones mentioned in this article.
Learn more about digital transformation in higher education
The Heller Consulting team is ready to help you understand more about how modern technology can help your advancement department manage all aspects of fundraising, streamline and accelerate your advancement efforts, and deliver the type of personalized online experience your alumni have come to expect. We can also help you create a clear strategy for your advancement technology, and we can help you manage the change to new technology within your organization.
Let's get started: Contact us below to speak with one of our experts.
Categories: