Lessons Learned: Change Management in Higher Education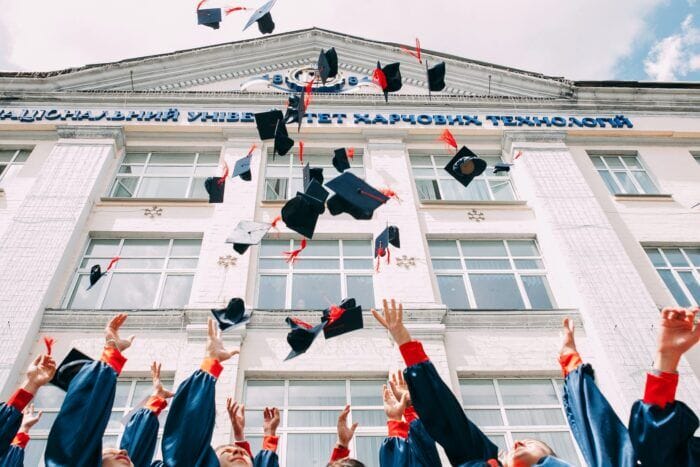 When it comes to a major change within an organization, an external, unbiased perspective will increase the likelihood of a smoother process and better adoption by stakeholders.
This blog post illustrates how an educational institution turned to people-oriented solutions to solve technical challenges. Just a few short months in, its leadership's foresight is bearing fruit, even as the college continues to work through transition.
Seeking Imaginative Solutions
The college's leadership team identified an important challenge. After years of rapid growth, new campus construction, and programs expansion, existing scheduling and registration systems were not meeting users' needs. Technology solutions seemed inadequate to the growing needs of the college.
Rather than only turning to new technical solutions, the administration recognized that the challenges were intertwined with organizational culture. They sought out Heller's change management expertise in hopes of encouraging buy-in and to help the organization work through how the existing tools were utilized.
All Aboard: What is Change Management?
Change Management the application of knowledge, skills, abilities, methodologies, processes, tools, and techniques to transition an individual or group from a current state to a desired future state, such that the desired outcomes and/or business objectives are achieved. Different from project management, which primarily focuses on time and budget, change management concerns itself with building buy-in among stakeholders. Heller experts compare project management to planning and building a boat, while change management is the process of getting everyone on the boat and rowing together in the right direction.
Read more about our change management services
Getting Under the Hood
Through information gathering, individual interviews, and workshops, Heller's change management experts sought to understand the institution's stakeholders' sentiments, identify sticky spots, tease out issues and themes, pinpoint breakdowns in the processes, and begin formulating solutions.
The leadership team was committed to the existing tools. Stakeholders, however, were experiencing day-to-day challenges.
After gathering information, Heller conducted workshops with stakeholders that focused on challenges and began working toward alignment. The open format of the workshops gave participants a forum to be heard and engage with problems in new and creative ways. The dedicated time to work together toward common goals also helped participants gel as a team. Because identified solutions were reflective of ideas around the table, staff began to feel invested.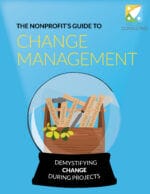 Change is all around us. We put together a guide that will help. Download free here: The Nonprofit's Guide to Change Management
Charting a Course Forward
Within just a few short weeks, Heller change strategists helped the stakeholders define their unified vision for a future state.
Making headway toward that vision required several key elements:
Improvements to the scheduling system to make it more user-friendly and to improve its flexibility and transparency
Provide user training to increase comfort level
Build stakeholders' buy-in
Encourage inter-departmental connections and communication so that information is exchanged in real or nearly real time
Six months in after completion of the initial phase and with continued support from Heller, the college is moving forward in a steady and intentional way.
Because staff felt included in the process and committed to solutions, there is a marketed change in their desire to be a part of the change. Some of the initial reticence and resistance has been replaced with optimism among stakeholders and there is a steadier foundation for the college to grow.
Do you REALLY need change management experts?
In short, yes, dedicating resources well-versed in the discipline significantly increases the likelihood of success. Experts trained in change management will help guide your organization through transition, mitigate risks, navigate hurdles, and identify previously unknown challenges that lurk under the surface.
Outside perspective is valuable, even for organizations that have change management leaders on staff. Adapting to change is a personal process and having a trained expert to facilitate the process, empathetic but unbiased, ensures a smoother transition.
Even if your organization does not have a dedicated change management resource, Heller recommends identifying a person whose primary objective is to ensure that adoption process is happening. When staff is asked to play a dual role of managing the project itself and change, change management can wind up taking a backseat to meet the more quantifiable timeline and budget objectives.
Ready to learn more about Change Management?
Does your organization face challenges that could be addressed through changes in business processes and improvements in communications? Please get in touch with our team of experts. We also compiled some of our favorite resources from Heller's Change Management pros to help you plan your journey.
Change Management is PEOPLE. Change management is all about people and times of transition can bring a degree of anxiety or even fear to the stakeholders. Regardless of the type of change that you might be leading, it is important to remember that not everyone deals with transition in the same way.
Lessons in Change Management: Deep Listening is Essential. A staggeringly high percentage of change initiatives fail (70%!). Strong leadership during time of transition can make the difference between transformational change to take organization to the next level and a flop. Deep listening is a key element to that leadership.
How Do You Pay for Change Management? We hear that question a lot! Read on how to justify the cost of these efforts, why it is worth the investment, and where does the budget come from.
Categories: