Why We're Excited About ascend Technology for Higher Education Advancement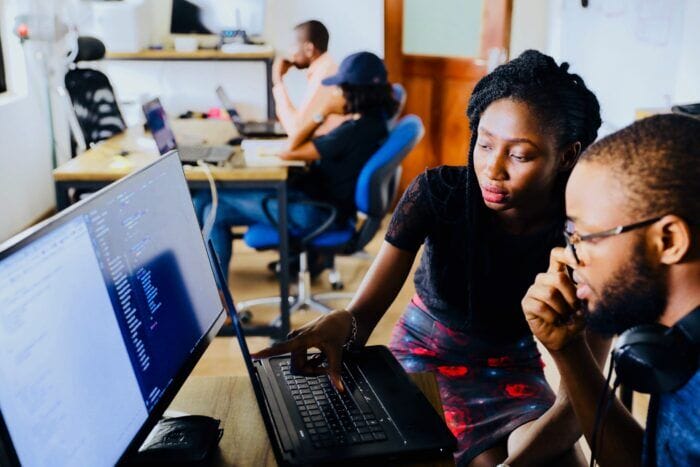 In our work with higher education institutions, we at Heller Consulting have seen that many professionals working in advancement offices for mid- to large-sized colleges and universities share common goals: they're looking to improve, streamline, and enhance fundraising operations so they can ultimately drive more and larger donations. They need the right technology to support advancement activities, such as handling special rules for athletics association donations and providing the type of personalized experience many alumni have come to expect.
The technology challenge for higher education advancement
Innovations in cloud computing that are built for the nonprofit sector have traditionally targeted the general sector, and not higher education advancement specifically. That's why many advancement departments are still working with older, outdated donor database solutions that they've been using for years — even though the solutions aren't keeping pace with the departments' need to bring their efforts into the digital world and into the cloud.
Modern technology for higher education advancement
If this all sounds familiar to you, you might want to take a look at ascend, a comprehensive technology solution for higher education advancement from UC Innovation that's built on the Salesforce platform. Our team is excited about ascend (in fact, we now partner with UC Innovation to implement ascend for universities) because of its great potential to help advancement departments reach their goals and tackle their challenges with modern technology.
Here are some of the key benefits we at the Heller team see in this solution:
It's a modern solution that's highly flexible. Since it's based on the Salesforce platform, ascend gives you the opportunity to move from older, outdated systems to modern cloud-based technology that meets your fundraising needs today and can be extended and customized to meet future needs.Also, like some other technology solutions, ascend is a "managed package," which means that some elements of the technology are customizable and some are not. UC Innovation has taken great pains, however, to make ascend as flexible and customizable as possible within the framework of a managed package.
It's built by a team that understands Salesforce and higher education advancement. ascend is built by UC Innovation, a Salesforce Certified Systems Integrator Partner who was named 2020 ISV Partner of the Year for Education AMER. The UC Innovation team, which includes professionals with over 200 years of advancement, fundraising, and relationship management expertise, has been providing the ascend solution for higher education advancement since 2013.
It's built for higher education advancement. Other solutions that are sold to higher education advancement departments, but that aren't specifically built for higher ed fundraising, require development, customization, and integration with other products to deliver a true advancement solution. Conversely, ascend comes out-of-the-box to support higher ed advancement work. So, it gives you a strong foundation for your advancement activities without the need to build, code and/or customize a lot of functionality right off the bat.
It includes comprehensive advancement functionality. For example, ascend allows you to track the basic contact data you'd expect in any constituent management solution, including names, addresses, phone numbers, etc. Then, it also allows you to track more granular details, such as degree information and activities the constituent was involved with as a student, as well as development-specific details, such as capacity to give.Some other capabilities include the ability to:

Identify key Major and Planned Giving prospects
Conveniently manage prospect relationships
Easily track multiple relationship types
Process gifts, matching gifts, recurring gifts, pledges, and payments
Efficiently enter gifts in bulk, as well as make adjustments en masse
Efficiently enter matching gifts – even from 3rd party matching gift companies – in bulk
 Clearly enter hard and soft credits
Accurately track designations and allocations

It makes data integration easier. Every organization needs to import data from other systems on occasion — for example, if you get an event attendee file from another department that needs to be integrated with your advancement database. ascend includes functionality that helps you pull data from other sources and formats, and automatically plug it into the right place and the right format, and de-duplicate the related records, in ascend. This functionality makes it much easier than other solutions to ensure your data is clean and ready to use when you need it.
Learn more
The Heller Consulting team is ready to help you understand how ascend can help your advancement department manage all aspects of fundraising, accelerate your advancement efforts, and deliver the type of personalized experience your alumni have come to expect.
We can help you create a clear vision and strategy for your advancement technology, and we can help you manage the change to new technology within your organization.
Let's get started: Read more about our higher education services.
Categories: