2021 Higher Education Trends: 3 Lessons for Colleges and Universities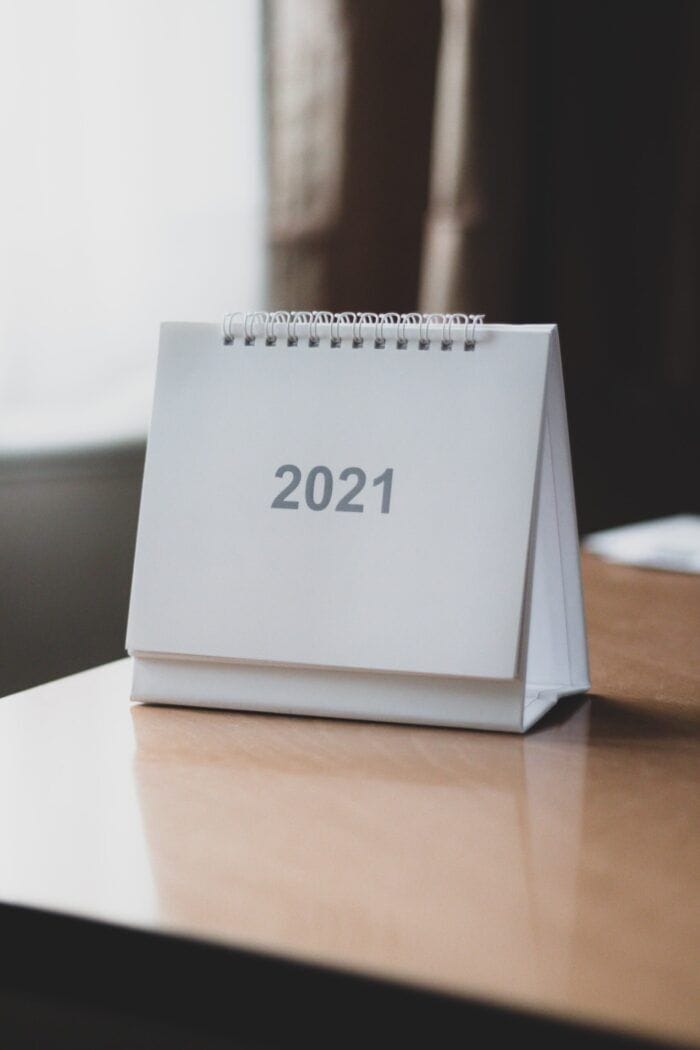 I recently joined Heller consulting to lead our higher education business and empower colleges and universities with insights they need to navigate the ever-evolving world we live in today. As I reflect on the months we spent in pandemic lockdown, I am amazed at the adversity the higher education community faced.
Early in the lockdown, universities scrambled to provide some sort of remote learning for students stuck at home. The pervasiveness of the lockdown brought into question the rising costs of college and the inequity of access to higher education. This led to debates over the role of higher education in society and if that role is currently value-added. Despite these fundamental questions being asked, I am humbled by how we all persevered through the pandemic. Higher education might not have all the answers right now, but the pandemic proved that these are questions worth asking.
The pandemic impacted higher education significantly, in both negative and positive ways, and three topics emerged:
The societal benefit of public-private research partnerships
Higher education's role in workforce development
The impact advancement (and fundraising) has on the long-term success of higher education
1. Public – Private research partnerships create immense societal benefit
When COVID-19 hit, we began living in a world-wide public health nightmare. Yet, despite the doomsday feelings we all had, the scientific community was already in motion and that foundation accelerated the vaccine development process. The success would not have been possible were it not for the long-standing research partnerships between Universities, Government/NGOs, and Commercial Enterprises.
Every year billions of dollars in research funding are granted to top universities around the world to invest in world-changing and often life-saving discoveries. Most of these discoveries require super smart and experienced scientists willing to propose new hypotheses challenging the status quo. It's not a world driven by profits (although, successful discoveries can fuel massive commercial markets) but rather driven by curiosity, creativity, and a desire to make a positive societal impact.
During the pandemic, many universities were frustrated with the lack of effective COVID-19 testing.  Rather than just complain about it, many universities developed their own testing systems, not with an end-goal of creating new revenue streams for the university, but rather to keep students safe and healthy. Those new tests were used for research and findings were shared with health care workers.
The full impact of private-public partnerships may not be realized until years from now, but the COVID-19 pandemic shined a light on the critical role these partnerships play in society today.
2. Higher education's role in workforce development
Another key topic that emerged during the pandemic is the role higher education plays in workforce development. The economic fallout from COVID-19 highlighted the fragility of jobs, especially service-oriented jobs that even before the pandemic offered little stability, consistency, and upward mobility.
Social equity advocates started to ask questions about how we are improving workers lives. Are we paying a fair and living wage? Are we providing opportunities for skill growth and job growth? Are we ensuring the dignity of gainful employment for all us to enjoy? Historically, most universities dedicated part of their mission to support workforce development and worker upskilling. Universities typically have a division called continuing education that offers individual additional classes, courses, and programs with the distinct purpose to improve the knowledge and experience of students, with the hope that it would ultimately improve career pathways.
One challenge for continuing education divisions is providing a clear pathway to employment growth (i.e. better jobs). They can often push the onus onto the student to determine if these courses will actually lead to better opportunities. Universities have a difficult time helping prospective students envision desired career pathways, and people in the workforce struggle to make good economic decisions to invest in their current education if they have to leave it to blind faith that it will all lead to better jobs.
The growth of workforce development organizations exploded over the last few years, gaining incredible traction during the pandemic. These organizations partner with both universities and companies to deliver relevant and impactful education to workers. Companies have workers they want to "upskill" but don't have the content or the expertise to deliver that education. Universities have the content and expertise in upskilling, but don't have the ability to tie specific coursework to better jobs. Enter organizations like Guild Education, that bring these two parties together to help connect the dots. Universities are now able to effectively and efficiently deliver content to workers, who in turn benefit because their company has sponsored such educational learning and have provided a roadmap for employment growth.
With workforce development gaining even more traction post-pandemic, it's clear that partnering with an organization specialized in this intersection of work and education should be at the top of the list for continuing education units at higher education institutions.
3. Advancement (and fundraising) is critical to the long-term success of higher education
The impact on fundraising is a trend we at Heller have seen play out for our nonprofit and higher education clients so far this year. The economic uncertainty was and continues to be a significant disruption for colleges and universities, and most were understandably underprepared to manage the changes. Lockdown and stay-at-home orders forced classes to be delivered remotely. Schools scrambled to implement tools to teach remotely at scale. Issues such as equitable access to WiFi or laptops had to be solved quickly. With the future so unclear at the time, budgets were quickly frozen and slashed, forcing many institutions to furlough and then eventually layoff faculty and staff.
What became clear over time was that institutions with proven fundraising operations and sizeable endowments were able to better weather the COVID-19 storm. They were able to supplement lost revenue from reduced tuition with operational cash flow from endowments, providing the institution flexibility and more options to manage through the pandemic.
Read more about how advancement technology is changing: A New Era for Higher Education Advancement Technology
While the pandemic was a once in a lifetime occurrence, most higher education institutions today understand the long-term value of advancement and fundraising. For public universities, it is even more critical that they diversify their sources of cashflow and build up endowments that help offset the ever-decreasing contributions from state budgets. Often the elite universities leverage their endowments to offset the increasing costs of tuition, providing a more equitable approach to college affordability. That being said, colleges and universities will have to resolve their business model issues in the near future. Society won't continue to tolerate tuition outpacing inflation and real wages. Until then, improving fundraising capabilities and growing endowments is a key activity all higher education institutions should consider.
Partnering with Higher Education Institutions on Advancement
At Heller Consulting, we've spent the last 25 years providing nonprofit organizations and higher education institutions with the technologies and strategies they need to better engage with their constituents and deliver on their vital missions. As consultants with backgrounds in advancement and fundraising, we know it takes to maintain a relationship with multiple constituencies. Read more about the services we offer higher education institutions.
Categories: