2022 Trends and Digital Engagement in Higher Education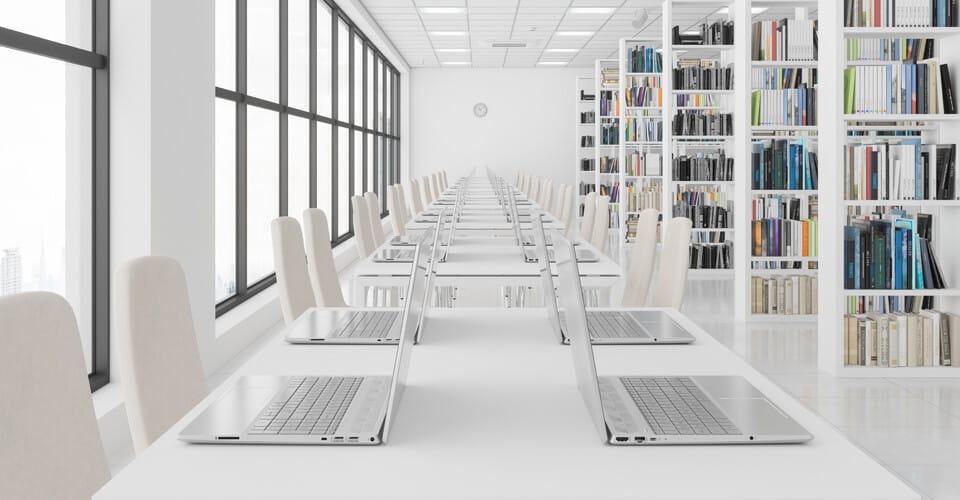 If you work in higher education, you know that the pandemic hit higher education institutions particularly hard. Colleges and universities had to scramble to educate students in a virtual environment when in-person classes weren't feasible. They also needed to move hastily to more online communications and interactions with applicants, students, and alumni.
As we emerge from the effects of the pandemic, higher education institutions have a choice: Go back to business as usual or continue the momentum of digital engagement.
Let's consider three post-pandemic trends and what they mean for the future of digital engagement in higher education institutions:


Renewed focus on educational access – The COVID-19 pandemic forced many colleges and universities to rethink their approach to providing educational access. For example:



The pandemic made it almost impossible for large groups of student applicants to sit in a room to take standardized tests, so many schools opted to make SAT and ACT scores optional. Add these to the list of schools that already made these tests optional before the pandemic, and now you have more than 1,000 institutions relying less on standardized tests in making admissions decisions. The University of California system went even further by eliminating the SAT/ACT requirement from their applications process altogether.
The economic disruption caused by COVID brought more attention to private universities and their efforts to reduce their tuition costs by providing more scholarships and grants funded by university endowments.



A spotlight on workforce development – The continued economic impact from the pandemic response highlighted the instability of certain jobs, such as many of those in the service industry. While colleges and universities have long aimed to serve the continuing education needs of professionals, the pandemic made it even clearer that many workers need to be nimble in their careers – requiring university-led education delivered in a convenient virtual environment that works within limited budgets and availability.


The leveling up of our digital world – Most industries accelerated the digitization of their customer experience during the pandemic. Today, many businesses are moving beyond the initial digital transition; they're starting to re-think processes, customer experiences, and even organizational culture to meet changing business and market needs in today's digital era. The result: Many people have become more comfortable with (and have begun to expect) the convenience of more robust online interactions in every area of their lives – including their experience with higher education institutions.   

The pandemic jump-started a period of rapid digital transformation. Today, as our world continues to change, higher education institutions can build on the momentum of their early pandemic digital transformation. By continuing to think, plan, and build digitally, higher education institutions can:
Work more efficiently as they face increasingly complex challenges


Interact more effectively with stakeholders such as applicants, students, and alumni whose expectations of digital experiences are growing


Stay resilient in times of change
Examples of digital transformation in higher education
Here's one example of taking digital transformation further: Most higher education institutions have huge amounts of data about potential students, applicants, students, and alumni. However, these data points exist in various places across the institution and as such are providing limited value to the campus. By integrating data from these multiple data sources (online, offline, direct, and third party) using a customer data platform (CDP), colleges and universities  can connect data points to drive more sophisticated marketing and advancement analytics and techniques. For instance, with a robust collection of consolidated data points, you could identify segments of alumni and non-alumni who would be most interested in, and able to afford, a specific program for executive leadership. Or you could better pinpoint groups of alumni most likely to donate to a particular fund and launch a campaign targeted at them.
Another example: Many higher ed processes – such as enrollment applications and student onboarding – have multiple complex steps that can be dynamic, changing based on each students' profile – such as program of study, degree plan, part-time/full-time status, and more. By automating manual steps in each process, you can improve the student experience and have more time to focus on more strategic value-added efforts.
Take the next step in your digital transformation journey
Digital transformation can seem vague and overwhelming. However, it doesn't have to be as complicated as it might seem. You can take an incremental and focused approach based on your institution's goals and resources. The important thing is to not lose momentum.
Here at Heller Consulting, we keep a close eye on the trends that impact the technology needs of the organizations we serve. Here are some of our resources for higher education institutions to help you dive deeper into the next step in your digital transformation journey:
Join the list
Want more higher education tech resources delivered to your inbox? Fill out the quick form below!
Categories: