Why Customer Data Platforms Might Be the Next Big Thing in Segmentation for Nonprofits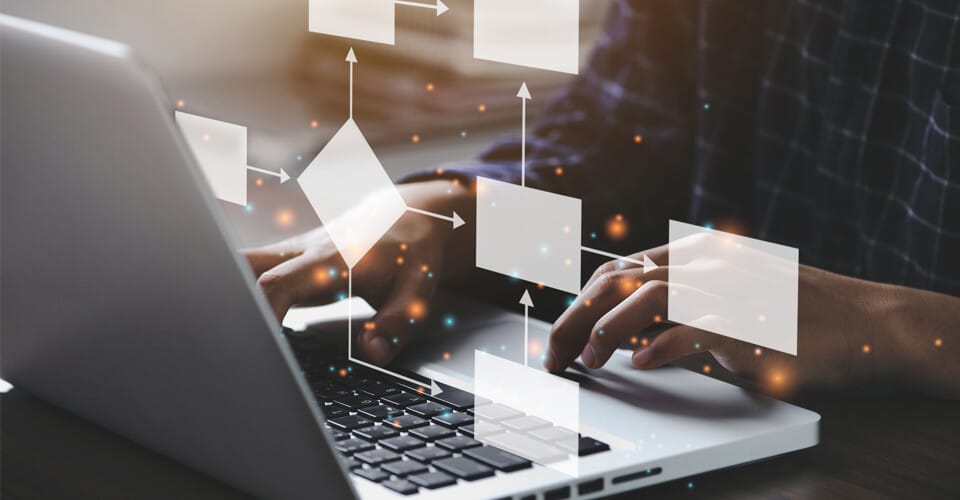 Most nonprofit organizations understand the value of data. For years, nonprofits have relied on using data for complex segmentation in direct mail and email marketing.
As we at Heller Consulting keep our eye on trends in technology and the nonprofit sector, one thing we see on the horizon is the potential of customer data platforms to help nonprofits use the ever-growing number of systems and data points to apply even more robust segmentation in marketing and fundraising.
Let's look at some basics about this category of software and why nonprofits should care about it.
What is a customer data platform?

A customer data platform (CDP) is software that aggregates customer (or constituent, donor, etc.) data to create a centralized profile of an individual. Its main function is to maintain unified customer profiles so that you can use this information to market to customers more effectively and efficiently across your entire technology ecosystem.
The idea behind CDPs is that today's organizations have multiple software systems for various purposes, and constituent data is scattered among those different systems. A CDP:
Brings together data related to a constituent's identity (such as email addresses and phone numbers) from your multiple systems.

Reconciles everything your organization knows about the constituent.

Makes all of the data about that constituent available to other systems in real time so that you can present constituents with personalized marketing and fundraising experiences.
To help provide a standard definition for this category of tools, the CDP Institute established criteria for a CDP. According to the organization's definition, to be a CDP, the software must:
Ingest data from other systems

Unify a profile of all known data points about a person
Make the data available to other systems
What makes CDPs different?
You might be thinking, "CDPs sound a lot like customer relationship management (CRM) systems or data warehouses." And it's true that these technologies can all help your organization manage and use your data more strategically. But there are some key differences:
CRM systems are focused on managing information about an organization's relationships and interactions with constituents. And while it's true that a unified profile was once part of the vision of customer relationship management (CRM) systems, the reality is that CRM systems are now often a core system for many organizations but are one of multiple software systems in the technology mix.

Data warehouses are more focused on long-term data storage.

CDPs are focused on unifying volumes of information about individuals from an organization's different systems and making it available real-time for highly personalized marketing.
How can nonprofits use customer data platforms?
While CDPs have been recognized as a technology category for nearly 10 years, they've been used mostly in the commercial sector. So, it might be easier to understand CDPs and why you would want to use one by considering a few use cases for nonprofits:
At

UNICEF Netherlands, key details on donors, such as contact information, philanthropic interests, and donation history, were housed in disparate data silos. Without a unified source of information on donors, it was challenging to create and send personalized communications to each of them. To solve this problem, the team

implemented a CDP, Microsoft Dynamics 365 Customer Insights

, to quickly and easily combine data from multiple sources, analyze the data to derive insights, and activate the insights via marketing and communication channels.

The Nature Conservancy chose CDP capabilities from SAS

to aggregate first-party and third-party marketing data into one place. This CDP enabled The Nature Conservancy to more easily combine offline data with digital campaign data and web analytics data into a single member profile, creating insights the nonprofit could act on.

One of our nonprofit clients here at Heller Consulting asked us to help them find new software to replace a custom-built segmentation tool that they were using for their direct mail program. However, there really aren't many standalone segmentation tools available today; most are built into other software and are limited only to the data in that software. So, in this case, a CDP is a powerful alternative for building segments by using data points from across the entire organization.
Here are a few other examples of how nonprofits could use a customer data platform:
Data integration – Provide users across the organization with tools to bring together data from many sources and make it available to other systems.
Profile unification – Combine constituent data points into a single 360-degree view offering a more complete perspective of the constituent's relationship across the entire organization.
Segmentation – Easily drag and drop attributes, user behaviors (web, mobile, email, social) and other data enrichment sources to create complex audience segments for highly targeted marketing and fundraising outreach.

Predictive modeling and analytics – Determine the likelihood to donate, propensity to give/churn, lifetime value (LTV), and next best recommended action.

Personalization – Offer a highly personalized digital customer experience across all marketing channels.

Privacy/consent management – Centralize user consent to ensure that it is being respected across systems and channels to better meet compliance requirements.
Learn more about customer data platforms for nonprofits
While CDP is relatively new to the sector, it offers great potential for nonprofits. We continue to stay up to date on technology and the nonprofit sector; so, if you'd like to learn more about customer data platforms and determine if they're a fit for your nonprofit's needs, contact us today. We're ready to help.
Join the list
Want more nonprofit tech resources delivered to your inbox? Fill out the quick form below!
Categories: