What's happening at Salesforce? Here's what Nonprofits Should Know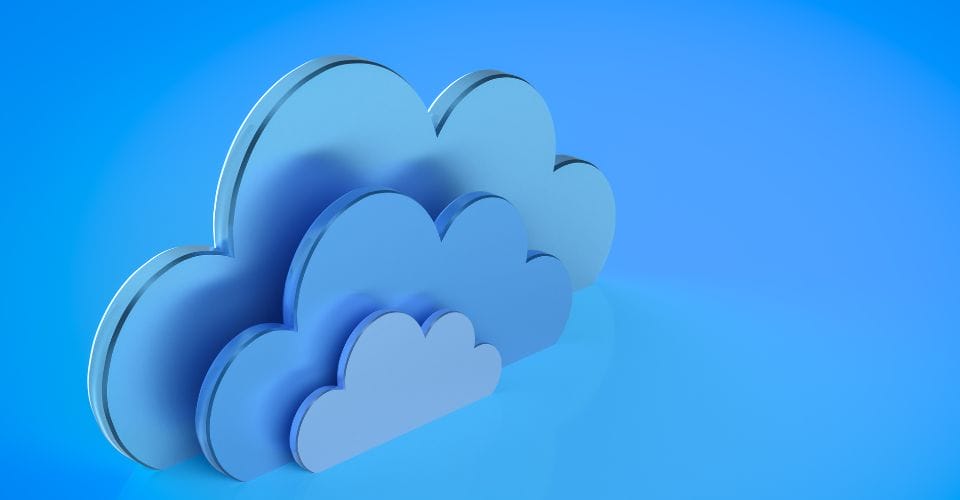 If you follow nonprofit technology news, you might have heard about lots of changes at Salesforce this year – from workforce layoffs to new artificial intelligence (AI) offerings to new product releases. One of the biggest announcements directly impacting nonprofits was the Spring 2023 rollout of the new Nonprofit Cloud.
If your nonprofit uses (or is thinking about using) Salesforce Nonprofit Success Pack (NPSP), the new Nonprofit Cloud, or other products in the Salesforce ecosystem, you might be wondering what all of the Salesforce news means for your nonprofit. How do you understand the potential impact of changes to your organization? And how do you process all of the information to make good technology decisions?
Making strong technology decisions requires thoughtful consideration of your nonprofit's needs and goals. You want to feel confident about your technology choices, yet the fast pace of vendor news can make that challenging.
That's why we're sharing some insights in this article to help you gain perspective on what's happening at Salesforce.
Insights for nonprofits about what's happening at Salesforce
Here are some key considerations about changes at Salesforce and what they might mean to your nonprofit organization:
Change is inevitable with innovative technology platform companies.


Technology platform companies like Salesforce are constantly innovating. When you work with a company like Salesforce, you get the benefit of a continuous stream of new products, features, and enhancements to help your organization keep up with our fast-paced digital world.

Occasionally, working with such a company also means that you'll be using a product that moves in a significantly new direction. That's what appears to be happening with NPSP and the new Nonprofit Cloud. While NPSP is still available and Salesforce is still supporting it, the focus at Salesforce seems to be on developing the new Nonprofit Cloud.

While that might leave you concerned about the future of NPSP, keep in mind that the alternative is to use a stagnant product that hasn't changed in years. While that approach might feel somewhat safe and comforting, it can greatly limit what your nonprofit can accomplish as the world changes around you.

Salesforce has a history of smooth transitions.


In the past, when Salesforce has introduced a new product or capability, they've demonstrated a commitment to making the transition as smooth as possible for customers. Take the Lightning interface, for example, which was rolled out to the Salesforce community in 2015.

Salesforce put a great deal of effort into evolving the Lightning experience to provide new capabilities while offering extensive resources to help users make the switch to the new interface. Yet, even today, the Classic interface is still available for those who choose to use it.

That's not to say that Salesforce will never discontinue a product. But it does show that Salesforce has traditionally given customers a great deal of time and resources to plan and prepare for changes. So, even though you might be unsure about the future of NPSP versus the new Nonprofit Cloud, Salesforce has historically shown a commitment to helping customers make changes as successfully as possible.

Working with Salesforce has evolved, but they still have a lot to offer nonprofits.


For nonprofits, working with Salesforce today looks different than it did a few years ago. The Salesforce.org organization – which was a separate group from Salesforce that focused solely on solutions for nonprofits, education, and philanthropy organizations – was integrated into Salesforce in 2019. Nonprofits are now an industry market within Salesforce – just like other industries served by the company. That means you no longer see things like a Nonprofit Summit event or a dedicated space for nonprofits at the Dreamforce annual conference. There's no longer a nonprofit advisory program or a dedicated nonprofit partner program.

But even though the experience of working with Salesforce has evolved, Salesforce is still a strong option for nonprofits. They have a solid track record of offering powerful nonprofit solutions for more than a decade. According to Salesforce, more than 50,000 nonprofits and NGOs use the Salesforce platform. There's also a huge ecosystem of partners and resources available to support nonprofits that use the Salesforce platform.
3 tips for moving forward with Salesforce for your nonprofit

Now that you have some background and context for some of the changes at Salesforce, how do you move forward? If you use NPSP or are thinking about becoming a new Salesforce customer, how do you make a smart decision for your nonprofit? Here are three tips:
1. Stay up-to-date.
Salesforce is continuing to roll out functionality in the new Nonprofit Cloud. So, keep an eye out for product roadmaps and announcements from Salesforce. Here at Heller Consulting, we keep tabs on news coming out of the Salesforce ecosystem and will continue to share what we learn on this blog and through webinars and other resources.
2. Ask questions.
If you do internet searches for Salesforce products for nonprofits, you will likely get results that relate to NPSP and the new Nonprofit Cloud, and it might not be clear which is which. So, if you're working with an account executive at Salesforce, be sure to ask what your options are between using (or continuing to use) NPSP and moving to the new Nonprofit Cloud. For example, the new Nonprofit Cloud is still being built out, and fundraising capabilities are not yet available. Make sure the account executive helps you understand if being an early adopter of the new Nonprofit Cloud will meet your organization's needs, or if NPSP is a better option.
Also, ask your peers. It can help to talk with other nonprofit professionals about their knowledge, research, and experience with Salesforce to give you a real-world viewpoint.
3. Work with a knowledgeable partner.
It can be extremely helpful to work with a technology consulting partner to sort through the news and changes at Salesforce and understand what will impact your nonprofit's technology decisions, and what won't. For example, as a Salesforce implementation partner serving nonprofits, our team here at Heller Consulting has extensive experience and knowledge of Salesforce products for the sector.
But we don't work exclusively with Salesforce. We also have deep expertise with other nonprofit technology, such as products from Microsoft and Blackbaud. So, we're uniquely positioned to help if you need a:
Sounding board to talk about your technology approach
Comparative analysis or fit assessment to confirm your technology direction
Full technology roadmap to take your nonprofit into the future
We can help you determine which products are right for your organization and help you implement and support the solutions. Contact us today to learn more and get started.