Exploring the Shifts in Nonprofit Technology: Vendor News and Decision-Making Insights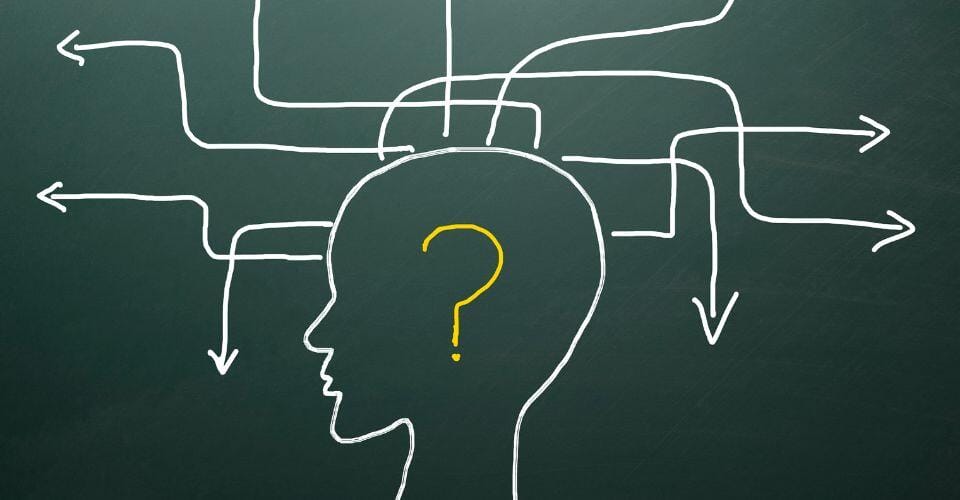 Have you noticed the rapid changes in the world of nonprofit technology lately? In my extensive 20-plus years of working with nonprofits, I can honestly say that the amount of technology vendor news hasn't been this buzzworthy since Salesforce made its entrance into the nonprofit sector with the Nonprofit Starter Pack (now known as the Nonprofit Success Pack) back in 2008.
So, let's dive into some recent technology vendor news, explore key considerations for nonprofits in the tech realm, and share valuable tips on how to navigate the ever-evolving nonprofit technology space.
Recent news in the nonprofit technology market

The pace of nonprofit technology vendor news might seem overwhelming. But it can also be exciting when you consider that nonprofits are gaining a broader range of technology options.
Here are two recent updates from the nonprofit technology space:
The new Salesforce Nonprofit Cloud – In April 2023, Salesforce announced the release of the new Nonprofit Cloud. We shared some details about this new offering in the article, A Closer Look at the New Salesforce Nonprofit Cloud: 2023 Features and Capabilities. However, the short version is that the new Nonprofit Cloud is not a managed package, like Nonprofit Success Pack (NPSP). Instead, it's built on the core Salesforce platform and is still in development.
Microsoft nonprofit offerings continue to grow – Microsoft's steady rollout of new products and functionality for the nonprofit sector continues. Starting with the development of the Nonprofit Common Data Model, Microsoft has steadily released more and more nonprofit-specific functionalities. And now, with a release in May 2023, they announced new AI capabilities in Microsoft Cloud for Nonprofit. Today, Microsoft solutions for nonprofits address fundraising, programs, marketing, volunteer management, and more, making it a strong alternative to Salesforce solutions for nonprofits.
Considerations for nonprofits making technology decisions
In today's complex technology environment, there is not a single "right" platform or technology ecosystem for nonprofits. The right decisions require a thoughtful approach.
Here are some considerations:
Salesforce
The rollout of the new Salesforce Nonprofit Cloud has raised new considerations for nonprofits who are looking to make a technology move. For example:
NPSP is still available, and Salesforce is still supporting it, but the focus at Salesforce right now seems to be on the new Nonprofit Cloud.
Meanwhile, the new Nonprofit Cloud is still being built out; for example, fundraising capabilities are not yet available. So, is being an early adopter of it risky, or is it even a feasible choice at this time for nonprofits needing a fundraising solution?
What about third-party technology vendors? Will they continue to integrate their product offerings with NPSP? Will they integrate with and support the New Nonprofit Cloud?
At the same time, Salesforce is still a strong option for nonprofits. The company has offered nonprofit solutions for more than a decade. According to Salesforce, more than 50,000 nonprofits and NGOs use the Salesforce platform. There is a huge ecosystem of partners and a vast number of resources available to support nonprofits using the Salesforce platform.
Microsoft
The nonprofit sector's appetite for Microsoft continues to increase. While Microsoft has not been in the nonprofit customer relationship management (CRM) space as long as Salesforce, it has become a strong and viable platform for nonprofits. Microsoft solutions offer powerful and secure options for complex organizations.
Because of the growing solutions for nonprofits coming out of Microsoft, and uncertainty around the new Salesforce Nonprofit Cloud, more nonprofits are now considering Microsoft, not just Salesforce, when they're ready to move to a cloud solution.
Blackbaud
The product rollouts at Salesforce and Microsoft have impacted Blackbaud as well. While Blackbaud Raiser's Edge and BBCRM still address a wide range of fundraising needs without customization required, organizations with complex and unique programs might find that Blackbaud products are not as well-integrated with leading digital tools (including Blackbaud Luminate Online), and are not receiving the same level of investment, as Salesforce, Microsoft, and other offerings in the sector.
Tips for making nonprofit technology decisions in today's market
If all of this leaves you scratching your head about how to move forward with technology decisions for your nonprofit, here's some advice:
If you're in the process of evaluating new software, don't press pause. The pace of change in the nonprofit sector doesn't seem to be slowing, and waiting to see what happens next will only leave your organization that much further behind in moving to a solution that better meets your needs – the whole reason you started looking for new technology in the first place. Instead, make decisions based on what you know now. Move forward with the understanding that there are more technology choices and considerations for nonprofits today than perhaps ever before, so evaluate your nonprofit's specific needs and weigh the pros and cons of multiple solutions before making a final decision.
If you've already made an investment in Salesforce, don't panic. The underlying technology hasn't changed, and it's been proven to serve the nonprofit sector. The new products and directions coming out of the company don't suggest that the technology decisions you've made so far are poor or outdated. They do mean that it's important to continually evaluate your technology ecosystem; and when it's time to make your next technology decision, you should be prepared to consider more options in a thoughtful and deliberate way.
No matter where you are in your nonprofit's technology journey, don't automatically assume that one platform – Salesforce or Microsoft – is better than the other. There are many considerations, including what your organization is trying to accomplish and what technology investments you've already made. Also, keep in mind that your organization doesn't need to stick with one platform for everything. In fact, we're seeing some nonprofits embrace new technology combinations, such as adding a data warehouse and a secondary platform to their tech ecosystems, as the best way meet their unique needs.
Take the next step with your nonprofit technology decisions
As nonprofit technology options become more complex, your technology decisions become more complicated, too. As Salesforce and Microsoft partners, our team here at Heller Consulting is uniquely positioned to help.
Maybe you need a sounding board to talk about your nonprofit's technology approach. Perhaps you've narrowed down your options and need a comparative analysis or fit assessment to confirm your organization's direction. You might want help with a full technology roadmap to take your nonprofit into the next several years.
No matter what your needs might be, we have deep knowledge and experience with nonprofit technology, including implementing solutions from Salesforce and Microsoft. We can help you determine which products are right for your organization and also help you implement and support the solutions.
Contact us today to learn more and get started.