Best Practices for Salesforce Implementation for Nonprofits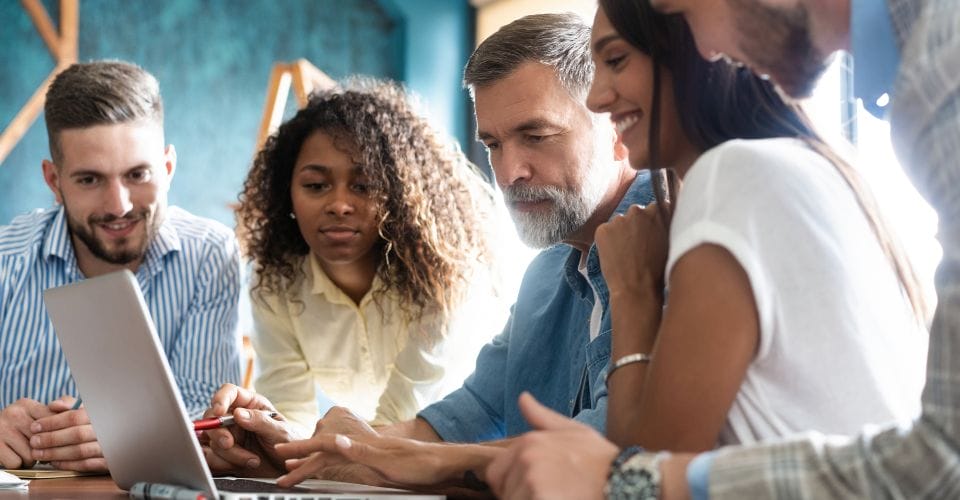 When your nonprofit has decided to move to a Salesforce solution, it's an exciting time. You sorted through the nonprofit tech options and found that Salesforce offers the right solution for your organization. You might have chosen an implementation partner to get the software up and running.
Now, how do you ensure a successful Salesforce implementation for your nonprofit?
Here are some of our top best practices based on our work helping hundreds of nonprofits implement Salesforce:
Before the Salesforce Implementation
1. Establish a clear vision.
Make sure you have a clear idea of why and how your organization is implementing Salesforce. Establish:
Which Salesforce solution you are implementing – for example, Nonprofit Success Pack (NPSP), the new Salesforce Nonprofit Cloud, UC Innovation's ascend, Salesforce Service Cloud, etc.
What system(s) the solution is replacing (for example, your donor database)
Which teams will be using the new solution
How the teams will be using it
What other Salesforce solutions you will be implementing down the road
Defining these aspects of your Salesforce solution will help you to keep the implementation project on track. It will also help you to communicate accurately about the project within your organization.
TIP: Heller Consulting can help your organization develop a technology roadmap for your organization. A roadmap helps you define your organization's technology goals, identify the right mix of solutions to help you reach them, and create a phased approach to implementing the solutions in a thoughtful and manageable way.
2. Define critical requirements.
Make a detailed list of the critical requirements you have for your new solution today. Be as specific as possible. This will help you to define the scope and prioritize important aspects of your Salesforce implementation while saving less urgent requirements for future projects.
Just remember that Salesforce is designed to allow you to expand and update it over time. So, you don't have to go live on day one with everything you ever want Salesforce to do for your organization.
3. Identify implementation project members.
Establish a team of people who will be key members of your Salesforce implementation project. The number and type of members will be different for every organization, but some common roles include:
An executive sponsor to help reinforce the importance of the project across the organization
A person to serve as the point of contact between your organization and your Salesforce implementation partner
A Salesforce administrator(s) who will manage the Salesforce product within your organization
Key stakeholders from departments across your organization who will be using and/or will be impacted by the new solution
4. Set time expectations.
Your Salesforce implementation team will need to set aside an appropriate amount of time for the project. Each team member will need to offload some of their usual work for the duration of the project to allow enough time for planning, communications, data mapping and migration, testing, training, and other aspects of the project.
Work with your implementation partner to establish a plan that includes estimated time needed from each project team member.
5. Prepare to communicate.
Clear communication helps to establish goals for the project, set expectations, and keep staff on track. It also helps to ease the entire organization through the technology transition, making it a critical aspect of change management.
Create a communication plan that alerts staff to the project, provides a schedule with key milestones and dates, defines roles, and keeps everyone updated at the right level of detail for their role in the project. Communications should start early, provide regular updates, and reinforce key messages.
TIP: The Heller Consulting team weaves communication and change management best practices into our clients' technology implementation projects to help minimize disruptions and pave the way for a smooth transition to new technology.
6. Consider cleaning your data.
It's not always necessary to do a complete cleanup of your entire database before implementing Salesforce. But there is some data preparation that can help. For example, if you know that you have a lot of duplicates in the data you will be moving into your new Salesforce system and you have the resources to de-duplicate, taking time to do so can make the data migration run more smoothly. De-duplicating will also help to ensure the new system starts with a cleaner set of data.
During the Salesforce Implementation
1. Ask questions.
If you have questions as you move through the implementation, be sure to ask them! Let your implementation partner know if you have any concerns or if you don't understand how something works or why something is being set up a certain way. Your partner should be happy to address your questions and concerns to help ensure an implementation that meets your organization's needs.
2. Be prepared to modify your processes.
One of the benefits of moving to Salesforce is that it often opens new paths for business process improvement. Processes that you might have created to fit your old system's limitations can sometimes be redefined and optimized to better meet your organization's needs. So, be ready to take new opportunities to improve your business processes and help your organization work more efficiently.
3. Set expectations about the learning curve.
Some users might quickly learn how to complete their tasks in your new Salesforce system. However other people, such as your Salesforce administrator(s), must continue to learn over time – especially if they are relatively new to Salesforce. Make sure that people in your organization who will be heavy users of Salesforce understand that they will not be experts on day one, but will have a strong foundation, access to a wealth of Salesforce training resources, and an ecosystem of partners (like Heller Consulting) to help them continue to learn.
TIP: At Heller Consulting, we build hands-on learning into key phases of our implementation projects to help our clients become more comfortable with their new system, faster.
4. Keep everyone focused on the goal.
Large technology implementation projects can seem long and challenging. So, keep communications going throughout the project. Remind everyone of the reasons you're implementing the new Salesforce solution and the benefits you'll all enjoy with the new system. It can even be helpful to reward people throughout the project – with incentives and milestone celebrations – to keep them engaged and motivated.
After the Salesforce Implementation
1. Be prepared for a productivity dip.
You're moving to Salesforce to be able to work more efficiently and effectively, so why should you expect a dip in productivity? It takes time to get used to new technology. That's why it's important to allow time in your organization's schedule for users to get up-to-speed in your new system. This approach will help to reduce the risk of employee burnout and help to ensure adoption of the new system. And once everyone learns how new processes work and where to find the right buttons to click, their productivity will go up.
2. Keep learning.

Remind users of your new Salesforce system that learning isn't a one-time activity. Salesforce solutions are powerful, and there is always something new to discover. Make sure your entire organization knows they can access a wealth of Salesforce resources – from online trainings and user communities to an ecosystem of partners who are ready to help.
Implement Salesforce for Your Nonprofit
As a Salesforce partner, our team here at Heller Consulting is uniquely positioned to help you successfully implement the right technology mix for your nonprofit. If you'd like a hand with planning, preparing for, and implementing your new Salesforce solution, contact us today. We're ready to help.
Categories: