Moving to Salesforce is an Ideal Opportunity to Rethink Your Business Processes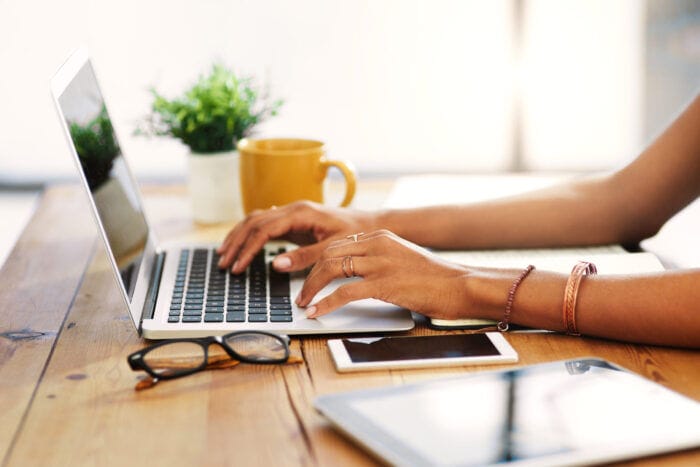 If your nonprofit is thinking about moving from a legacy donor management system to Salesforce, you've probably already done some research. You likely know that Salesforce has a lot to offer nonprofits, including:
Flexibility — You can customize and extend the Salesforce platform with best of breed products to meet your specific needs.
Integrated data — The Salesforce platform is centered around customer relationship management (CRM), which gives you a holistic view of donors, volunteers, and other constituents. This full picture provides greater insights into donor and prospect behaviors and preferences so that you can send targeted messages at the right time to the right people.
Efficiency — Tools available in the Salesforce platform give you the ability to automate processes, such as notifying key staff members when a major donor gift is received, to help you do more with less manual work.
But moving to Salesforce is about more than just moving to a more powerful and flexible system. It's a great opportunity to rethink your business processes.
Learn about how four nonprofits assessed, evaluated, and chose Salesforce as their new platform: Read #TheFull360 — Transition to Salesforce: A Guide From Our Customers.
The power of rethinking business processes
Improving your business processes can help your entire organization work more efficiently, interact more effectively with constituents and donors, and stay resilient in times of change. In fact, re-thinking business processes is part of successful digital transformation.
Many organizations moving to Salesforce find that it opens a new path for business process improvement. Processes that they once had to bend to fit their systems can now be redefined and optimized to fit the organization's needs instead of the systems' limitations.
At Heller Consulting, we've helped nonprofits move to Salesforce and take the opportunity offered by the new, flexible system to find new efficiencies and work more effectively.
Here are three examples:
Refining and consolidating processes — The Canadian Cancer Society (CCS) was a de-centralized organization spanning 10 provinces. Each location operated separately, with their own databases and data sets. When the organization restructured to operate on a nationwide basis, they needed to consolidate their data and systems.We helped them move to Salesforce Nonprofit Success Pack (NPSP) as their CRM platform. As part of the project, we helped them refine and consolidate their business processes. This resulted in new shared business processes that serve everyone's needs across the entire organization.
Collaborating more deeply across departments — A large metropolitan food bank took a phased approach to implementing Salesforce with a vision of implementing business processes that help departments collaborate more deeply. We helped the organization first move their volunteer operations to Volunteers for Salesforce, which allowed them to truly track group volunteering for the first time. Now they can gather data about groups that volunteer from corporations, schools, churches, and more as well as individuals who volunteer as part of those groups (in the past, they were only able to collect group and group leader names).Today, we're helping them move their development operations into Salesforce, where there will not only be opportunities to refine their fundraising and gift entry business processes, but also better understand the overlaps in donor and volunteer constituencies. They will have the opportunity to engage constituents in a more personal way and understand potential areas for growth, such as identifying volunteers who could become donors.
Starting with business processes first — A nonprofit organization that helps youth acquire the skills and resources to reach their full potential was using a legacy system that required them to work their business processes around the system's limitations. For example, to accomplish what they needed to in their old system, they had to create many workarounds, including using system fields for different purposes than they were intended.Now, we're helping the organization move to Salesforce and, as part of the project, we're taking a fresh look at their most critically important processes. Building on NPSP as the foundation, we'll be developing their specific configuration of Salesforce to match their business process needs.
Learn more about moving your nonprofit to Salesforce
As you consider Salesforce for your nonprofit, keep in mind that making the move opens a new path to more efficient business processes. The Heller Consulting team is ready to help you determine if Salesforce is right for your nonprofit, create a clear strategy for moving to the new system, and implement business processes in the system in a way that best meets your organization's needs. Contact us today to get started.
Join the list
Want more nonprofit tech resources delivered to your inbox? Fill out the quick form below!