What to Look for When Choosing a Nonprofit CRM Consultant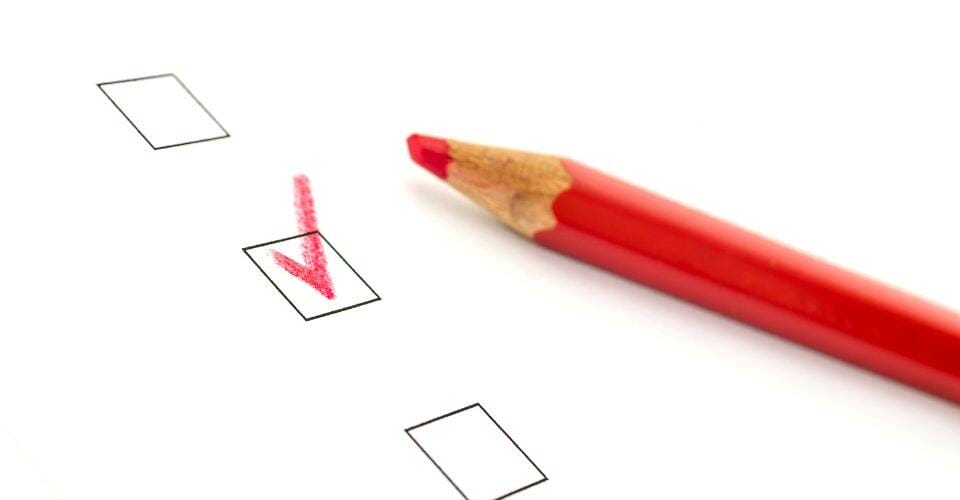 Choosing the right customer relationship management (CRM) software for your nonprofit is an important decision. But just as important is partnering with the right nonprofit CRM consultant to help you select and implement your software.
Selecting the right software for your nonprofit's needs (and implementing it optimally) enables your organization to successfully maintain strong relationships with donors, volunteers, and other constituents. And the right CRM consultant can help you to make sure that happens.
Here are seven things to consider when choosing a nonprofit CRM consultant for your organization:
1. Does the consultant specialize in work with nonprofits?
There are many CRM/software consultants out there. But not all of them understand how nonprofits work. They don't all recognize your unique needs for fundraising, program management and delivery, advocacy – the list goes on.
Look for a CRM consultant that specializes in helping nonprofit organizations and higher education institutions to develop and implement technology strategies.
TIP: Heller Consulting works exclusively with nonprofit organizations and higher education institutions on technology strategy and implementation projects.
2. Is the consultant product-agnostic?
Some nonprofit consultants build their businesses around a specific product or product platform. That means that no matter what your goals and challenges might be, their recommendation will almost always be to choose the product or product family with which they're aligned.
But a single product or family isn't always the best solution for every nonprofit.
Be sure to ask prospective CRM consultants if they align with specific products or if they are product agnostic.
TIP: At Heller Consulting, our goal is to help nonprofits find the best technology solutions for their specific needs and goals — not just point everyone to a particular system.
3. What is the consultant's approach to software selection?
Having a process for selecting the right software can be helpful, but rigid processes have limitations. For example, following a request for proposals (RFP) process can be valuable in some cases, but it can also come up short in some areas:
It can be complex and expensive.
It can be inflexible, forcing software vendors into specific responses that don't offer a complete picture of the product.
It focuses on "scoring" software, which often overlooks qualitative considerations, such as how the software fits with your technology ecosystem now and how it might or might not limit your software choices in the future.
Look for a nonprofit CRM consultant that will guide you through the process of finding the right software match for your organization – not just enter your requirements into a set process and pop out an answer.
TIP: At Heller Consulting, we work with clients to share our knowledge and recommendations based on more than 25 years of experience in helping nonprofits select, implement, and use software. The result is an alignment of technology with organizational goals and a clear technology selection based on extensive information and expertise.
4. Does the consultant value change management?
Change management is a framework and a set of resources that help people in an organization through projects — such as a new technology implementation and rollout — as smoothly as possible. It helps ease the path toward a technology change.
Look for a consultant that has change management experts on staff to help you apply change management practices to your CRM selection and implementation.
TIP: At Heller Consulting, we build change management into our technology strategy and implementation processes. So, even if our clients do not engage with us specifically for change management services, change management principles are baked into our work – helping to ensure the project's success.
5. Is the consultant a true partner?

Some consultants will simply want to get your project done and move on. But for something as important as your CRM software, it's important to work with a consultant that's a true partner – helping your organization think ahead and consider the full implications of your CRM choices not just for today, but also for the future.
A good way to find a true partner is to look for a consultant with a history of longstanding relationships with clients. It points to a consultant whose clients trust them for their long-term technology needs.
TIP: For nearly three decades, Heller Consulting has worked with more than 1,500 nonprofits and higher education institutions on more than 3,000 projects. Many of our clients have worked with us on multiple projects over multiple years.
6. Is the consultant strategic about software implementations?
Keep in mind that "standing up" a software solution is not the same as implementing it in a way that optimizes the value of the software. Getting the most out of your CRM system requires that you not only "turn it on," but also that you set it up in a way that aligns with and supports your nonprofit's goals and processes.
Look for a consultant that will take the time to understand your organization's goals and challenges, and make recommendations along the way for configuration and process improvements to ensure the implementation of the CRM system truly meets your needs.
TIP: Heller Consulting goes through proper strategic planning, design, data integration, implementation, and training with your organization to help ensure project success.
7. What services does the consultant really provide?
It's not uncommon to see similar lists of services on software consultants' websites. So, do some research to understand how knowledgeable the consultant's team is about CRM selection and implementation. For example, look for:
Articles, podcasts, and papers written by the consultant and published on the consultant's and nonprofit industry blogs
Presentations by the consultant at nonprofit industry events
Case studies about the consultant's work with nonprofits
TIP: At Heller Consulting, we regularly publish articles, podcasts, guides, and case studies on our website. You can also often find us speaking at nonprofit industry events and webinars.
Learn more about Nonprofit CRM Consultants
When you're looking for a nonprofit CRM consultant, Heller Consulting is ready to be your trusted strategic technology planning and implementation partner. Aligning closely with your team, we'll take time to understand your organization's goals, challenges, and requirements. From there, we can help you compare, assess, and select the right solution. Once you've selected the best-fit technology, we can help you implement your new software in a way that supports your goals, building in recommended best practices and change management approaches for an optimal implementation.
Find out more about our nonprofit technology strategy services and our software implementation services.
Categories: