Moving from Raiser's Edge to Microsoft for Your Fundraising Needs: How Your Nonprofit Can Get Started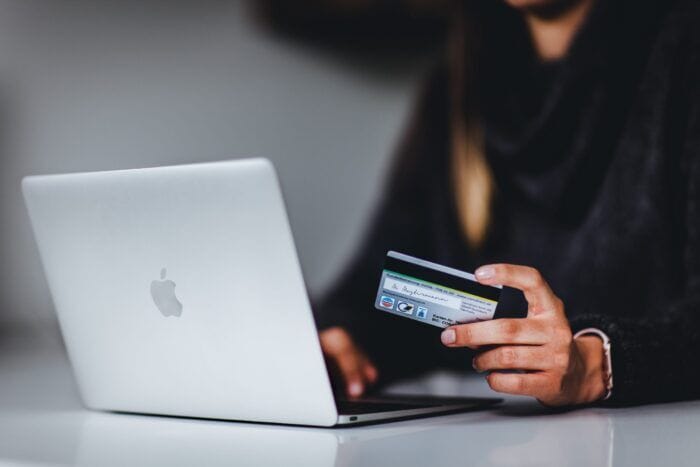 If you're using Raiser's Edge and you want to incorporate more customer relationship management (CRM) approaches into your fundraising, but find that Raiser's Edge doesn't support them, you have some options:
In this article, I'm sharing some things to know if you're considering a move from Raiser's Edge to Microsoft for your fundraising needs.
Microsoft for fundraising? Yes!

First, let's get this out of the way: If you're not familiar with Microsoft's offerings for the nonprofit sector, you might not automatically think of Microsoft for your fundraising needs. But keep in mind that considering a move to Microsoft Dynamics 365, is not a direct comparison with Raiser's Edge. Raiser's Edge is a fundraising-specific product, while Microsoft Dynamics 365 offers a CRM platform on which fundraising (and many other) products are built.
This is a different way of thinking about the nature of your fundraising software, but it can pay off if you want to do more with your fundraising program than Raiser's Edge can support. Yes, moving to a new solution takes time and effort, but in the end, you can not only get similar traditional fundraising functionality to Raiser's Edge, but you also get much more.
Let's first talk about Fundraising and Engagement.
The Microsoft Fundraising and Engagement solution
Late last year, Microsoft announced Fundraising and Engagement for Dynamics 365 Sales — a Microsoft solution built with MISSION CRM. Fundraising and Engagement is a free, open source solution built on top of the Nonprofit Common Data Model and Microsoft's world-leading business application platform, Dynamics 365. Out of the box, the solution offers immediate access to real-time information about donors and prospects so you can engage them in a personalized way. Key areas of the solution include:
Constituent management, including individuals, households, and organizational supporters
Preference, task, and activity management
Address management for home, work, and seasonal addresses
Prospect and opportunity management to manage the entire prospect and donor lifecycle
Gift processing, appeal and campaign management, and financial attribution and reconciliation
Recurring gift management and processing
Event management, including processing offline registrations, ticket sales, and donations
Fundraising and engagement business intelligence using pre-built reports and dashboards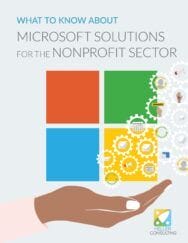 Dive deeper into Microsoft's offerings for nonprofits. Download our free guide: What to Know about Microsoft Solutions for the Nonprofit Sector 
Going beyond fundraising
One of the unique things about the Fundraising and Engagement solution is that it's interoperable with the Microsoft technology stack. That means it works with other Microsoft solutions, including:
Efficiency and collaboration tools — These include systems that support internal work, such as Microsoft 365 tools: Outlook, SharePoint, and Teams; and finance and operations tools for things like accounting, human resources, inventory, and supply chain management.
Azure tools — These include Microsoft Azure for Cloud Services, Security and Authentication, and Enterprise Mobility Management to provide the infrastructure needed to share and access applications and data securely from any device.
Intelligence and impact solutions — These include tools for business intelligence, artificial intelligence, and machine learning.
The bottom line is that Fundraising and Engagement offers an attractive, modern fundraising solution with the added benefit of interoperability with other Microsoft technology.
Learn how the Arthritis Foundation has adopted Microsoft products for nonprofits to accelerate their digital transformation: Watch the on-demand webinar, Digital Transformation with Microsoft Products for Nonprofits.
More about Microsoft for Nonprofit Fundraising
If you're using Raiser's Edge to support fundraising activities, and you think it might be time to look at other solutions, Microsoft might be a fit for your organization.
Find out more about Microsoft in our free guide: What to Know About Microsoft Solutions for the Nonprofit Sector

Watch the demo: Microsoft Fundraising and Engagement Built for Microsoft Dynamics 365 Sales
At Heller Consulting, our goal is to help nonprofits find the best technology solutions for their specific needs — not just point everyone to a particular system. So, if you are considering a move from Raiser's Edge to the Microsoft Fundraising and Engagement solution, but you're not sure how to move forward, we can help. We can work with you to evaluate your use of Raiser's Edge, choose the right solution to meet your needs, and build a tech strategy that serves you now and keeps your fundraising going strong. Contact us to get started.
Join the list
Want more nonprofit tech resources delivered to your inbox? Fill out the quick form below!