Microsoft Dynamics 365 Price Considerations for Nonprofits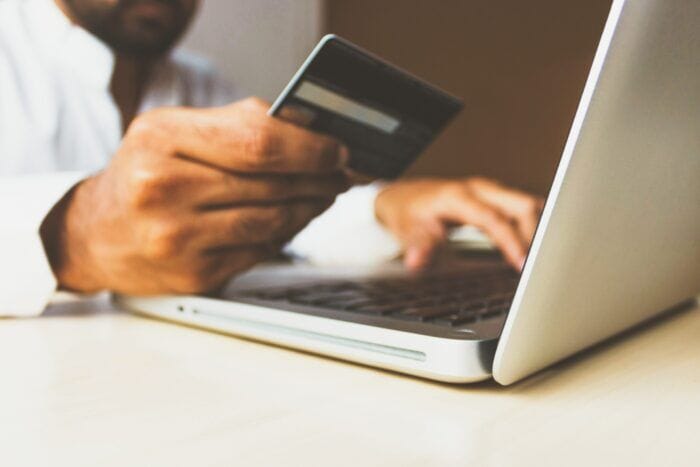 By now, you've probably heard about the technology offerings for nonprofits that have been coming from Microsoft. In case you haven't, we've written about the growing potential of Microsoft solutions for nonprofits, and we continued to keep tabs on the latest offerings from Microsoft for nonprofits.
You might be like many nonprofit professionals who have become interested in exploring the benefits that moving to Microsoft Dynamics 365 as the customer relationship management (CRM) platform for their organization might offer.
But, of course, there's always that big (and important) question: How much does it cost?
To help you answer this question, here are some key aspects to consider about Microsoft pricing for nonprofits:

Software license fees
Microsoft offers consumption-based license fees. This means that you pay only for the licenses you use on a monthly basis. So, for example, if you reduce your user count for a few months because a staff member leaves your organization (and you deactivate that user account), then you do not have to pay for that unused license.
For comparison purposes, Salesforce offers a contract-based license, sandbox, and storage fees, and typically does not reduce those fees mid-contract.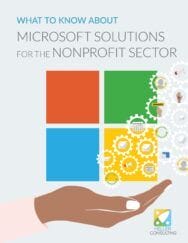 Dive deeper into Microsoft. Read our free guide: What to Know About Microsoft Solutions for the Nonprofit Sector 

Azure fees
Microsoft Azure is a cloud computing platform for building, testing, deploying, and managing Microsoft-based applications and services. With Microsoft, you must have an Azure tenant, and there are things that must be set up in that Azure tenant to be able to set up Fundraising and Engagement on Microsoft Dynamics 365 as your CRM platform. There are some ongoing Azure-related costs when you move to Microsoft as your CRM platform, and it's important to include these in your evaluation. At this time, Microsoft offers qualified nonprofits a $3,500 Azure credit per year, and you must re-apply for the grant each year.
Portal costs
You have multiple options when it comes to the portal (or view/interface into your data) for your Microsoft CRM system:
Use a Power Apps Portal. Microsoft has always offered basic portal functionality for Dynamics 365, allowing external users to interact with your organization's data. In recent years, this requirement can be achieved with Microsoft's on-platform portal solution – Power Apps Portals. Power Apps features may be more basic than third-party portal solutions and a custom portal, but Microsoft is investing in quickly expanding their functionality. For example, today, if you have complex security requirements around who can access which data, Power Apps Portals may not be the right fit at this time. Similarly, if a highly customized user interface is critical, you might want to consider other options. If your requirements are to share limited information from your CRM privately with a set of external users, Power Portals can be a good solution. Power Portals come with initial implementation costs that are dependent on your goals and requirements, as well as regular licensing fees for users. Licensing can be either by named user (authenticated access) or based on the number of page views per month for unauthenticated users. With names users, the cost decreases as the number of users increases. As of this the date of this blog article, Microsoft is offering a 75% discount on portal licenses for qualified nonprofits.
Third-party portal solution. Vendors such as The Portal Connection offer pre-built portal solutions that might meet your organization's requirements. These third-party portals typically come with a portal administration interface to allow your organization to manage user access and control how data is exposed to external visitors. There are many other vertical-specific, third-party portal solutions that might meet your needs. Costs vary by solution provider, and typically include a startup or implementation fee and ongoing licensing or support costs.
Custom portal. When the user experience is critically important, and you want to have complete control over the design and function of your portal, a custom portal might be the right option for you. This option typically comes with a high up-front cost for the initial build as well as ongoing costs for portal management and web application hosting. Additionally, you might need to budget for enhancements if you do not have in-house developers on staff.
Microsoft offers for nonprofits
Microsoft offers multiple grants and discounts for their products and services to eligible nonprofits. Be sure to familiarize yourself with these offers and keep them in mind as you consider Microsoft pricing.
Watch the webinar: Digital Transformation with Microsoft Products for Nonprofits. Hear the real-world story of how the Arthritis Foundation saved seven figures by switching to Microsoft.

Download the guide: What to Know About Microsoft Solutions for the Nonprofit Sector. 

Watch the demo: Microsoft's Fundraising and Engagement Built for Microsoft Dynamics 365 Sales
There are many reasons your nonprofit might consider a change to a new CRM system. It's always important to consider not only the one-time costs to move to a new system, but also the total cost of ownership for a new CRM system over three to five years and beyond. The cost might be less than you think. And you might find that the benefits to your organization are well worth the cost.

Take the next step
If you're considering a move to Microsoft as the CRM platform for your organization, the Heller Consulting team is ready to assist. We can help you determine if Microsoft products are right for your organization, develop a business case and roadmap, and implement and support the solutions. Contact us today to find out more and get started.
Join the list
Want more nonprofit tech resources delivered to your inbox? Fill out the quick form below!