Moving to a New CRM for Your Nonprofit Might Cost Less Than You Think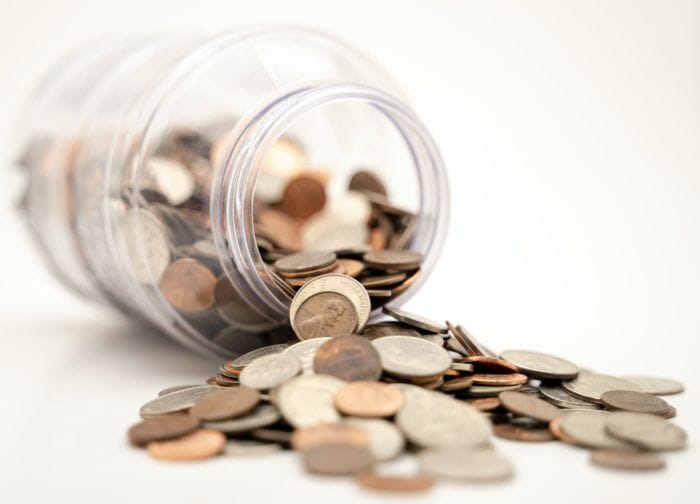 There are many reasons your nonprofit might be considering a change to a new constituent relationship management (CRM) system. Maybe your current CRM vendor is pushing you to upgrade to a new version of the system. Or, perhaps your old CRM system simply no longer meets your organization's needs.
Even though you might have good reason to move from your old CRM system to a new one, the one-time cost of converting might seem too high. But, moving to a new CRM might cost less than you think.
Some organizations are finding that they can gain more functionality at the same or similar price by moving to a system that better meets their needs. Others that look beyond the one-time conversion cost to the total cost of a new CRM system over three to five years find they can actually save money.
So, how can you assess the best way forward for your organization?
Here are four things to consider as you look at a potential move to a new CRM for your nonprofit:
The cost of a CRM upgrade can be applied to a system that better meets your needs.
You might feel the need to upgrade to the latest version of your current CRM system to stay on the latest technology. Some CRM vendors even push their clients to move to a newer version of their system. As part of an upgrade, there is typically a one-time added cost.
This cost is often a fraction of the cost of a full conversion to a new CRM system, which might sound attractive from a budget perspective. However, some nonprofits report that their upgrade cost is as much as 30% of the cost of a full migration to a new system. With this in mind, consider that you could apply the cost of the upgrade to a move to a new system that better meets your organization's needs.
TIP: Ask your CRM vendor for the specific cost of the one-time upgrade. Sometimes, vendors spread this cost over the length of your contract, so be sure to understand how much you are paying for the annual CRM subscription and how much for the one-time upgrade.

Note that if you are not being pushed to upgrade to your CRM vendor's more recent version of the platform, it might be because the price you're paying now is actually higher than the pricing for the more recent version.
You might find a CRM system that meets your needs better, at a lower long-term cost.
Some organizations discover that their CRM vendor has no long-term product roadmap for their system. This might indicate that no new functionality will be added to the system — which effectively "sunsets" the product.
If this sounds familiar, the good news is that a comparable CRM platform might have significantly reduced subscription fees compared with what you're paying for your current system. This can make up for the one-time cost of converting to a new system, and can actually save you money.
For example, some nonprofit CRM systems built on the Salesforce platform have license fees that include a base license fee for Salesforce and an added license for the CRM system. If you are using one of these systems, moving to the Salesforce Nonprofit Success Pack will likely make your cost per license go down.
Pricing structures vary from product to product.
The true cost of a new CRM system can be difficult to figure out because no two systems are priced the same way. Also, most nonprofit CRM pricing structures depend on the client organization's specific requirements.
Take the time to thoughtfully evaluate the pricing of your current CRM system and the new ones you are considering (the Heller Consulting team can help!). This process will help you make a more accurate comparison of pricing among the systems, which could help you find a new system that meets your needs at a lower cost.
For example, one mid–sized national human services organization discovered they were in the top pricing bracket of their legacy CRM system. They priced out licensing and data storage costs for a new CRM system, and estimated they would save more than $60,000 per year in fees by moving to the new system. The savings easily justified the cost of moving to the new system.
It's important to think beyond the CRM.
A CRM system is often the core of a nonprofit's digital ecosystem. At the same time, platforms that extend CRM functionality or integrate directly with the CRM system — such as online giving, email marketing, peer-to-peer fundraising, and volunteer management solutions — can be vital parts of the ecosystem as well.
Keep in mind that you might already be paying an extra cost for one of these add-on platforms that is part of your current system costs. You might even be paying for some you don't need.
Moving to a new CRM system can open new options for these add-on platforms, many of which might be more competitively priced.
Take the next step
Making the move to a new CRM system for your nonprofit might seem cost prohibitive. But it doesn't have to be. By understanding the costs of your current system and researching your other options, you can make the move to a system that meets your needs better while saving money in the long run.
The Heller Consulting team is ready to help. Let us know what systems you have, and which you are evaluating, and we'll share helpful insights from our experience with our nonprofit clients: Contact us today
Join the list
Want more nonprofit tech resources delivered to your inbox? Fill out the quick form below!
Categories: