How to Make Confident Nonprofit Technology Choices in 2024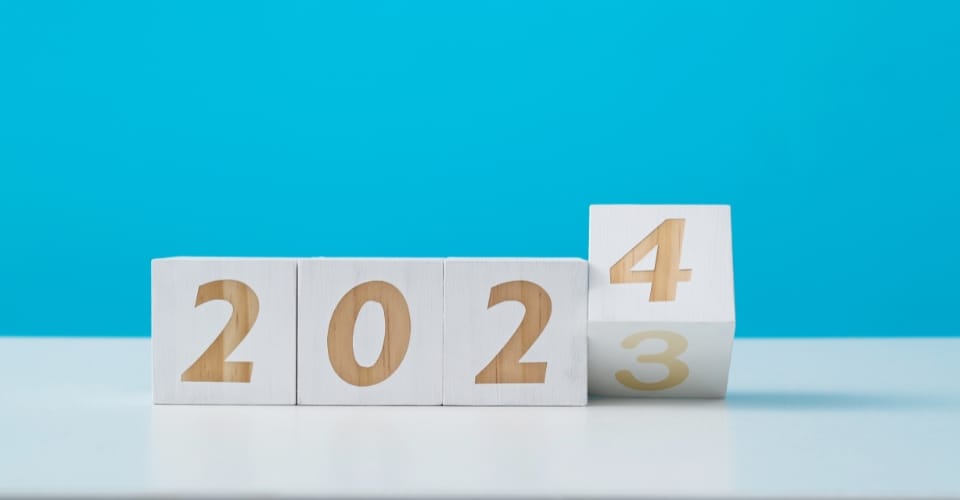 The rapid pace of change in nonprofit technology has been on my mind a lot this year. This summer, I wrote an article about the shifts in nonprofit technology that are bringing exciting new products and capabilities to the sector. Meanwhile, as the pace of nonprofit technology innovation accelerates, technology decisions are becoming more complicated.
So, how can you make confident choices when it comes to your nonprofit's technology? Let's look at some trends and helpful tips.
Nonprofit technology trends to consider

As we at Heller Consulting work with nonprofits and monitor the changing world of nonprofit technology, here are some of our recent observations:
The fast pace of nonprofit technology change doesn't seem to be slowing.
We continue to see new features and functionality being rolled out for the new Salesforce Nonprofit Cloud, the most recent being the Nonprofit Cloud for Fundraising. There also continue to be changes and new offerings coming from Microsoft, including a sophisticated marketing solution, Dynamics 365 Customer Insights.
The world is buzzing about artificial intelligence (AI).
There's no doubt that AI offers potential for nonprofits, but much of the buzz around AI is coming from software vendors, and it's not always clear how it solves an immediate problem for nonprofits. While nonprofits are interested in AI, many are unsure about how AI tools can address their specific needs, if they're worth the cost, and what their implications might be around data privacy and security compliance.
A growing technology cost for nonprofits is around system integrations.
As both nonprofit goals and technology systems become more sophisticated, the cost of integrating them is climbing. While some vendors have offerings to help address this challenge, many nonprofits are looking for a new, less complex, and less costly approach.
Data solutions are on the rise.
How and where data is being stored and tracked is evolving. As the complexity of system integrations grows, we're hearing more about using data lakes, customer data platforms (CDPs), business intelligence tools, data analytics tools, and other technologies to help organizations report across multiple products and solutions to get needed business insights.
Tips for moving forward with technology decisions
With all of the innovations and changes in the market, you might feel as if you're falling behind. You might find yourself asking questions like, "Is it time to move to a new software solution?" and "What should our organization be doing with artificial intelligence?" and "How do we integrate all of these technologies so they work together?"
As you consider these questions, here's some advice:
You don't need to rush into using shiny new tools.
While buzzworthy technologies might seem exciting, that doesn't mean they'll help your organization move forward today. It also doesn't mean they won't. So, be sure to ask yourself if a product truly addresses an immediate problem or supports your organization's key objectives, or is it simply just an enticing new thing. Also, consider if you're truly ready to be an early adopter of new, unproven technology.
Don't put off important technology decisions.
On the other extreme, it can be tempting to delay critical technology decisions so that you can wait for the market to become more stable. But the truth is that if you wait another year or two, technology will have only continued to evolve – putting your organization that much further behind. So, if you organization has a strategic business objective that needs the support of a technology solution, then it's in your best interest to move forward. Just be sure to take a thoughtful approach to finding the right solution to meet your needs.
Make data quality a priority.
Keep in mind that most software – especially offerings that help your organization make data-driven decisions, like generative AI – won't be effective if you have inaccurate or incomplete data. If you lack confidence in the type and quality of your organization's data, then it's time to make data quality a priority in your technology strategy – well before you consider incorporating sophisticated process automation or data analytics into your technology ecosystem.
The common thread in these tips is that the purpose of technology should be to enable and support your organization's work, not simply to use new tools because they're cool or trendy. That's not to say that you should never use a new tool. What's important is to always start any technology decision with what goals your organization is trying to achieve. Then find the right ecosystem of tools to accomplish those goals as efficiently as possible and move forward with confidence.
Take the next step with your nonprofit's technology strategy.
Here at Heller Consulting, we're ready to help you create a technology strategy by identifying the right solutions to help you achieve your organization's goals. Contact us today to learn more and get started.