Why Your Nonprofit Should Consider Using Microsoft for More Sophisticated Marketing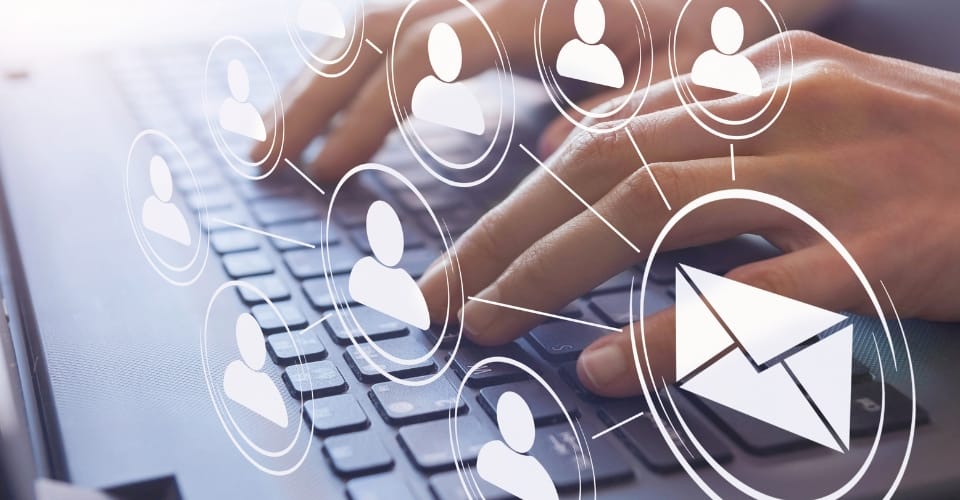 If your nonprofit is considering a move to a platform approach to technology that includes sophisticated marketing capabilities, you might want to consider adding Microsoft to the list.
As with many other nonprofit technology vendors, there are continual changes and new offerings coming from Microsoft. That's why I'm sharing some insights in this article to give you background and context for why Microsoft might be a good option for your nonprofit.
Why consider Microsoft for your nonprofit marketing software?
When it comes to marketing solutions, Microsoft has had a marketing offering since 2018 as part of its Dynamics 365 portfolio of business applications. At the beginning of September 2023, Microsoft combined Dynamics 365 Marketing with Dynamics 365 Customer Insights, its customer data platform (CDP) solution, into a single offering that's now called Dynamics 365 Customer Insights.
Together the new, combined offering allows users to:
Bring together all constituent data and marketing data into a single view
Track constituent behavior
Build robust constituent profiles and audience segments
Drill into constituent details, including demographics, lifetime value, and predictions
Create multi-channel constituent journeys
Essentially, Dynamics 365 Customer Insights combines a unified customer profile with the ability to create constituent journeys in near real-time at every constituent touchpoint. It's a compelling offering for nonprofits that want to take their marketing to a more sophisticated level – creating multi-channel constituent journeys versus simply managing outbound email marketing.
It's an advanced marketing product that is on par with Marketing Cloud from Salesforce. Like Salesforce offerings for nonprofits, Dynamics 365 Customer Insights is part of a broader set of integrated, cloud-based applications. Those organizations using Microsoft Cloud for Nonprofit for fundraising, programs, and volunteer management can benefit from a completely integrated marketing solution that shares a constituent database across business functions.
Some key features of Dynamics 365 Customer Insights
Here are a few key features of Dynamics 365 Customer Insights to give you a better understanding of what you can do with the product:
Advanced segmentation – Build complex audience segments using contact attributes and behavior interaction data from your customer relationship management (CRM) and marketing activities.
Personalization and conditional content – Easily personalize email and other communications.
Multi-channel marketing – Directly send emails, SMS text messages, and mobile app push notifications to constituents through sophisticated, automated journeys.
Channel optimization – Take advantage of artificial intelligence (AI) to pick the optimal channel and message for constituents based on their historical data and preferences, helping to improve engagement and responsiveness.
Microsoft continues to roll out new features to enhance Dynamics 365 Customer Insights further, including:
A new lead scoring model – Efficiently define and identify which leads to prioritize, ensuring that every qualified lead gets the right attention.
AI features – Use an AI assistant called Copilot, which is being rolled out to several Microsoft products, to help with tasks ranging from generating content for emails to building segments with natural language phrases.
Marketing effectiveness dashboard – Use this dashboard to create and track important constituent milestones and evaluate marketing efforts.
Tips for moving forward with Microsoft for your nonprofit marketing needs
Now that you have some background, it can be helpful to assess your needs as you consider Microsoft Dynamics 365 for your nonprofit's marketing efforts. For example:
Think about your core audiences – donors, volunteers, and other constituents – that you want to reach and what channels you will use to reach them.
Consider your organization's goals and how Dynamics 365 Customer Insights might help you reach them more effectively than your current solution.
Think about the efficiencies that a unified solution like Microsoft Cloud for Nonprofit offers – allowing you to collect and manage constituent data from across multiple functions in your organization into a single database to power your marketing efforts.
Learn more about Microsoft for Nonprofits
If your nonprofit is interested in moving to a platform approach to technology, you might already be considering using Salesforce. If so, keep in mind that it's not your only option. Microsoft solutions for nonprofits address fundraising, programs, marketing, volunteer management, and more, making it a strong alternative to Salesforce solutions for nonprofits.
As a Microsoft partner, our team at Heller Consulting is well-positioned to help you determine if Microsoft products are right for your organization, develop a business case and roadmap, and implement and support the solutions.
Categories: