Fundraising with Microsoft Cloud for Nonprofit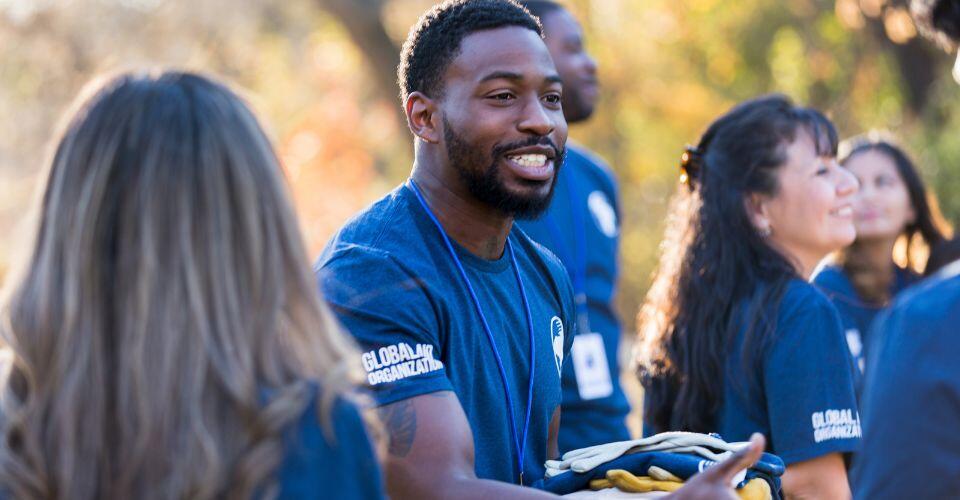 By now, you've probably been hearing about Microsoft Cloud for Nonprofit. It's a comprehensive nonprofit toolset that includes solutions for volunteer management, donor/constituent engagement, and program management.
Heller Consulting recognizes the great opportunity that Microsoft Cloud for Nonprofit represents for nonprofit digital transformation. We also understand that not every organization is ready to move to the full suite of Microsoft Cloud for Nonprofit products all at once. Digital transformation is a journey, not a sprint, and sometimes you need a helping hand.
That's why we've designed Momentum packages that make it faster and easier to implement Microsoft Cloud for Nonprofit. Whether you're looking to implement one element from Microsoft Cloud for Nonprofit for a specific need, or you want to ultimately move a large portion of your nonprofit's technology stack to the Microsoft ecosystem, these packages break the implementation into manageable pieces. Like Microsoft, Heller can meet your nonprofit where you are in your journey and help you do more with less, one area at a time.
These implementation services are called Microsoft Cloud for Nonprofit Momentum packages.
What are the benefits of Microsoft Cloud for Nonprofit Momentum packages?
Microsoft Cloud for Nonprofit Momentum packages are designed to make it faster and easier to start using Microsoft solutions for nonprofits – in a way that works with your technology roadmap. These packages:
Allow you to implement the right solution for wherever you are in your nonprofit's digital transformation journey
Help you get into the system and start taking advantage of key functionality right away
Incorporate our decades of experience working in the full range of nonprofit operations
Support configuration based on industry best practice and your high-priority business processes
What do Microsoft Cloud for Nonprofit Momentum packages include?
Microsoft Cloud for Nonprofit Momentum packages include the implementation of an individual element of Microsoft Cloud for Nonprofit and provide targeted discovery, design, configuration, as well as training and support to get your team up and running in a few weeks. Our goal with these offerings is to help nonprofits rapidly adopt one or more elements of Microsoft Cloud for Nonprofit.
Momentum packages can extend Microsoft Cloud for Nonprofit features to align with your organization's business goals in four key business areas:
In this four-part blog series, we'll look at the packages in each of these areas in more detail.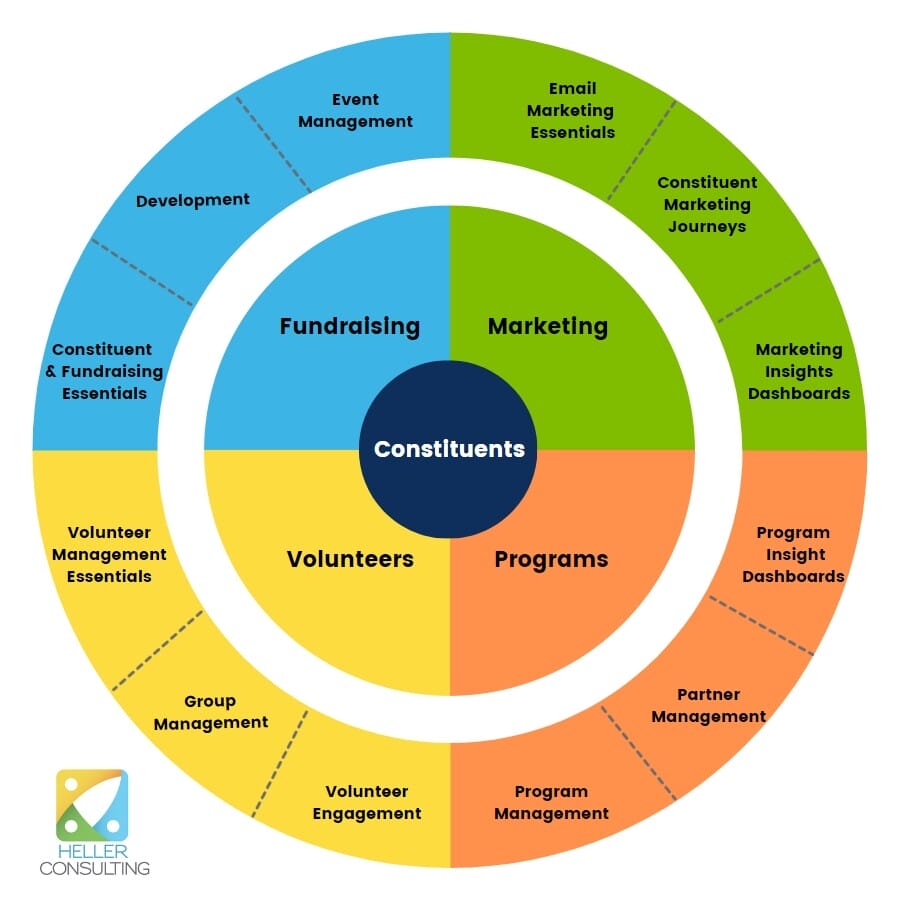 First up is Fundraising.

1. Constituent and Fundraising Essentials
This package stands up the baseline Microsoft Fundraising and Engagement solution, including the Dynamics 365 App, the Azure components required to support the App and the connection between the two elements required to allow data entry and gift processing. In this offering, we will configure constituent management elements to industry best practices and set up household and/or organization account management. We also customize the gift processing module to support the specific types of gifts you accept, along with the basic campaign, appeal, package, fund and designation structure that is right for you. We'll provide 1-2 import templates to allow you to import gifts from online sources. We also set up basic fundraising dashboards to allow your team to see the results of gift entry in near-real time. Finally, we set up one receipt template for your tax receipts.
2. Development
This package builds on the Constituent and Fundraising Essentials Momentum offer. The Heller team will work with your team to implement the Development Module in F&E, including customizations that support your organization's specific development and stewardship efforts such as planned giving, corporate, foundation, and/or major gift solicitations. We also configure moves management to support your internal processes and optimize the experience for donors.
We'll configure opportunity and pledge management aligned with your policies, and show your team how to create installment payment schedules to support your development work, and set up customized business workflows to support best practices adapted for your specific business needs.
This package also includes support for configuring up to four additional receipt and/or acknowledgement letter templates.
3. Event Management
This package builds on the Constituent and Fundraising Essentials Momentum offer, adding the capability to support offline event management.
We set up the F&E Event Management module to meet your needs for event and ticketing configuration for an offline event, such as a fundraising gala. We support you through the setup and management of a ticketed event template that you can use for future events, and we will configure your first event for you. This includes setting up multiple ticket types, sponsorships, and potentially seating and table management.
This package includes support for configuring one event-focused tax receipt and/or acknowledgement letter template that captures total amount, benefit value, and tax-deductible amount.
NOTE: All Fundraising and Engagement implementation packages require the purchase of prerequisite Microsoft licensing, including the appropriate tier of Microsoft Cloud for Nonprofit and Dynamics 365 Sales enterprise licenses.
Need help with Microsoft licensing?
As noted, these Momentum packages require the purchase of certain Microsoft licenses. Please contact us for assistance in pricing your licensing needs.
What about our Legacy Data?
Legacy data migration and/or imports are excluded from these Momentum packages as they require data analysis to provide a specific estimate and recommended approach.
What if I need a more custom approach?
If you need a more customized approach to your nonprofit's technology strategy and implementations, the Heller team would be happy to work with you. Together, we can build a tailored customer relationship management (CRM) roadmap, conduct a data migration assessment, scope projects that combine one or more Momentum implementations, or develop full-scale custom implementations.
Let's get started.
Complete the form below to tell us a little more about your next project. You can also email Jett Winders, Director of Sales, directly at jwinders@teamheller.com.
Categories: