Marketing with Microsoft Cloud for Nonprofit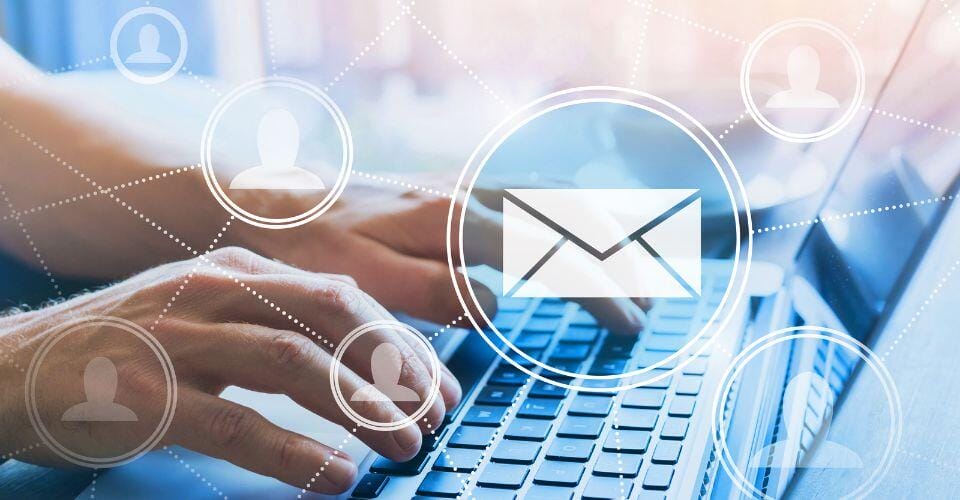 Nonprofits today face unique challenges when it comes to attracting and retaining donors and supporters. To address these challenges, nonprofit marketers are increasingly turning to marketing technology as a key component of their overall tech strategy. With the rise of personalized and dynamic donor experiences, it's more important than ever to have the right tools to gain insights into supporter behavior and maintain privacy and security standards. That's where Microsoft Dynamics 365 marketing comes in as a compelling option for nonprofits. In this blog post, we'll explore how nonprofits can use Microsoft Cloud for Nonprofit for marketing to better engage their supporters and achieve their goals.
To help nonprofits get up and running quickly with Microsoft Cloud for Nonprofit and Dynamics 365 Marketing specifically, Heller Consulting has developed a series of implementation services called Microsoft Cloud for Nonprofit Momentum packages. These packages break the implementation process into manageable pieces, making it easier for nonprofits to adopt Microsoft Cloud for Nonprofit and start using Dynamics 365 Marketing for their marketing activities.
In this four-part blog series, we'll explore each of the business areas that the Microsoft Cloud for Nonprofit Momentum packages cover, including fundraising, volunteers, programs, and marketing. We've already covered the Fundraising Momentum and Volunteers Momentum packages in previous posts, so be sure to check those out as well. In this post, we'll be focusing specifically on marketing, exploring how nonprofits can use Dynamics 365 Marketing to create personalized and engaging experiences for their supporters.
Marketing with Microsoft Cloud for Nonprofit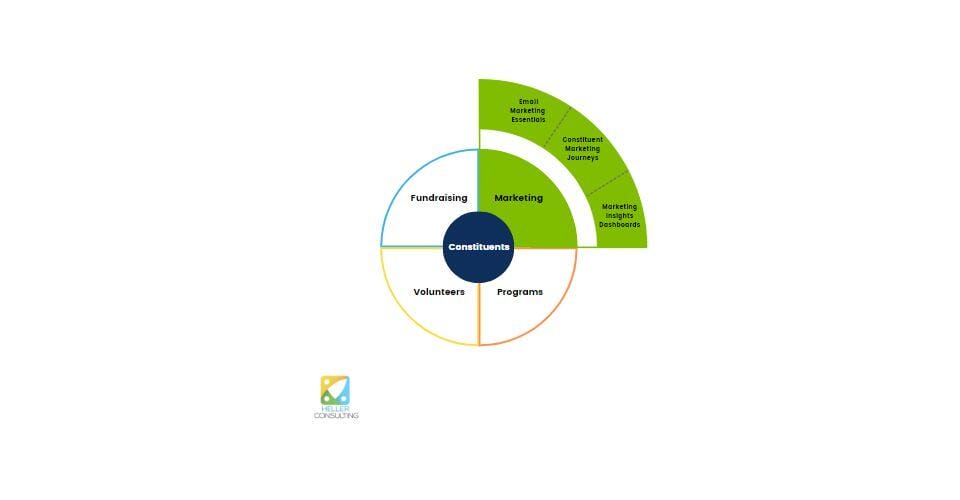 1. Email Marketing Essentials
In this Momentum package, Heller will stand up the Microsoft Dynamics 365 Marketing solution and connect it to your Fundraising and Engagement, Volunteer Management, and/or Program Management apps. We will customize the data model in your Dynamics 365 Marketing instance to ensure you can create segments using your critical data points.
We set up and train you on basic email marketing, such as sending newsletters and outbound campaign emails. We set up 1-2 email templates, a preferences management web page that you can embed in your website, and an email sign-up form. We also align your preference management with your Fundraising and Engagement setup to ensure they stay in alignment.
This package includes recommendations for IP warming to maximize email deliverability as you transition to your new email provider, as well as training and enablement to ensure your team can create new templates and manage email marketing sends. We'll be with you as you send your first email and help you monitor deliverability and assess metrics for the first month. Our approach of iteratively building and training will ensure your team will be able to manage and scale your email marketing program into the future.
2. Constituent Journeys
This package builds on the Email Marketing Essentials package to configure marketing automation that helps you guide donors and volunteers through engagement journeys to deepen support for your organization.
We will walk you through a set of pre-built journeys and identify the 2-3 that are the highest priority for your organization. We work with your team to define your engagement goals, help you customize the pre-built journeys with your branding and messaging, and identify and create dynamic audience segments for entry into those 2-3 journeys.
Our approach to this implementation is to work with your team, ensuring just-in-time training and enablement that will allow your team to feel confident creating and managing additional constituent journeys on their own.
3. Marketing Insights Dashboards
This package is designed for organizations that have already implemented the Email Marketing Essentials and Customer Marketing Journeys packages and are now ready to start measuring the results of their efforts. With the Marketing Insights Dashboards package, we'll work with you to develop a framework and strategy for measurement. We'll configure your Dynamics 365 Marketing environment and set up storage to use Microsoft's basic PowerBI desktop dashboards, which will enable you to report on your marketing activities. We'll also help you connect your marketing activities to your Campaign hierarchy in Fundraising & Engagement so that you can evaluate the contribution of your efforts to funds raised. This package is an excellent way to get a comprehensive view of your marketing activities and make data-driven decisions to improve your campaigns.
NOTE: All Marketing implementation packages require the purchase of prerequisite Microsoft licensing, including the recommended tier of Microsoft Cloud for Nonprofit and a Dynamics 365 Marketing production license. Should you also desire a marketing sandbox, additional licensing and implementation costs will apply.
What are the overall benefits of Heller Consulting's Microsoft Cloud for Nonprofit Momentum Packages?
Microsoft Cloud for Nonprofit Momentum packages are designed to make it faster and easier to start using Microsoft solutions for nonprofits – in a way that works with your technology roadmap. These Momentum packages:
Allow you to implement the right solution for wherever you are in your nonprofit's digital transformation journey
Help you get into the system and start taking advantage of key functionality right away
Incorporate our decades of experience working in the full range of nonprofit operations
Support configuration based on industry best practice and your high-priority business processes
This is part 3 of a four-part blog series:
Marketing

Programs

Why work with Heller Consulting to implement Microsoft Cloud for Nonprofit?
As a Microsoft Tech for Social Impact partner, and a launch partner for Microsoft Cloud for Nonprofit, we're well-versed in Microsoft Cloud for Nonprofit solutions. In fact, our team members even helped Microsoft develop specific apps by providing advice, sample content and feedback after testing. We also have experience working on thousands of technology projects for nonprofits. With this combination of experience and expertise, you get:
A trusted partner who will guide you through your implementation project using industry best practices
Experienced consultants who will help you refine your goals, configure the system to meet these goals and support your team with user adoption techniques
Training and enablement to help your team optimize the use of your Microsoft Cloud for Nonprofit apps
Need help with Microsoft licensing?
As noted, these Momentum packages require the purchase of certain Microsoft licenses. Please contact us for assistance in pricing your licensing needs.
What about our Legacy Data?
Legacy data migration and/or imports are excluded from these Momentum packages as they require data analysis to provide a specific estimate and recommended approach.
What if I need a more custom approach?
If you need a more customized approach to your nonprofit's technology strategy and implementations, the Heller team would be happy to work with you. Together, we can build a tailored customer relationship management (CRM) roadmap, conduct a data migration assessment, scope projects that combine one or more momentum implementations, or develop full-scale custom implementations.
Let's get started!
Complete the form below to tell us a little more about your next project. You can also email Jett Winders, Director of Sales, directly at jwinders@teamheller.com.