Managing Nonprofit Programs with Microsoft Cloud for Nonprofit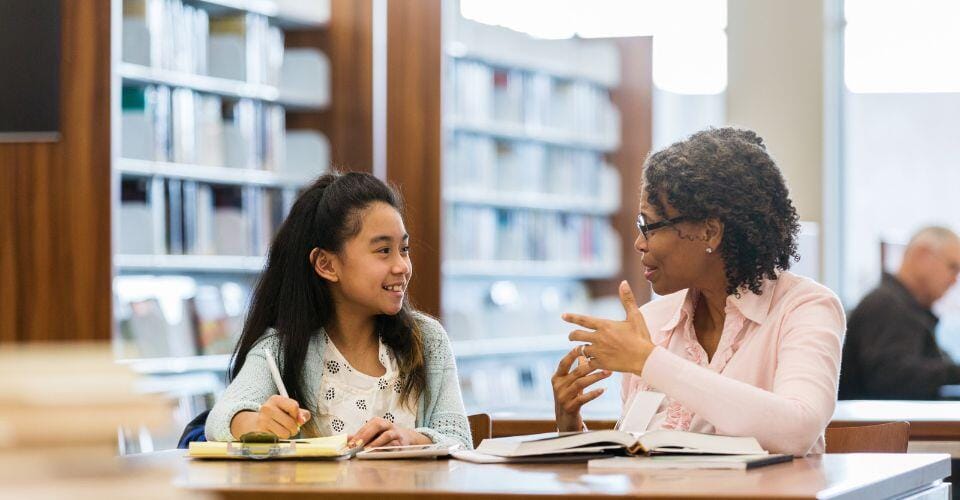 For many nonprofits, having the right technology to support their programs and partners is crucial to achieving their mission. Nonprofits need to be able to efficiently manage their programs and partnerships, from food banks collaborating with local businesses and community organizations to provide essential services, to educational nonprofits partnering with schools to provide students with the resources they need to succeed. Microsoft Cloud for Nonprofit is a powerful solution that can help nonprofits in all areas, including program management.
To help nonprofits get up and running quickly with Microsoft Cloud for Nonprofit, Heller Consulting has developed a series of implementation services called Microsoft Cloud for Nonprofit Momentum packages. These packages break the implementation process into manageable pieces, making it easier for nonprofits to adopt Microsoft Cloud for Nonprofit and start using it to support programs and report on impact.
In this four-part blog series, we'll explore each of the business areas that the Microsoft Cloud for Nonprofit Momentum packages cover, including fundraising, volunteers, programs, and marketing. We've already covered the Fundraising, Volunteers, and Marketing in previous posts.
In this post, we'll be focusing specifically on impact, exploring how nonprofits can use Microsoft Cloud for Nonprofit to support their programs and partnerships.
Supporting Programs with Microsoft Cloud for Nonprofit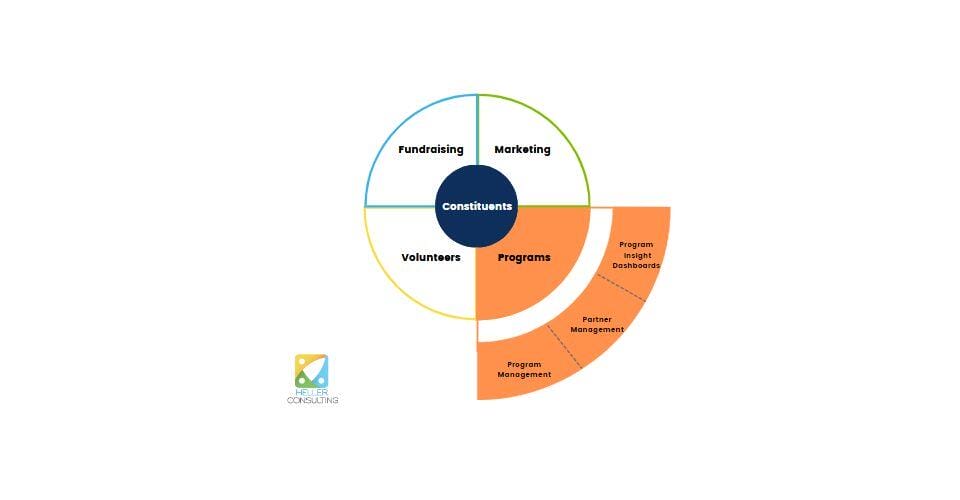 1. Program Management
In Heller's Program Management Momentum package, we set up a Power App to support the management and tracking of the impact of your organization's programs.
We'll take the time to learn about your organization's program offerings, as well as how those programs are delivered and who the beneficiaries are. We'll work with your team to set up tracking the first program, its clients, and the delivery of that program to those clients. For example, you might host support groups for people affected by a specific type of health condition. Or you might be collecting and distributing clothing through a number of community distribution spots. We will leverage our experience with nonprofits in many verticals to guide you through the best practices in both program management and digital transformation to ensure you are setting up and tracking these programs effectively.
We'll help you identify the most common data types across your programs and ensure that we set up your app with those categorizations in mind so that you can expand your programs easily. And we'll work closely with your team throughout the process, so that they are learning from our team and will feel confident setting up additional programs in the future.
We take care to leverage the Nonprofit Common Data Model in designing your programs application so that you can leverage the Microsoft Cloud for Nonprofit Program Impact Dashboards in the future. These impact dashboards will allow your staff to measure the results of your organization's impact for reporting to funders, applying for grants, and making informed, data-driven decisions.
2. Partner Management
Many nonprofits leverage a network of partners to deliver their programs and help advocate for change. As a result, Heller offers a Partner Management Momentum package which includes configuration of functionality for managing your organization's relationships with the partners you work with to develop and deliver programs. We ensure that you can categorize your partners to reflect specific program involvement and business goals, allowing you to report on the work you do together.
Nonprofits who enlist a network of partners to deliver programming, such as food banks who work with community organizations to provide access to food, would benefit from this implementation package. A regional or national nonprofit that works with local nonprofits to increase literacy or to provide mentorship for youth can also leverage this type of package. An organization that works with like-minded organizations for advocacy and community relationship work to effect social and/or legislative change would also benefit from this package.
With this package, you will be able to track, categorize and report on all of your engagement with partner organizations and the contacts within those organizations. You will be able to connect multiple individuals with a partner organization and track the specific relationship or role each person has with that partner organization. And when you combine this package with the Program Management implementation package, you will also be able to track the impact of your program through your delivery partners.
3. Program Impact Dashboards
With the Program Impact Dashboard package, nonprofits can gain valuable insights into the impact of their programs and partnerships. By working with your program and/or partner management configuration, we'll set up the basic PowerBI Dashboards offered by Microsoft Cloud for Nonprofit to help you track and evaluate the effectiveness of your programs. This is especially important for nonprofits that rely on donor funding, as the dashboards can be configured to identify donations aligned with specific programs, making it easy to communicate the impact of your work to funders.
When combined with the Program Management and Partner Management packages, the Program Impact Dashboard will give you a comprehensive view of your organization's impact and help you demonstrate your achievements to stakeholders.

NOTE: The Program and Partner Management Momentum packages require the purchase of prerequisite Microsoft licensing, including the appropriate tier of Microsoft Cloud for Nonprofit and Power Apps licenses.
What are the overall benefits of Heller Consulting's Microsoft Cloud for Nonprofit Momentum Packages?
Microsoft Cloud for Nonprofit Momentum packages are designed to make it faster and easier to start using Microsoft solutions for nonprofits – in a way that works with your technology roadmap. These Momentum packages:
Allow you to implement the right solution for wherever you are in your nonprofit's digital transformation journey
Help you get into the system and start taking advantage of key functionality right away
Incorporate our decades of experience working in the full range of nonprofit operations
Support configuration based on industry best practice and your high-priority business processes
This is part 3 of a four-part blog series:
Programs

Why work with Heller Consulting to implement Microsoft Cloud for Nonprofit?
As a Microsoft Tech for Social Impact partner, and a launch partner for Microsoft Cloud for Nonprofit, we're well-versed in Microsoft Cloud for Nonprofit solutions. In fact, our team members even helped Microsoft develop specific apps by providing advice, sample content and feedback after testing. We also have experience working on thousands of technology projects for nonprofits. With this combination of experience and expertise, you get:
A trusted partner who will guide you through your implementation project using industry best practices
Experienced consultants who will help you refine your goals, configure the system to meet these goals and support your team with user adoption techniques
Training and enablement to help your team optimize the use of your Microsoft Cloud for Nonprofit apps
Need help with Microsoft licensing?
As noted, these Momentum packages require the purchase of certain Microsoft licenses. Please contact us for assistance in pricing your licensing needs.
What about our Legacy Data?
Legacy data migration and/or imports are excluded from these Momentum packages as they require data analysis to provide a specific estimate and recommended approach.
What if I need a more custom approach?
If you need a more customized approach to your nonprofit's technology strategy and implementations, the Heller team would be happy to work with you. Together, we can build a tailored customer relationship management (CRM) roadmap, conduct a data migration assessment, scope projects that combine one or more momentum implementations, or develop full-scale custom implementations.
Let's get started!
Complete the form below to tell us a little more about your next project. You can also email Jett Winders, Director of Sales, directly at jwinders@teamheller.com.