Design Best Practices to Improve Your Nonprofit's Email Effectiveness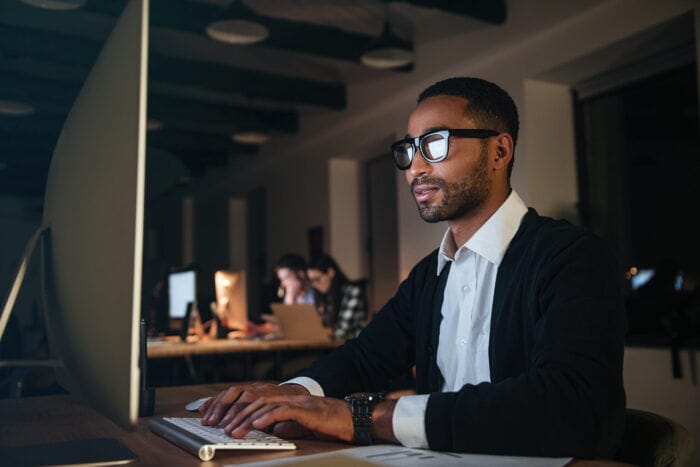 With today's use of digital communications like social media and texting, email might seem old-school. But it's still one of the most powerful tools for your digital communications strategy. In fact, a 2019 benchmark report from CampaignMonitor and Qgiv shows that the largest segment of donors (42%) say they prefer to hear from a nonprofit via email.
At the same time, there are a lot of considerations when it comes to the design of your emails:
The wide use of mobile devices — According to Pew Research Center, 96% of Americans now own a cellphone of some sort, while roughly half of U.S. adults now own tablet computers or e-reader devices. It's important to write and design your emails to be easily read on these devices.
The large number of emails we all receive — According to CampaignMonitor, the average person sends and receives more than 120 business emails each day. With this kind of volume, your emails need to stand out from the crowd.
Short attention spans — While attention spans vary based on the person and the task, we're all juggling multiple things throughout each day. Visually appealing and concise emails are key to holding any reader's attention.
Accessibility needs — According to Interactive Accessibility, more than 8 million people have a vision impairment and might rely on a screen magnifier or a screen reader, or might have a form of color blindness. You don't want to send emails that these constituents can't easily read.
Email marketing and automation tools — Using best practices for email creation and design are critically important for ensuring your email marketing and marketing automation tools work optimally.
Learn how to think more strategically about marketing automation for your nonprofit. Download the guide, Formula for Nonprofit Marketing Automation Success and watch the on-demand webinar, Marketing Automation – Technology & Strategies to Power Your Success
As a nonprofit professional, it might seem that you simply don't have time to think about all of these issues. Your nonprofit has goals to meet. You just need to get your messages out to donors, prospects, and other constituents. Right?
But consider this: By using a few proven techniques for email design and creation, you can increase the effectiveness of your emails. Here are some simple, yet effective, best practices to incorporate into your nonprofit's email strategy:
Subject line
Make your subject line simple and to the point. Keep it to 50 characters or fewer, or it might be cut off in some email tools.
Avoid spam triggers, such as the word "free," words in all capital letters, and lots of punctuation.
Use your pre-header (the summary text that follows the subject line when the email is viewed in the recipient's inbox) to provide additional detail about the content of your email; but keep it concise, too — no more than 85 characters.
Copy
Keep your email message as short as possible while still conveying your message. Remember that on mobile devices, the text will stack, or wrap, making it seem much longer than it would appear on a large computer screen.
Make sure your message is well-organized to make it easier to read. A good "formula" for many emails is: header, body text, ask/call to action.
In most cases, try to include only one call to action. The more options you give readers, the less likely they will be to click through. If you have more than one ask, consider breaking up the email into separate messages, each with only one call to action.
As with your subject line, try to avoid spam triggers, including the word "free," words in all capital letters, and excessive question marks and exclamation marks.
Images
Choose images that clearly relate to the subject of your message. This helps to ensure that the images enhance, rather than distract, from the message.
Use alt (alternative) text for images so that any recipients using a screen reader will know what images are included.
Use no more than three images per email, if possible. Any more can make your email visually cluttered and take a long time to load.
Keep image file sizes small — no more than 200 kb each — to ensure faster load times.
Keep images to no wider than 600 pixels, which typically is the maximum width for emails.
Design
Use colors that have good contrast to make the email easier for those with vision impairments to read. Visit w3.org for more information about using color for accessible design.
Steer clear of using tables in your email design. If they wrap or stack for viewing on mobile devices, they might appear in a way that doesn't make sense to the reader. If your email tool requires the use of tables, be sure to code the tables so that they do stack as you intend in a mobile experience.
Be sure to test your email on multiple devices, including mobile phones, tablets, and desktop computers, as well as multiple operating systems and email clients (such as Gmail, Outlook, and Yahoo) to ensure the email appears correctly before you send it.
Take the next step with your email marketing

These are just a few of the best practices that will help you get the most out of your email marketing efforts. The Heller Consulting team is here to support you. We can help you:
Select the right marketing automation or email marketing tool for your organization
Implement a marketing automation or email marketing solution
Develop email templates that use best practices for more effective email marketing
Learn more: Contact us today 
Join the list
Want more nonprofit tech resources delivered to your inbox? Fill out the quick form below!
Categories: