Adapting Nonprofit Fundraising: The Big Opportunities of Hybrid Engagement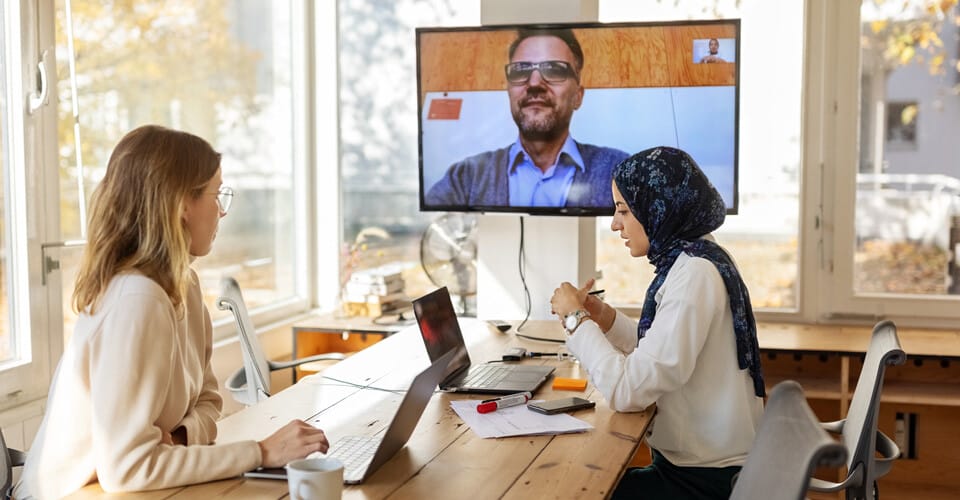 As fundraisers, you have been asked to constantly adapt over the last two years. The global pandemic accelerated changes in how you engage with donors, volunteers, and supporters. And the changes aren't over yet. With hybrid options in demand, you're being asked to adapt again.
But there's a big opportunity awaiting your nonprofit if you're ready to take it.
Let's look at some of the trends impacting fundraising today and how your nonprofit can not just adapt but thrive in this changing environment.
Fundraising and giving trends
In the first several months of the pandemic, most nonprofits moved to virtual events and engagement. Organizations that had already begun investing in digital fundraising strategies had a leg up and were able to quickly shift from in-person to online experiences.
Now in-person events are making a comeback, and organizations that are prepared to deliver high quality experiences will benefit from this new opportunity. But it's not a return to business as usual.
Consider these factors affecting fundraising and giving today:
Preferences – Some people are eager to get back to engaging in-person with the people and organizations they care about. Some still prefer to engage online. Others like the convenience of choosing in-person or virtual, depending on their schedule, budget, and other factors.


Giving – Some organizations saw growth in overall giving when their communities wanted to help amid increased demand for nonprofit services during the height of the pandemic. Some nonprofits saw a higher volume of sustained giving and some saw growth in smaller crowd-funded giving. Today, for organizations that experienced this surge, giving is back down. But, for nearly all organizations, regardless of pandemic giving levels, the demand for services hasn't slowed.


The world – Global economic, political, and health events continue to evolve, impacting people's views on engagement as well as their capacity to give.
These dynamic variables make fundraising today more challenging than ever. But the opportunity is bigger than ever, too.
The big opportunity of "hybrid" engagement
With in-person events now back on the table, nonprofits can use a hybrid of in-person and online engagement with their donors and constituents. This approach has the potential to open the door to engage more people with your organization.
For example, you can extend the auction at your in-person gala to include a whole new audience of online bidders who don't have the time or money to attend the full event.
And the opportunity goes well beyond donors. For example, you can set up online communities that engage donors, volunteers, activists, and more, depending on how they want to support your organization.
Of course, "hybrid" looks different for every organization.  
The secret to success in a hybrid world
The trick for success in this in-person/virtual world is to know your constituents. By understanding t with your organization, you can connect with them in the specific ways that will be most effective at building lasting relationships with them and encouraging ongoing support. This approach essentially puts the ideas around integrated marketing to work, where you employ high quality engagement through a variety of touchpoints, both in-person and online communications and events.
But when you have a large volume of constituents, knowing them well can't be done manually. You need the help of technology to gather constituent data, uncover trends, and use those insights to create new avenues in which people want to support your organization.
The right technology can give you access to the data and insights you need to understand and connect with your constituents in the most effective way. For example, a customer relationship management (CRM) system can help you to collect the right data and analyze it to drive more data-informed fundraising and marketing campaigns. It can give you the tools to set up online communities. It can also help you to quickly test campaigns and appeals, analyze them in real time via dashboards and reports, tweak them as needed, and then expand them to a larger audience for optimum results.
Learn more about ways you can shift with nonprofit trends

Discover more trends impacting nonprofits and how the right technology can help your organization thrive: Read The Nonprofit's 2022 Guide to Digital Transformation.
Join the list
Want more nonprofit tech resources delivered to your inbox? Fill out the quick form below!
Categories: