The Evolving CRM Marketplace for Nonprofits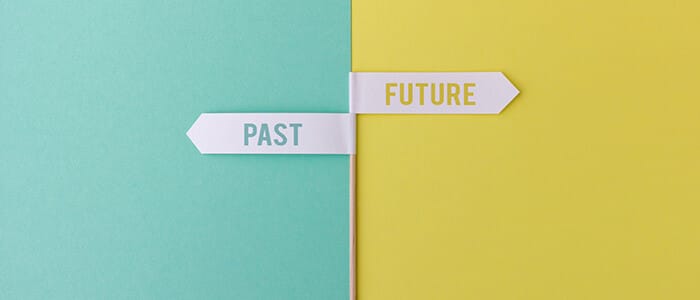 In the not-too-distant past, nonprofits had few choices when it came to CRM software. Certain industry vendors had been serving the market for some time, and their products were specifically geared to the needs and functions of nonprofits and traditional fundraising strategies like direct mail. Organizations were familiar with these solutions and how to use them and had often geared their internal processes around their chosen platform's capabilities and requirements.
For instance, Blackbaud focused on vertical integration within the sector, built on their success with Raiser's Edge to add solutions for financial management, payment processing and additional tools for more specialized fundraising strategies, such as direct mail and prospect research services. They also leveraged a series of acquisitions over several years, including solutions like e-Tapestry, Sphere and Convio's Luminate Online Marketing tool, allowing them to offer digital fundraising solutions as well as buy and build integrations or bridges (such as Common Ground and Luminate CRM) between their various tools in a generally closed ecosystem.
Over the last two decades, we've seen a lot of movement in the nonprofit technology space, as traditional nonprofit vendors have acquired, merged or retooled solutions, introduced new products and made significant investment in the space.
In the CRM marketplace in particular, large technology companies like Microsoft, Google, Salesforce and Amazon have introduced deep discounts for nonprofits and charities on technology that was originally developed for the corporate sector, resulting in increased opportunity for the nonprofit community and increased competition for traditional nonprofit vendors. New vendors entered the nonprofit market to build apps and solutions on top of platforms like Salesforce and Microsoft that benefit from massive R&D budgets. Providers are building custom and standard integrations between complementary products, allowing nonprofits to pick and choose from a wide array of engagement and fundraising tools to create CRM ecosystems tailored to their own fundraising strategies that support a streamlined end-to-end constituent experience for their donors. Google and Microsoft also offer integration with business productivity tools, including email, calendars, and file management. Amazon offers nonprofits their payment processing services at a deep discount. And both Microsoft and Amazon Web Services allow nonprofits to leverage infrastructure-as-a service in a cost-effective manner.
Salesforce significantly increased investment in the nonprofit sector through their launch of Philanthropy Cloud, the acquisition of roundCorner and its enterprise fundraising solution, NGO Connect. They also increased their commitment to and staffing of their flagship nonprofit solution, Nonprofit Success Pack, positioning themselves as a mission-enabling solution that can support program management and impact measurement, to name just two examples.
More recently, Microsoft extended its commitment to the nonprofit sector beyond a rigorous discount program and has announced their plan to disrupt the nonprofit space by seeding an ecosystem based on their Dynamics platform and has already made significant investment in a nonprofit CRM solution. They have created a common data model for nonprofits and are on the second release of their Dynamic Nonprofit Accelerator.
Meanwhile, Blackbaud continues its acquisition strategy to evolve offerings and retain their customer base. As a result of this simultaneous activity there are many unanswered questions, including what sort of business partnership Blackbaud may form with Microsoft and what, if anything, Salesforce plans to do with NGO Connect.
This rapid evolution of the nonprofit CRM marketplace is great news for nonprofit organizations. One thing that does seem clear is that nonprofits will soon be able to choose from more advanced solutions offered by larger vendors. However, it may not be clear for some time whether any of the major acquisitions previously discussed are being made in order to support and improve existing products, to capture a former competitor's customers, or simply to mothball competing products.
Increase in choice presents opportunities and challenges. With more options, comes the need to carefully weigh those options against your organization's mix of fundraising strategies and requirements. The high degree of flexibility that comes with the new for-profit platforms brings with it an opportunity for nonprofits to evolve their business models and innovate fundraising strategies in this highly competitive market. Changing strategies and business processes is not an easy undertaking. Your nonprofit may need assistance once you've selected a tool: turning your fundraising strategies into effective and efficient business processes, configuring flexible CRM solutions to support those business processes, integrating digital and offline solutions to provide exceptional donor experiences, and delivering effective change management strategies that ensure organization-wide adoption and successful transformation.
Another evolving aspect of the CRM marketplace is even more fundamental. In the old days (that is, more than 7 or 8 years ago), most people in the nonprofit world viewed CRM as simply software. That may have made sense when a CRM solution's main use was a database to store and manage information about an organization's donors and their donations and to support related fundraising processes.
Today, the charitable sector is increasingly applying a broader lens, one that has been widely accepted in the corporate sector for many years. Your CRM is more than a software solution, but rather is a business and engagement strategy — actually giving your organization new and better ways to engage with its constituents, as well as the ability to capture those interactions and understand which activities are driving your results. As engagements with donors shift to an increasing number of channels, the tools that support CRM as a strategy are becoming exponentially more complicated, and frequently multiple systems need to be stitched together through integration of tools and processes.
If you're thinking about a new CRM, be sure to:
This post is Part 1 in our 5-part series that looks at the Evolving nonprofit CRM Marketplace through the Lens of Fundraising Best Practices.
Part 2: Shifts in Nonprofit Giving Trends
Part 3: Considerations for Selecting your next Nonprofit CRM/Fundraising Platform
Categories: