Microsoft Committing $1 Billion to Nonprofit Community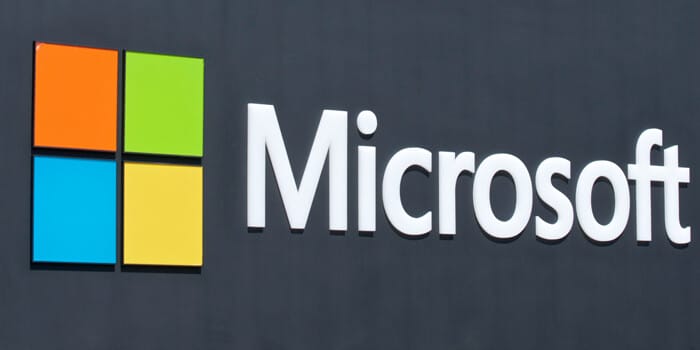 If you haven't seen the news yet, Microsoft has launched a new division of the company called Microsoft Philanthropies, and has committed $1 billion of cloud computing resources to nonprofit and research organizations over the next three years. In addition to their existing initiatives providing free and discounted versions of their software, Microsoft is striving to address the lack of IT experience and skill that plagues many nonprofit organizations. In fact, according to a 2014 NTEN survey report, 46% of nonprofits responding didn't have the budget for technology related skills and training.
At Heller we see this as an exciting opportunity for the nonprofit community. Much like the programs from Salesforce.org that provide the Salesforce.com platform to non-profits and specifically tailored applications such as the Nonprofit Starter Pack, Microsoft Philanthropies will be providing their cloud-based CRM Online, Azure database technology, business intelligence tools and more to tens of thousands of organizations.
After years of transforming organizations through advanced strategies and technology, we look forward to the impact that this will have on people who are addressing some of the world's most pressing issues. Substantial commitment to the nonprofit and research community from vendors like Microsoft and Salesforce.com comes at a perfect time when their sophistication and understanding of CRM and cloud-based tools has prepared them to take full advantage of this opportunity. For many years, technology was boldly presented as the silver bullet to remedy an organization's operational issues. Now our community understands that any software toolset is only as powerful as the systems and processes that it serves. It's essential to develop a clear strategic vision focusing on the organization's needs and goals first. After the vision is defined, modern flexible systems can be tailored to serve those needs in the most efficient ways. We're pleased to see Microsoft expanding its support of non-profits with such systems, and putting advanced technology power in the hands of mission-driven organizations. According to the newly appointed head of Microsoft Philanthropies Mary Snapp, this effort will "help bring to life the company's mission to empower every person and every organization on the planet to achieve more."
Be sure to read more about Microsoft Philanthropies in the links below. Corporations like Salesforce and Microsoft have the ability to inspire positive changes in all of our lives. We look forward to seeing the growing technology sector continue to do even more.
Official Release from Microsoft
https://news.microsoft.com/2016/01/19/microsoft-philanthropies-announces-commitment-to-donate-1-billion-in-cloud-computing-resources-to-serve-the-public-good/
Leaders of Microsoft Philanthropies
http://blogs.microsoft.com/firehose/2015/12/15/meet-the-leaders-for-microsoft-philanthropies/
Tech Talent for Good Program
http://news.microsoft.com/features/tech-talent-for-good-new-volunteer-program-matches-microsoft-employees-tech-expertise-with-nonprofit-it-needs/
Categories: