Shifts in Nonprofit Giving Trends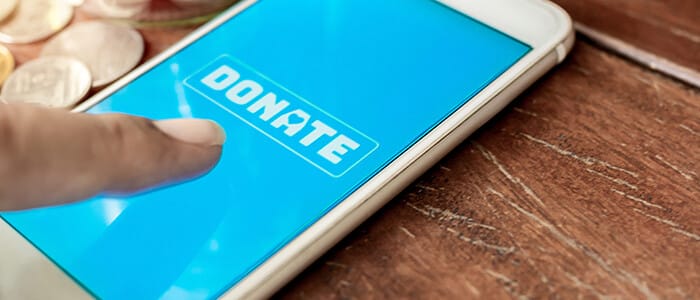 As social, economic, and policy factors change, the giving patterns of individuals and companies change in response. It wasn't long ago that average donors sat down at the end of the year, possibly consulted with their families about which organizations they would give to and made their yearly donations. These donations were often made to a local chapter of a large national organization whose mission addressed the issues they cared about in a very general way, and there was an assumption that those organizations would be good stewards of funds. There were few, if any, expectations about how their money would be used. The emphasis was not on the charity's need to meet specific requirements. The number of nonprofits was nowhere what it is today, and people generally had faith in the good intentions of those who were running charities.
Fast-forward to the present. Today people have a choice. Growth in the sheer number of giving choices has been significant, with the National Center for Charitable Statistics reporting a 28.4% increase in 501(c)(3) organizations between 2005 and 2015.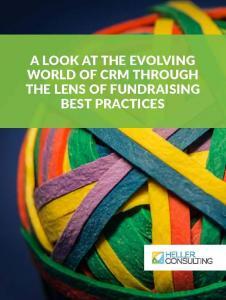 Looking for more giving trends? Download our free guide: A Look at the Evolving World of CRM Through the Lens of Fundraising Best Practices 
Nonprofits have had to be creative about finding new ways to appeal to donors who may once have simply written a check each year out of tradition. Peer-to-peer and event fundraising became growth areas in the early part of this century as nonprofits learned that a personal appeal by someone deeply connected to the cause could lift the gift amounts significantly, and event participation gave people a new way to connect to an organization's mission. People began giving based on the influence of a trusted friend, however, their loyalty to the organizations they traditionally supported waned. As the number of events increased, participants began to demand an enhanced event experience in exchange for their support and fundraising efforts. This added growing pressure on event organizers to invest more heavily into the event experience, thereby reducing net revenue.
Direct mail, still a staple for many nonprofits, has seen increased costs as the US Postal Service systematically increased postage costs. This means fewer mailings per year, which could have a significant impact on revenue. As a result, fundraising strategists recommend strong integration between direct mail and digital channels as one way to mitigate these increased costs. Successful integration of these very different channels poses interesting challenges for managing donor relationships and experiences — especially when these systems are disconnected (as is commonly the case). The need for integration between fundraising CRM and other solutions, from both a technology and business process perspective, is becoming more critical.
One excellent source of insight into nonprofit giving trends is Giving USA 2019: The Annual Report on Philanthropy for the Year 2018, a publication of Giving USA Foundation. Researched and written by staff at the Indiana University Lilly Family School of Philanthropy, the report notes that after a steady increase in philanthropic giving through 2017, the overall numbers remained flat in 2018, although a detailed analysis revealed some significant changes in trends. Changes to tax policy, including a doubling of the standard deduction, combined with volatility in the stock market and other factors resulted in a decrease in individual and household giving from the previous year. Over the same period, fortunately, giving by foundation and corporate donors experienced healthy growth.
"The complexity of the charitable giving climate in 2018 contributed to uneven growth among different segments of the philanthropic sector. Growth in total giving was virtually flat. Contributions from individuals and their bequests were not as strong as in 2017, while giving by foundations and corporations experienced healthy growth."
~ Amir Pasic, Ph.D., the Eugene R. Tempel Dean of the Lilly Family School of Philanthropy
Donor advised funds (DAF) are the fastest-growing philanthropic vehicle in the US, placing them among noteworthy nonprofit giving trends. According to Giving USA 2019, in 2018 DAFs accounted for more than 3% of all charitable giving in the United States. Similar to a retirement investment fund, a DAF is a separately identified fund or account – one that is maintained and operated by a section 501(c)(3) organization, called the sponsoring organization. DAFs offer individuals a more hands-on way to give to a charity by offering them a say in where their funds are going. DAFs pose challenges for tracking within existing traditional donor databases — and as donors increasingly want these options, charities will have to adapt. A flexible CRM solution is critical to being able to capture and report on this type of giving and adapt to industry and market changes in general. Download our executive guide to learn more about how the evolving world of nonprofit CRM can support your fundraising strategies.
You might also be interested in:
This post is Part 2 in our 5-part series that looks at the Evolving nonprofit CRM Marketplace through the Lens of Fundraising Best Practices.
Part 1: The Evolving CRM Marketplace for Nonprofits
Part 3: Considerations for Selecting your next Nonprofit CRM/Fundraising Platform
Categories: