3 Paths for NGO Connect Users – Stay, Plan or Move?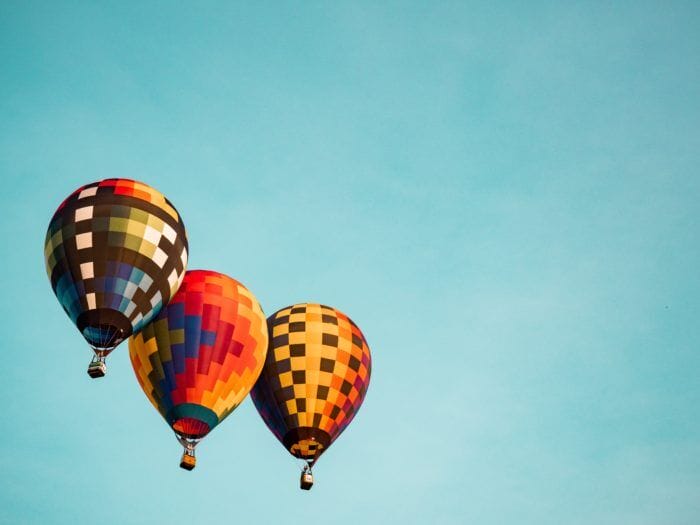 In Part 1 and Part 2 of our three-part series for NGO Connect users, we looked at a brief history of the product and how recent acquisitions and product announcements have changed the outlook for the platform. We further explored other CRM options available in the marketplace and how they compare to the needs of NGO Connect users. In our final installment we will look at the specific next steps open to nonprofits as they evaluate what options they have.
Every organization using NGO Connect has unique business needs and requirements that will ultimately help determine what technology path makes the most sense for them. But broadly speaking, there are three paths open to organizations as they determine what to do next – Stay, Plan or Move. Ultimately every organization will spend some time in each of these stages – the key choice for NGO Connect users will be to decide how much time they spend in each of these phases and how they approach each step.
Stay
As of now, NGO Connect does not have a specific end-of-life date. Salesforce continues to support it through its regular channels and users can continue to subscribe to the platform as they always have. With that in mind, organizations can simply choose to do nothing and utilize the system as they have. While we now know that many users' hopes of improvements to various pain points in the tool through future updates will not be coming, many organizations already have established business processes to utilize the tool as it currently stands. For some organizations, getting even a couple more years out of their investment in migrating to and training on NGO Connect may make sense.
Another option for each organization is to invest to customize the platform while staying on the core NGO Connect product. In this scenario organizations would aim to alleviate their biggest pain points while limiting their investment to a reasonable cost. Heller Consulting has supported organizations engaging in streamlining efforts like this in order to mitigate performance issues, eliminate error messages and speed sluggish performance. These focused improvements will not dramatically change the functionality or usage of the tool, but they can go a long way in improving the day to day efficiency of users and can help mitigate urgent pleas for change.
Organizations choosing this option will want to keep a close eye on any further announcements from Salesforce and other partners. Third party apps and integrations may no longer consider NGO Connect compatibility in future updates. Bug fixes may take longer to be addresses going forward. As more organizations choose to leave NGO Connect, the prioritization of those who remain may begin to shrink. Make sure that when you do choose to leave, you have given yourself enough time to plan and migrate without being reliant on someone else's timeline.
Plan
There is a lot of daylight between doing nothing and undertaking a major CRM migration tomorrow. Now may be the time to step back, evaluate your options, and make a specific CRM roadmap that may ultimately include a migration from NGO Connect to another product or platform. Because NGO Connect primarily covers the functions of the development / fundraising department within the organization, it may be a good time to expand the conversation to other departments in order to determine if there is an opportunity for greater integration with programs, online engagement and/ or finance in a future change. A comprehensive planning process will include documenting your business requirements, matching those requirements to available CRM platforms, selecting the best fit, and detail the timing and process steps for migration.
A migration to NPSP will also require an implementation partner. You will want a partner who both has deep expertise in NGOC Connect and a demonstrated track record of successful implementations on both NGO Connect and NPSP for enterprise level organization.
Fortunately, most apps and third parties that invested in integrating with NGO Connect have already made the same effort to ensure they work well in an NPSP environment. Therefore, while you may choose to change some of these providers, you will not be forced to due to technology limitations.
Migrate
For many organizations, moving to the NPSP product will be the most logical choice. Organizations that have made a significant investment in Salesforce and who want to remain a 'Salesforce shop' will see this product as the natural successor to NGO Connect. While planning specifically how objects and data will translate into the new system should be a part of any migration strategy, these organizations may choose to move directly into finding an implementation partner to see them through a full migration instead of spending a long period in the planning process evaluating other options.
In Part 2 of our series, we shared some of the other major enterprise options available to NGO Connect users. After a planning effort or through thoughtful internal deliberation, your organization may be ready to move directly into migrating to one of these alternate platforms. Depending on the solution you choose, you may have additional choices to make in terms of migration partners and other third-party applications based on their compatibility with the new system. Determining your end state ecosystem and the implementation partners required to arrive at your desired outcome will be key to your success.
Counting on Your Leadership
Ultimately, all organizations on NGO Connect will spend some amount of time in each of these stages – Stay, Plan and Move. Nonprofit leaders will need to choose how long to stay on their current platform and how much to invest in planning. They will need to decide whether to rely on internal team members or enlist outside expertise to develop a strategy and determine the best platform. They will need to choose a migration partner for their new platform to ensure their fundraising vision is realized wherever they choose to move.
Thank you for sticking with us over this three-part series exploring the history of NGO Connect, the CRM landscape as it now appears to NGO Connect users, and the next steps open to those organizations. We know you have big decisions to make ahead of you. As always, Heller Consulting can provide an informed and objective perspective to organizations deciding what to do next and help organizations implement new CRM technology. To keep the conversation going, connect with experts at Heller Consulting here.
Categories: