A Post NGO Connect Landscape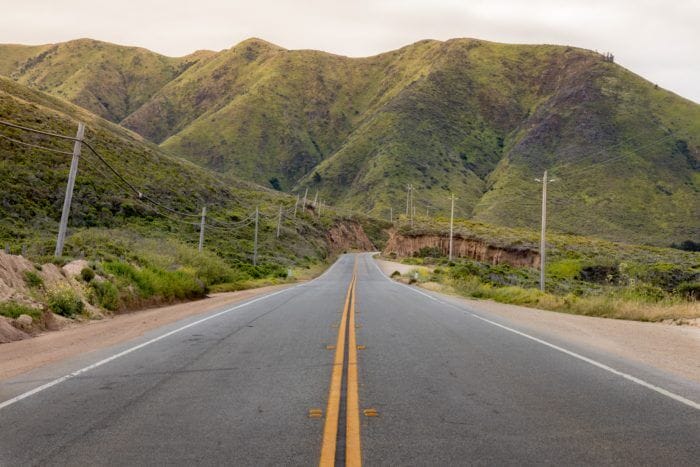 In Part 1 of our three-part series, we provided a brief history on the evolution of NGO Connect and offered our perspective on how the various product announcements and acquisitions in 2019 affected users. In Part 2, we look out across the CRM landscape and evaluate what options NGO Connect users have.
This past year has been perhaps the most dynamic one in our memory in terms of CRM technology. That's great news for NGO Connect users who now have more options than when they may have last surveyed the landscape. But along with more choice comes greater complexity and more decisions to make. The following is a synopsis of what is happening in the market broadly as well as looking at some specific options that meet many of the needs of NGO Connect users.
When one of the leading providers makes a move, it sends a ripple throughout the industry. When three major players, Microsoft, Salesforce, and Blackbaud, signal important changes all at once, that is sure to disrupt the sector.
To be clear, the three companies offer very different solutions to their clients. Still, these three companies' business decisions are influencing each other and other providers and shaping the sector in the process.
We are seeing a continued movement and expansion within the nonprofit sector by commercial vendors, especially Microsoft and Salesforce. These companies are able to invest heavily in research and development given their size (revenues and market values), at a far greater rate than Blackbaud. Their participation in the nonprofit space makes powerful technology with vast capabilities more accessible to nonprofits.
When the heavy hitters enter the field, it forces providers who have traditionally been in nonprofit space to do business differently in response. At the same time, smaller, niche services, such as data augmentation, credit card processors, email, online giving tools – to name a few – emerge to fill the gaps and support new strategies. Let's take a closer look at what's happening with the three key players.
Microsoft – Microsoft has always been generous to nonprofits with their software. Over the past two years, with the launch of their Technology for Social Impact group (TSI), Microsoft is becoming even more proactive, taking similar steps as Salesforce a decade ago when it first entered the nonprofit sector. Most importantly, Microsoft is dedicating technical staff to adapt their commercial solutions to the needs of nonprofits and enabling an expanding cadre of partners to do the same. All of this will make it easier for nonprofits to adopt Microsoft's products for greater impact. Microsoft's expansion is putting existing vendors 'feet to the fire' to innovate and reevaluate their offerings. Already we're seeing a response by Salesforce and Blackbaud. Some third parties already have strong offering build on the Microsoft Dynamics infrastructure such as StratusLIVE and Mission CRM. For many NGO Connect users with a focus on donor management and fundraising, these tools will have slick and attractive functionality and are worth a look. It remains to be seen what if any offering Microsoft will put directly in the market place, but everyone will be watching closely.
Salesforce – A decade ago, Salesforce.org helped us at Heller change our suggested technology strategy from point solutions to a vision of a CRM spanning across organizational functions. This approach has become the leading goal of many nonprofits. While the value of connecting data across an organization is well understood by CRM shoppers, Salesforce is recognizing that customers are not realizing the full potential of their tools. They are stepping in to expand their nonprofit features, assert more influence on how technology is used, and to help ensure satisfaction and success. In Part 1 of our series we discussed a length the evolution of the Nonprofit Success Pack (NPSP) over time and its increasing importance as the go-to package for nonprofits using Salesforce. For NGO Connect users, they will find a transition to NPSP the smoothest (but not necessarily easy) transition to make.
Blackbaud – For many years Blackbaud dominated the nonprofit tech space. Blackbaud expanded its footprint and product offerings by buying up strategically relevant companies, with less emphasis on organic growth. Today Blackbaud's products still support a broad range of organizations, from the largest peer to peer events on TeamRaiser to the many organizations relying on Raiser's Edge. First, with the rise of Salesforce, Blackbaud had to become more responsive to their clients. Now Microsoft is expanding their investment in the sector and developing nonprofit-focused solutions and Blackbaud is responding by partnering with the company. This is a significant shift for Blackbaud that we interpret as new and positive openness to collaboration. Blackbaud currently still offers Luminate CRM, a managed package on Salesforce, but it seems unlikely this will be an attractive offering for organizations. More robust offerings from Blackbaud include the higher education focused Blackbaud CRM and the RE NXT whose functionality primarily appeals to traditional development departments who have had long time success with Raiser's Edge.
While Microsoft, Salesforce and Blackbaud are the three largest providers, they are by no means the only platforms that nonprofits are finding success with. NGO Connect users are also looking beyond the big three. New offerings continue to enter the market every day and should not be discounted their potential to meet the needs of the organizations that choose to use them.
These systems often enter the market with one of two tactics. They first approach is to develop a niche set of functionalities that serves one function extremely well, such as in grant management or peer-to-peer fundraising, and capture market share based on a competitive set of features. Alternately, they offer a broad set of functionalities that meets many of the basic needs across departments and compete with a comparatively low price. Over time, working ecosystems have developed among these providers that even enterprise level organizations, like many NGO Connect users, are finding success.
Two we are watching closely is Neon CRM that has steadily grown its suite of functionality through development and acquisition in over the last several years. Another is Revolution Online, a product by ROI Solutions, that already has enterprise level fundraising functionality and managed services, along with a strong ecosystem of integrations and partner vendors.
Having reviewed the CRM landscape that NGO Connect users will encounter as they once again survey the market place, in Part 3 of our series we will review next steps open to organizations.
If you'd like to continue the conversation now, don't wait. Connect with experts at Heller Consulting here.
Want the latest market news delivered right to your inbox? Sign up below!
Categories: