NGO Connect Crossroads –Navigate the News, the Market and Your Options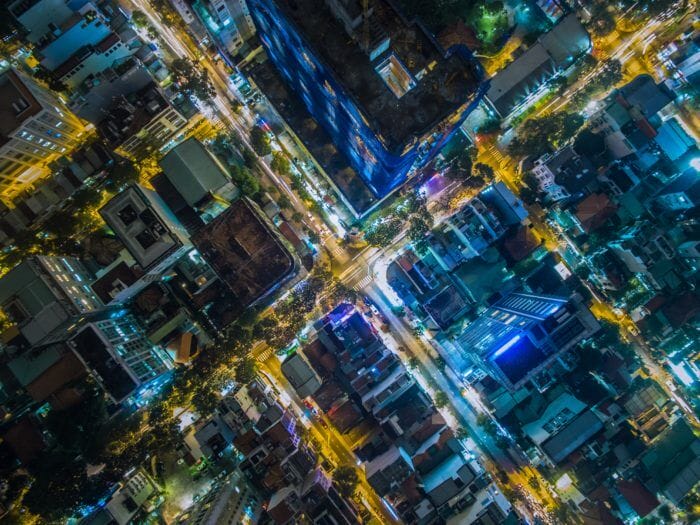 Many organizations over the last ten years have leveraged the power of Salesforce to unlock the creative potential of their fundraising. And for many years NGO Connect (originally called roundCause) by roundCorner led the market as the premier option for enterprise organizations moving to a Salesforce environment. Because of recent acquisitions and announcements, NGO Connect users are now at a crossroads, looking across the technology landscape and asking themselves what their options are. The CRM and fundraising landscape is changing faster than ever. Determining next steps will be challenging as each organization needs to take into account their own circumstances while also making an assessment of where to invest to get the greatest impact.
With nearly twenty-five years of CRM consulting experience, Heller Consulting is helping NGO Connect users make the best decisions for their organizations. In this three -part series, we will first explore the history of the NGO Connect product and try to put into context the various announcements and acquisitions that have occurred to date. Next, we will survey the CRM landscape to understand how the currently available options would impact NGO Connect users, and what trends might be coming in the near future. Finally, we will discuss the practical next steps that NGO Connect users can take and how those choices will impact their organization.
How We Got Here: A Brief History and Guide to NGO Connect Announcements
Originally developed for public broadcasting fundraising models and later expanded to serve a broader range of nonprofits, NGO Connect has served leading fundraising organizations such as Feeding America and the Salvation Army. Other companies, notably Blackbaud with their short-lived Common Ground solution and Luminate CRM product (still offered), introduced managed packages targeted to nonprofit fundraising offices. NGO Connect was different. It impressed customers with its robust array of functionality and automations. Aided by a big marketing boost in 2014 in partnership with Salesforce, NGO Connect became a leading recommendation for enterprise clients. Some sources reported that ultimately more than 200 organizations adopted roundCorner products.
Over time, organizations began to identify gaps in functionality and complained about the manual effort and staff needed to manage and maintain the system. The structure of NGO Connect sometimes meant that integrations or custom functionality were challenging to accomplish and maintain, reducing the effectiveness of one of the key benefits of a Salesforce environment. Despite reservations some had about the long-term sustainability of the product, the product remained a popular option.
Meanwhile another Salesforce nonprofit offering, Nonprofit Success Pack (NPSP), was rebranded from its original name, Nonprofit Starter Pack. NPSP functionality was enhanced significantly from its earlier iterations and it increasingly became the preference of enterprise nonprofits moving into the Salesforce environment as the functionality began to reach parity or surpass NGO Connect. For many, NPSP succeeded NGO Connect as the recommended solution.
In January 2019, Salesforce.org made its first ever acquisition and purchased roundCorner. Reactions at the time were wide ranging. Some executives described their feelings as 'concerned and curious.' Others watched with excitement with the expectation that the scale of Salesforce.org would allow for new investment in the product. Many looked forward to Salesforce.org solving many of the pain points that had been identified as more and different types of organizations used the product. Some even mused that an integrated offering with the best of NGOC and NPSP may eventually come.
Our founder, Keith Heller wondered if there was a new product development strategy at work writing in March of 2019, 'This is a first for Salesforce.org and how this will impact current customers is still emerging.  However, a company's first acquisition is always worth watching, both from what we can learn about how they manage acquisitions and because it could point to additional acquisitions in the future. Given the significant scale that Salesforce.org achieved in the past few years, it may look to additional acquisitions to sustain growth and fill in solution set gaps.  How this affects existing partners who supply solutions is unknown – they may be acquisition targets, or their features may be woven into the roadmap by Salesforce.org's expanding product development team."
Industry watchers didn't have much time to consider the implications; however, as another major development changed the conversation once again. In April 2019, Salesforce announced its acquisition of Salesforce.org. The mechanics of the change resulted in Salesforce.org being converted from a California public benefit corporation into a California business corporation with funds distributed to the Salesforce.com Foundation. At the same time, Salesforce shared a plan to create a new nonprofit and a new vertical which is responsible for the 'sales, marketing and customer success of the Salesforce Customer Success Platform to the nonprofit and education communities, as well as the development of Salesforce.org's Nonprofit Cloud, Education Cloud and Philanthropy Cloud vertical applications.'
The impact of these announced changes has been felt by clients through their interactions with Salesforce, but one change that did not come was the hoped-for investment in NGO Connect. While NGO Connect is available on the app exchange, Salesforce does not include it as part of the product line-up under the Nonprofit Cloud. Its marquee product offering here is Nonprofit Success Pack. It soon became clear that no significant enhancements of any kind could be expected. Many understand this to mean that NGO Connect will eventually be discontinued ("end-of-lifed") as an offering. Even with no stated end date, forward thinking organizations recognize the opportunity cost of staying on a platform that will not be moving forward while others continue to innovate.
Organizations on NGO Connect Now Find Themselves in a Unique Position
Having moved onto NGO Connect, they have already made a significant CRM change within the last several years. This recent change comes with both the fatigue of a major technology project, and the institutional experience and knowledge of what it takes to complete one. For organizations who did their due diligence in researching tools when migrating to NGO Connect, they are finding that the options today look dramatically different, with more changes expected to come.
In the next installment, we will look at where the CRM landscape stands currently and where we expect major investment and trends to come from over the next several years. Then we will turn to the specific next steps NGO Connect can take based on their current needs and outlook.
If you'd like to continue the conversation now, don't wait. Connect with experts at Heller Consulting here.
Want the latest market news delivered right to your inbox? Sign up below!
Categories: