How Universities Can Leverage Tech Tools to Meet Today's Evolving Challenges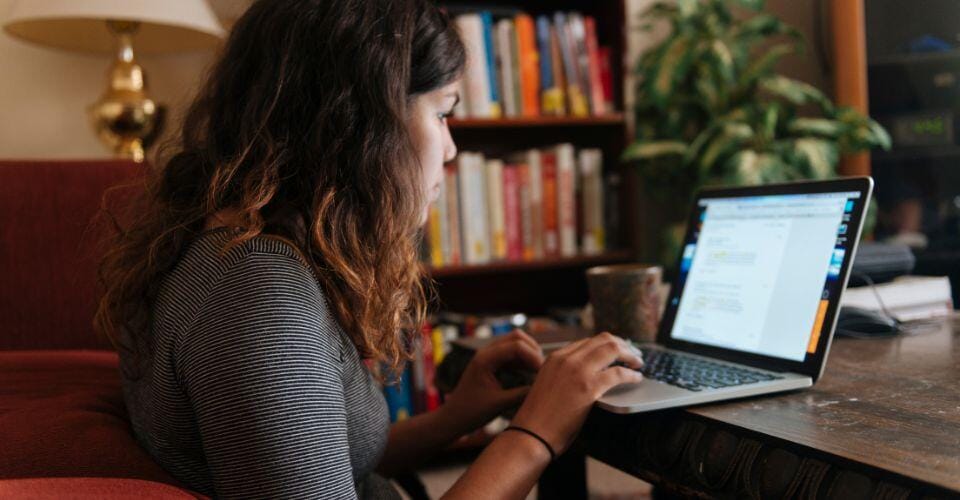 The last few years have accelerated change for every individual and institution. In higher education, colleges and universities were thrown endless hurdles all while balancing how to best support their students and staff. Now, more than ever, technology plays an essential role in daily university life. By having nimble technology tools as a foundation, education institutions can adapt to the ever-changing set of challenges. In a recent Salesforce.org Changemakers video, technology leaders from Cornell University and Heller Consulting sit down with Salesforce.org to share how you can move technology change forward while balancing departmental needs and organizational goals.
Here are the key takeaways from the Changemaker interview:
Identify the Urgent Need

If you're not sure where to start with a technology project, first tackle the most pressing need. As a technology leader at Cornell University, Rebecca Joffrey starts by listening. "As I listen to different people talk, I try to identify their urgent needs," she explains, "What's the core idea there that everybody's saying but they don't know they're saying."
For example, Joffrey identified that an urgent need at Cornell was tracking the co-curricular experience.  "And the solution that I identified wasn't a technology." Instead, she identified a business process flow that needed rethinking. Before, Cornell was surveying students at the end of their time at the university to get input on their co-curricular activities. After Joffrey listened to staff members, she saw that capturing data in application processes would produce the desired data. After seeing that urgent need, then Joffrey and the Cornell team could identify the technology that best matched that need.
"That's what we look for in those moments," Joffrey continued. "And everybody, I think, is really excited about what they learn when they actually capture data at the right moments in time."
Start with analytics

Like the co-curricular example above, Joffrey explained that when people are asking for new technology, they are often asking for data. " I think if you can start with analytics and data and dashboards as your problem, that will help you see how to solve the problems," says Joffrey. "It'll highlight the commonalities of need. And a lot of times I find in a technology space, when people are asking for an app or a tool, what they really are asking for is data. And so we really are trying to start with a conversation around data and dashboards rather than business process redesign."
Highlight the Value-Add in an Iterative Approach

There's often a lot of consternation around the challenges of large projects at large institutions. And it's no wonder; there are a lot of competing demands for resources and implementations take time. However, a long-dated process comes with challenges. It can be hard to show value added as you move through the project. You can also lose momentum, lose interest, and worst of all, you could lose support because of leadership changes.
"I tell clients: 'Hey, yes, have a long-dated view, a big picture view of what you're trying to do," says Shane Sugino, Director of Higher Education at Heller Consulting, "but really try and show incremental value because this will provide you some sustainability."
Joffrey agrees: "I look for the white space. I look for a place where we're not replacing something where they have nothing. And so even small incremental improvements are better than what they have."
Technology Leaders in Action: Prioritize and Translate

When you're operating in a landscape of multiple competing business models, you must prioritize. How does a university decide where to deploy and focus its efforts, especially when enterprise technology is a heavy lift? You get the right senior leaders in the room and prioritize.
It's also critical to have someone who can translate across multiple departments, particularly the business and technology sides of the equation. Historically, digital transformation efforts put technology people in business areas where deep business expertise is required. You can't help a unit improve service or generate revenue without understanding sales processes or up and downstream implications of when a promise is made, and how that impacts another department. On the other hand, business people don't understand that most projects aren't about features and functionality. It's about the data. And they don't see an immediate benefit of all the work that has to go in to get that data up and running for a large campus. So being able to translate is essential.
Don't Lose Sight of the Original or Overall Goal

One of the important things about these projects is to recognize that you're working toward a long-term goal.  When in the thick of a project, it's easy to lose sight of the original goal of the project.
"People lose sight of what the original intention was," says Sugino. "And it's really important for the success of the project, for the success of the institution, that we remind people of why they purchased this platform or this product in the first place." At Heller Consulting, this is where our clients can lean on project teams.
"My job as a consultant is to help remind people that these are our goals right now – this is why an institution is spending this type of money and investing in this direction," says Sugino. "Let's make sure we don't forget that. And then when we're done with that, we can definitely then take a look at all those other things that you'd like to do with it as well. But it's super important to success that we keep an eye on what the outcomes are needed, what was the
Continue to Evolve to Support Trends in Higher Education

Once the initial implementation is done, a host of additional functionality is possible. Heller Consulting keeps a close eye on the trends that impact the technology needs of the organizations we serve.
Here are some of our resources for higher education institutions to dive deeper into the next step in your digital transformation journey:
Join the list
Want more nonprofit tech resources delivered to your inbox? Fill out the quick form below!
Categories: