How to Prepare Your Data for a CRM Implementation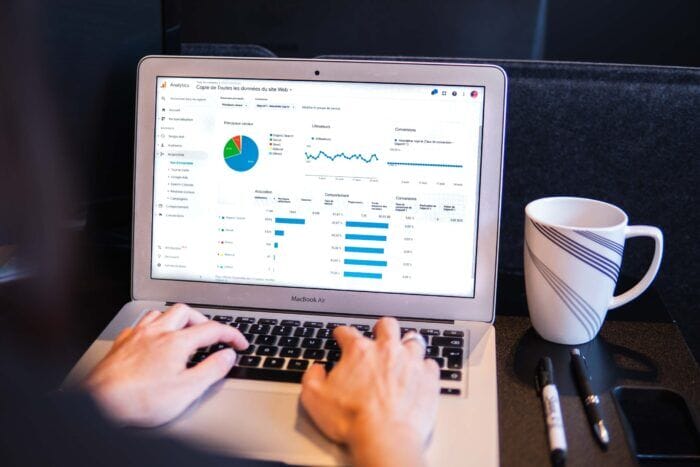 Moving to a new customer relationship management (CRM) system is an exciting time for your nonprofit. A new CRM system can help your entire organization work more efficiently, manage constituent relationships more effectively, and use more accurate reporting to drive better decision making.
Reaching this CRM paradise starts with a great system implementation. And one thing I've learned in my work with nonprofits is that data preparation is critically important for a successful CRM project.
The reality is that implementing a new CRM system and simply moving your data into it won't do anything to clean up bad data. If there's messy data in your current system, there will be messy data in the new system.
That's why I'm sharing some of my top considerations and tips for getting your data ready for a new CRM implementation:

What data should you clean up before a CRM implementation?

Here are considerations about three key areas of data to clean up before your CRM implementation:
Inconsistent data — As employees and volunteers have come and gone, your organization might have tracked data inconsistently. The older your current system(s) is, the more likely this is the case.For example, your organization might be tracking the same types of information about constituents in different systems or even in different fields in the same system. The problem here is that if you look up constituent data in two or more systems or fields, and they don't match, how do you know which one is valid and should be moved to the new CRM system?On the flip side, your organization might have tracked different things in the same data field. Moving this data into a single field in a new CRM system won't change this inconsistency. It can become even more of a problem if, for instance, you try to take advantage of the marketing automation that a good CRM system enables and you end up inserting incorrect information into your constituent messages.
Duplicate data — If you have multiple databases that will be merged into your new CRM system, there can be duplicate records created in the new CRM system. The result: You might end up sending multiple emails or direct mail pieces to the same person. Also, your reporting might be inaccurate, which could result in employees not trusting data in the new system.
Outdated data — It can be tempting to keep every piece of data your organization has ever collected "just in case" you might need it. But there are downsides to that approach:

The more data you move into your new CRM system, the longer and more costly the implementation will be.
Depending on your new CRM system's pricing structure, you might end up paying considerably more for data storage.
Running reports might take much longer if the reporting function needs to sort through excess data to deliver the results.
The benefits of cleaning data before your CRM implementation
Now that I've shared the downsides of messy data, let's consider the upsides of cleaning your data. Preparing your data for a CRM implementation offers multiple benefits:
You won't waste time and dollars moving data into a new system.
You won't waste money on data storage for old data that you don't need.
Your personalized and automated constituent communications will be more accurate.
Your reports will run faster and be more accurate.
You'll spend less time finding the data you need.
Tips for preparing your data before a CRM implementation

With these considerations in mind, here are some tips for preparing your data before moving to a new CRM system:
Don't make assumptions about how the data is/will be used. Make sure your database administrator works with end users across the organization to understand how they use data and what challenges they've faced in the current system. This will help ensure you don't throw out data that's still needed, replicate the same data and process challenges in the new system, or create new challenges.
Understand where your data lives and what the inconsistencies might be. Review your data coding (dropdown/picklist) structure to define and streamline what your data codes mean. For example: If you know a certain piece of data was collected in field X from 2005 – 2010, but then was tracked in field Y since 2010, be sure to document that inconsistency.Another example: If your fundraising solicitation codes include a checkbox for "No Email," one for "No Email – Per Constituent," and "No Email – Per Nonprofit" make sure you define what each of those "No Emails" means. Also, consider if all "No Emails" are truly needed, and if there are ways to consolidate or streamline that picklist before moving it into the new system.
Determine what data you can leave behind. In the spirit of not wasting time and dollars moving data you don't need, work with end users across your organization to determine what data is obsolete and can be left out of the new system.
De-dupe and set expectations. If your current system(s) have a deduplication function, be sure to run it to remove as many duplicate records as possible. But keep in mind that your new system still will likely have duplicates in it. For example, if you are merging multiple databases into the new CRM system, unless your constituent records have some way of being identified as being in multiple databases, there likely will be duplicate records created in your new CRM system. Be sure to set this expectation with your end users and have processes in place for identifying and handling any duplicates in the new CRM system.
Start early. Preparing your data for a new CRM implementation takes time and requires close attention. While some data cleanup and streamlining can be done during the implementation process, you will save time, money, and headaches if you make the effort to prepare your data before your CRM implementation gets underway.
For more ideas about preparing for a new CRM system implementation, read the guide: What to Consider Before Replacing Your CRM
If you'd like a hand with planning and preparing for your new CRM system implementation, contact Heller Consulting. We're ready to help.
Join the list
Want more nonprofit tech resources delivered to your inbox? Fill out the quick form below!
Categories: