Considerations for Selecting your Next Nonprofit CRM/Fundraising Platform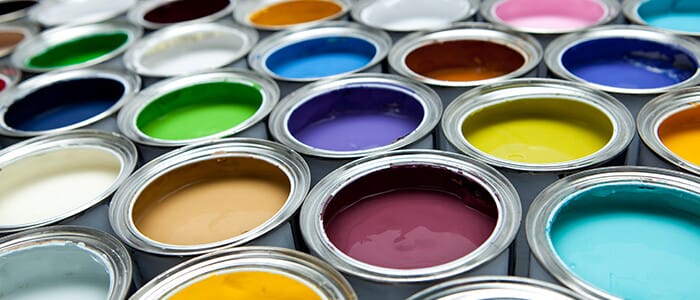 Given the complex nature of the market and the major changes underway, it's wise for any organization that currently uses a CRM platform (or is considering implementing one) to do its due diligence. That begins with understanding how your current business processes rely on your existing CRM, what that platform's continued availability will be, and how other solutions might better meet your needs.
The bottom line is that the array of choices in CRM, and specifically among fundraising platforms, will continue to grow and develop. In the short- to mid-term, the ecosystem we have become used will continue to evolve. Both your constituents' preferences for engagement and the technology that supports that engagement will require nonprofits to continue to adapt. To cite one obvious example, donors as a group demonstrate a growing preference for donating online and via text, using mobile devices, and some newer fundraising platforms are better able to accommodate this preference.
All these moving parts make it more important than ever to plan wisely in order to find the solution that is best for your organization and its constituents. Given the complicated, high-stakes nature of this undertaking, it may be worth consulting with an expert in the nonprofit CRM space to understand how the evolving market could affect your current platform's continued availability, and at the same time, learn how different fundraising platforms might provide capabilities and features that your existing solution cannot.
Every nonprofit is unique, with its own mission, stakeholders and financial considerations. That being said, there are probably more similarities than differences between one organization and the next in terms of the broad required functionality and technological needs. As a result, there are several considerations that most nonprofits should keep in mind when deciding whether to move to a new platform. Below we offer five important factors to consider when you are looking at options for nonprofit CRM and fundraising platforms.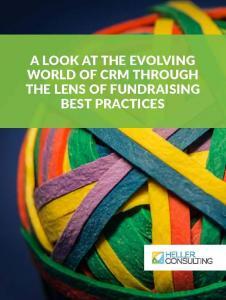 For more on how to amplify your fundraising, download our free guide: A Look at the Evolving World of CRM Through the Lens of Fundraising Best Practices 
1. Your Fundraising Strategy and Donor Mix
Your organization may rely primarily on major donors and grants, recurring donors, or individual, one-time donors. You may receive most of your donations online, or through traditional direct mail. More likely, your revenue pie consists of its own unique blend of all the above and more. Different fundraising strategies can result in different needs from your CRM or fundraising platform.
If direct mail, for example, represents a significant part of your revenue stream, there are specific capabilities that will be important, including campaign and package management, deep segmentation, data flow between print and mail houses and more. When preparing to evaluation potential solutions, it's important to identify and document your requirements for support your current donor mix to ensure that you'll still be able to capture and manage these donors, perhaps even more effectively. But avoid the pitfall of thinking too narrowly, and assuming that you simply need to replicate your current business processes in a new solution.
Focusing solely on your current requirements – or on your challenges with the current solutions – can result in a set of narrowly-defined criteria for evaluating solutions. While this approach may result in providing you with a solution that meets your current needs, it can limit your ability to pivot to support new fundraising strategies. Philanthropy is changing. As we saw in our last post in this series, giving patterns can change quickly as a result of economic and other factors, such as tax policy for individuals and corporations.
As you prepare for a new CRM solution selection, be sure to consider your fundraising strategy for the next 5-10 years and beyond. What types of campaigns will you rely on and what do you expect your future revenue mix to include? If you expect corporate giving and Donor Advised Funds (DAFs) to play a more significant role moving forward, be sure to capture their specialized needs, including those related to acknowledgements, recognition and financial reconciliation when looking at new CRMs and fundraising platforms.
2. CRM Ecosystem and Integration Considerations
One thing to keep in mind is that as the CRM marketplace continues to evolve, it's not always necessary (or even possible) to find one solution that manages and addresses every one of your needs. It's more important to find a developed ecosystem of supporting vendors and app developers that integrate effectively with your platform and related vendors' apps. This may even entail, at some future point, having more than one tool that work together to achieve your objectives.
Prioritizing your engagement strategy, including your optimized end-to-end donor experience requires such an ecosystem. Your new CRM will be the cornerstone of your donor relationship management, but few modern CRMs can do it all. At minimum, you'll want to integrate or build business processes to connect the data in your new CRM with your digital fundraising platforms and payment processor(s). You may also want to consider building connections with advocacy tools, accounting systems, and potentially call centers, direct mail warehouses, etc.
Your donors are often also advocates, volunteers and clients — and as a result, they probably engage with your organization in multiple ways. Limits to traditional fundraising systems have resulted in the evolution of siloed, specialized systems for different departments. But today's donors don't care about your department structure or the fact that you have their data in multiple systems. Instead, they expect you to recognize their full relationship with your organization. While platforms like Salesforce and Microsoft can be configured to accommodate your business processes for most of your needs, it's often more cost effective to leverage your existing solutions for program and volunteer management and build integrations to your new CRM to ensure that key data points are flowing into the CRM. Meanwhile, the development of business intelligence and cross-platform reporting tools like Tableau and Power BI allow nonprofits to continue using their existing applications to not only meet ongoing business needs, but also to provide the elusive 360-degree view of their constituents.
You'll also want to consider the integration of a marketing solution with your CRM ecosystem in order to support your cross-channel marketing efforts. The most effective fundraising is relationship-based. When donors feel appreciated and have a strong connection with your nonprofit, they are more likely to continue giving — and to give more. In the past this relationship-nurturing has relied on one-on-one, personal communication by gift officers. Today's marketing solutions offer nonprofits the ability to scale that nurturing though highly personalized marketing automation that leverages the data in your CRM to send highly relevant and timely automated messages by email. Meanwhile, data analytics within your marketing solution and CRM ecosystem can surface the highest quality leads for leadership gift prospecting, allowing your gift officers to focus their time more effectively on building and nurturing the most promising donor relationships.
In order to provide a streamlined, user-friendly experience for your donors (regardless of the type of gift or the channel through which they choose to engage with you), you'll need to ensure that your ecosystem can support data flow to and from the most critical interaction points and business areas to produce a 360-degree view of your constituents in your CRM. Not only will this support enhanced donor relationships, but it will also allow you to scale your efforts and prospect for new donors among your most engaged volunteers and advocates. Thinking about your integration strategy as you consider new CRM solutions helps to ensure that you are looking at your investment as an ecosystem — a perspective that will allow you to provide a better experience for your donors. Before you purchase a CRM, be sure you understand the landscape of supported vendors and apps, and the possibilities of both standard and custom integrations.
3. Impact on Your Donors
Your supporters want a level of confidence that you are stewarding their funds well and making smart, cost effective decisions about the technology that enables your organization to not only raise funds and manage your mission, but also protect their data. Beyond that, most donors don't care what solution you implement. The exception to this, however, is when it impacts them directly. Donors don't want to hear that something isn't working because two systems are not talking to each other. Planning for the transition is critical to a smooth experience for your donors and failure to do so can result in revenue loss.
For example, if monthly donors are a large part of your donor portfolio, anything but a seamless transition of the monthly payment processing can result in a loss of donors. Sustaining giving is a "set-it and forget-it" giving experience for many people. Imagine having to call thousands of donors to essentially sign them up again to set up their payment processing in your new system. You'll never get 100% of those donors back. Organizations with a large recurring giving portfolio might need to consider solutions and vendors that can work with existing vendors to port their donors' credit card information into the new system securely and efficiently — without having to bother the donors themselves.
Organizations with a large event-based portfolio, on the other hand, will want to consider the participant experience in any transition. Your participants are key influencers who are responsible for bringing in your event fundraising revenue. If a platform switch results in a participant's inability to log into or access key information in an event fundraising solution, participants may give up and decide to move their support elsewhere.
4. Data Security and Privacy
Today it's a given that CRM solutions include some data security and privacy functions, but it's worth noting that the requirements continue to change. Fundraising organizations must consider payment card industry (PCI) compliance to protect their donors from the risk of stolen financial information, as well as your nonprofit's reputation as a steward of financial information. The ability to assess the PCI compliance of any single solution within your CRM ecosystem is critically important. Equally important, however, is that your organization is prepared to design business processes that are PCI-compliant in managing that ecosystem as a whole.
In addition to PCI compliance, you must safeguard personally identifiable information (PII). Changes resulting from the General Data Protection Regulation (GDPR) authority, for example, forced vendors to update their solutions to meet these requirements. The California Consumer Privacy Act of 2018 is significantly changing things for organizations in the US. Not every platform can meet these new requirements, let alone adhere to the ever-evolving specific state and local laws. At a minimum, you need to have total confidence that your donors' PII is safeguarded; but depending on your needs and specific requirements, you may also need security features that go even further. Organizations serving the health vertical, for example, also need to consider the security and privacy of health information.
5. Impact on Existing Processes and Third-Party Provider Agreements
Another consideration is how a new CRM will impact your existing business process and your relationships with the vendors who support your fundraising efforts. A new platform comes with the opportunity to reimagine your business processes, which can result in more streamlined and efficient ways of doing things. Since many nonprofits leverage vendor partnerships to manage different elements of their fundraising, any changes to these processes can have an impact on your existing vendor agreements. For example, you might have a vendor that does caging and gift processing for you, and another that does deep segmentation and direct mail printing and mailing. If you introduce a new platform, your support needs and requirements from those vendors may change. In response, some vendors may need to change what they provide to you, some may need to be flexible as they adjust to your new business processes, while others may become essentially irrelevant. None of these changes are necessarily good or bad in their own right, but all of them should be considered as you evaluate different CRM platforms.
If you're thinking about a new CRM, be sure to:
This post is Part 3 in our 5-part series that looks at the Evolving nonprofit CRM Marketplace through the Lens of Fundraising Best Practices.
Part 1: The Evolving CRM Marketplace for Nonprofits
Categories: