Special Considerations for Major Direct Mail Fundraising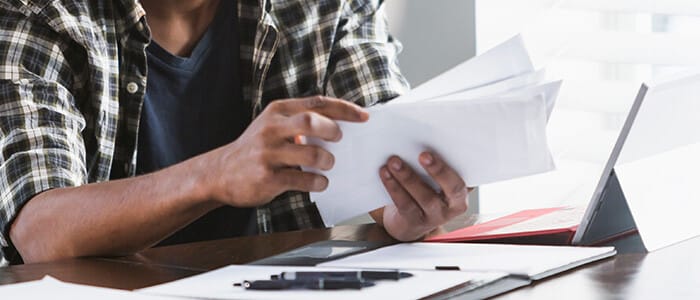 Today, we look at some of the special considerations you may want to take into account when selecting a CRM if your organization has a large direct mail portfolio. If your organization relies on large numbers of donations from individuals for a major part of its revenue, direct mail fundraising likely forms a significant part of your fundraising strategy, and as a result, deserves special consideration in your CRM selection process.
"Direct mail is more often than not the backbone of a charity's annual fundraising strategy. It's also the most cost-effective way nonprofit organizations can build a stable base of donors from which they can leverage additional support."
~ Heather Brown, CFRE, Hilborn Charity enews, March 21, 2018
While direct mail may not be the hot new fundraising idea, it remains responsible for a great proportion of money raised from individual donors. If your organization relies heavily on this fundraising channel, you'll want to make sure you look at these considerations when selecting a new CRM.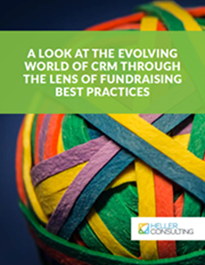 Download our free executive guide for a look at the evolving role of CRM through the lens of fundraising best practices. 
Appeal tracking and management
It's likely that your organization conducts several separate direct mail campaigns throughout the year. Each campaign may involve multiple touches, a variety of customized appeals and packages, and large and often highly segmented mailing lists. In order to understand the effectiveness and return on investment (ROI) of each appeal, it's critical that you can track a number of different things, including:
Which individual or household received which mail package
What other touchpoints a donor person was exposed to (such as social media posts, email solicitations, etc.)
When the donor gave in the campaign
Which channel they gave in
How much they donated
This information is not only helpful for tracking overall revenue, but also for learning about specific donors' giving behavior. The most effective direct mail programs in today's market leverage omnichannel marketing, reaching donors through multiple channels with highly coordinated messaging and timing. A well integrated direct mail fundraising campaign will result in multiple touchpoints for the donor, including two or more of the following types of outreach:
A pre-mail drop email to prime them for the mailing
The primary mail piece
Exposure to coordinated messaging in social media
Several follow-up email solicitations
A branded digital landing page
Compelling videos to encourage support
Outbound calling to support the ask with a personal conversation
Your CRM should allow you to understand each of the various touchpoints your donor has with the campaign, as well as capture the last touchpoint and channel of giving. This allows you to understand "campaign influence" – which is critical to being able to truly understand the ROI of the different channels and elements.
This is also important because the more you understand which appeals a donor responds to, in which channel, and at what giving level, the more effectively you can communicate with them in the future. For example, if a donor has given significantly more than their previous donation levels, your CRM platform should be able to detect this change and respond accordingly.
Deep prospect and donor segmentation and personalization 
Today's successful direct mail appeals take advantage of the ability to produce highly personalized appeal letters. By leveraging the data in your CRM about your donors and by using deep segmentation, you can move well beyond printing specific prospects' names and previous donation amounts to customizing other elements such as individual paragraphs of copy and images, based on demographic data, giving history, type of engagement the person had with your organization in the past, and so on. For example:
An animal-based organization can personalize content and images based on pet preferences, using images of dogs or cats to evoke emotion.
Gift options and gift arrays can be introduced through inclusion or exclusion of entire paragraphs in the body of the letter based on the donor's previous engagement history with the organization. Reach event participants with different messaging than donors, and even customize your messaging depending on the type and level of donor (one-time vs sustaining, corporate, recurring, peer donor, etc.).
Use different stories for your audience based on which of your services they have used in the past by tailoring the stories included by audience.
Similarly, the ability to automate the generation of highly personalized acknowledgement and thank you letters can make a huge impact with donors as well.
The more precisely your direct mail fundraising platform lets you segment your donors and prospects, the better your ability to tailor your communication with them based on their past giving behavior, other engagement with your organization and various demographics, resulting in highly personalized content that can significantly lift your response rate.
For organizations that purchase lists, it can be very helpful to be able to segment donor names and addresses within their database that were purchased from list brokers versus donors acquired from other sources and prospects.
Another specialized function within segmentation is the ability to manage suppression lists. Separating out prospects who have requested that they not be contacted is a critical requirement.
For some organizations, a solid CRM, combined with highly knowledgeable staff, will provide sufficient capabilities for segmentation. But other organizations may need to consider additional options, such as the use of an external segmentation house or the integration of a deep segmentation tool.
Reporting
Another essential requirement to support a strong direct mail program is the ability to generate detailed reporting on campaign touches, response rates and revenue, as well as appeal effectiveness and ROI. Some platforms make generating the reports you need easier and more intuitive than others.
A related consideration is the quality and look of the actual reports. If you're presenting reports to organization leadership, you may want to review how professional the reports look. If they don't meet your organization's standards, you'll need to consider additional tools or build in additional time and effort to take the raw data and turn it into visually appealing reports, charts, etc.
Impact on existing processes and vendor relationships specific to direct mail 
Beyond the specific functionalities of a given platform, it's worth considering whether moving to a new solution could change your current direct mail processes or your relationships with vendors. For example, if you currently use external managed services providers to handle such functions as caging, lockbox, reporting, segmentation strategy, or suppression files, you'll want to understand how the new platform could impact that data flow and change existing processes between your two organizations. As we saw in part 2 of this blog series, some of your direct mail vendors, such as your printing house, segmentation specialist and caging vendors, may need to change how they work with you, adapting their systems and processes.
Digital integration
As omnichannel campaigns become the norm, direct mail fundraisers will want to understand your new CRM platform's integration touchpoints with your digital marketing and fundraising tools. If your systems are disconnected and donations cannot flow from your online giving solution to your CRM and from your CRM solution to your email marketing tool, you won't be able to suppress recent donors from future communications. This is not ideal for your donor experience and can result in frustrated donors calling your call center to complain and ask to be removed from future communications. If your CRM ecosystem does not support real-time integration, you may need to put additional manual steps in place to ensure you are respecting donor requests.
A Lot Is Riding on Making the Right Choice
For organizations that rely heavily on direct mail fundraising, the stakes could not be higher. Choosing the right fundraising platform boils down to understanding what features and functions your direct mail fundraising efforts require and making sure the new platform can handle them. For this reason, it's worth taking the time before you start looking for a new CRM to conduct a systematic review of your current processes and integration points (system and third-party support vendors) for direct mail planning and execution, so that you can properly assess exactly how a new platform will handle each of them.
If you're thinking about a new CRM, be sure to:
This post is Part 4 in our 5-part series that looks at the Evolving nonprofit CRM Marketplace through the Lens of Fundraising Best Practices.
Categories: