A Nonprofit's Quick Guide to Peer-to-Peer Fundraising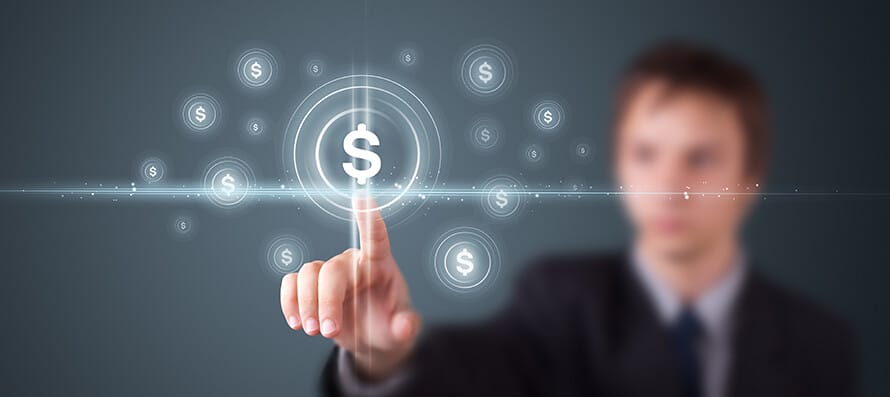 As a nonprofit fundraising professional who has to consistently generate new donor engagement ideas, you might find yourself struggling from time to time to think of new ways to bring funds into your organization. Email campaigns, annual events, donor outreach, direct mail appeals — at this point, you've tried it all. Your supporters are looking for something new to inspire them, and your organization is searching for a way to launch its fundraising efforts forward.
What your nonprofit needs is a peer-to-peer (P2P) fundraising campaign. These initiatives empower supporters to fundraise on your organization's behalf. They give passionate supporters a new way to engage with your organization and help get your nonprofit's name out in the community. Best of all, they can be woven into your existing fundraising programs!
In this quick guide, we'll cover everything your organization needs to know about P2P fundraising in the following sections:
What is Peer-to-Peer Fundraising?

Peer-to-Peer Fundraising Campaign Ideas

Best Practices for Successful Peer-to-Peer Campaigns
P2P fundraising can take place fully online, but many campaigns also include an in-person celebratory event to wrap up the campaign. Whether you're pursuing this as a digital fundraiser or taking a hybrid approach, be sure to invest in an online fundraising platform. These software solutions provide tools for building an online donation page and empowering supporters to build their own pages. 
Ready to dive into the world of P2P fundraising? Let's begin! 
What is Peer-to-Peer Fundraising?
Peer-to-peer fundraising is a fundraising method that involves supporters soliciting donations on behalf of a nonprofit organization. It differs from other popular online fundraising initiatives like crowdfunding in that it's fully supporter-led. Your organization provides the technology and motivation, but it's the individual supporters themselves who set their own fundraising goals and gather donations from family members and friends. 
Here's what the P2P fundraising process looks like:
Set an overall fundraising goal.

Determine how much revenue you're hoping to raise from the P2P campaign. Review results from past fundraising campaigns to set an ambitious, but reasonable, goal.  

Design your main fundraising page with the help of online fundraising software.

Choose a virtual fundraising platform that allows you to design a streamlined P2P fundraising page. Include a description of your fundraising goal and what the funds will be used for. Also, add a compelling image that conveys emotion and represents what your fundraising efforts are all about.

Recruit peer-to-peer fundraisers and encourage them to set up their personal pages.

Look through your supporter database to identify prospective P2P fundraisers. These individuals may be engaged volunteers, donors, board members, and other advocates who have a history of supporting your organization. Also, get in touch with companies and ask if they would incorporate your P2P campaign into their ongoing corporate philanthropy program. Reach out to them using your email and social media platforms to request their assistance in your fundraising initiative. 

Promote your campaign and motivate participants to reach their goals.

As your campaign gets underway, post social media updates highlighting progress made toward your goal. Send regular reminders to participants to keep sharing their fundraising pages so they can reach their personal goals. 
Nonprofits of all sizes can host peer-to-peer fundraisers, and they come with a long list of benefits. These campaigns are a great way to engage long-time supporters and introduce your cause to a wide variety of new supporters. Since participants share their fundraising pages on social media platforms, they promote your cause to a wider audience than your organization has access to on its own.
Plus, P2P fundraising is highly adaptable, and you can pair it with a variety of events and initiatives depending on your organization's budget and goals. 
Peer-to-Peer Fundraising Campaign Ideas
There's no shortage of effective, engaging peer-to-peer campaign ideas to choose from. But whatever type of campaign you decide on, ensure you've got the necessary tools in place to support it, such as an online fundraising platform and marketing strategies for getting the word out. 
If you're looking for some inspiration, Donately's peer-to-peer fundraising guide offers several campaign ideas such as:
Viral video challenge
Everyone's familiar with online video challenges such as the ALS Ice Bucket Challenge that went viral several years ago. These challenges are fun for participants, and they generate publicity for your cause. 
For this P2P idea, you'll challenge supporters to complete a certain task (such as reaching 10,000 steps per day, dyeing their hair, or giving up a certain habit or vice). Then, they'll solicit donations from their friends and family in support of them completing the challenge. 
Encourage participants to share social media videos of themselves participating in the challenge along with a link to an online donation page. They can tag friends in the post to spread the challenge to a wider audience. 
5K or fun run
5K events are classic nonprofit fundraisers that spark friendly competition among participants. You can host a virtual 5K to open your event to a wider audience. You can also make your 5K more exciting by adding a fun twist, such as making it a color run where participants are showered with colorful powder or a Krispy Kreme run where participants must eat a dozen donuts halfway through the race.
A-thon style event
You may have heard of walk-a-thons, dance-a-thons, or bowl-a-thons. A-thon style events require participants to collect pledges and participate in a certain activity for as long as they can. These events can help acquire new supporters for your cause as participants share their fundraising pages throughout the experience. 
Giving day
Infuse your P2P campaign with a sense of urgency by hosting an annual giving day event. These initiatives challenge supporters to raise a certain amount of money in just 24 hours. 
For example, you've likely heard of the most popular giving day, #GivingTuesday, which is a global generosity movement that occurs on the Tuesday after Thanksgiving to inspire donors to give to worthwhile causes. In 2021, nearly $3 billion was raised in the U.S. alone. The amount of money this day raises for the nonprofit sector goes to show just how effective giving days are.
Encourage participants to share their personal giving pages or your main campaign page frequently throughout the day to help reach your goal.
No matter what type of P2P fundraiser you pursue, be sure to promote your opportunity well in advance so supporters have enough time to sign up and add your event to their schedules. 
Best Practices for Successful Peer-to-Peer Campaigns
Whether this is your first P2P initiative or your 20th, it's never a bad idea to review some strategies for making your campaign as effective as possible. Here are our top tips for a successful P2P fundraiser: 
Design your campaign page effectively. 
It's important to optimize even the smallest details on your main fundraising page because supporters will turn to it for inspiration when designing their personal pages. 
Keep these best practices in mind when crafting your main P2P page:
Use compelling visuals that capture emotion.

For instance, include photos of volunteers cleaning up a local park or a family adopting their new pet from your shelter. 

Keep a running tally of your fundraising progress.

A fundraising thermometer will automatically update to show prospective donors how much you still need to raise to reach your goal, which can influence them to give. 

Keep it simple.

Your P2P page doesn't need to be overly complex. Including a brief description of your fundraising efforts with just one or two visuals will provide everything prospective donors need to know to make their decision. 
An effective campaign page can mean the difference between successfully securing a donation and having audience members scroll right past your posts. The more intuitive your page is, the more likely it is for someone to take a moment to learn about your cause and submit a donation in support of their loved one who asked them to give.
Proactively market your campaign.
A proactive, comprehensive marketing campaign is essential to the success of your P2P campaign. To reach the widest audience of potential donors, take a multichannel marketing approach. This allows you to reach different demographics within your overall nonprofit audience.
Promote your fundraising efforts on platforms such as:
Email:

Use email to reach out to prospective P2P participants ahead of the campaign. Then, when the initiative is underway, share your main campaign page in your email newsletter to inspire people to donate. 

Social media:

Post frequent updates on your fundraising progress on platforms such as Facebook, Twitter, and Instagram. Search for your supporters' fundraising posts and comment, like, and share them to acknowledge and motivate participants to complete their goals. 

Your website:

Share fundraising updates on your website's blog or include a fundraising thermometer on your homepage to showcase progress. 

External sources:

For example, reach out to your corporate partners to ask if they would share your P2P opportunity using their internal company newsletter or team meetings. You can also reach out to local news outlets like your local newspaper or radio station to submit a press release regarding your upcoming event. 
The success of your campaign also depends on supporters' ability to share their pages widely and solicit donations from family members and friends. You can create a P2P fundraising guide with marketing tips for supporters to use to promote their campaign pages. Mention best practices such as including a personal story about supporters' connection to your cause and posting at peak social media times for maximum exposure. 
Promote matching gifts.
In matching gift programs, companies pledge to match donations that their employees make to eligible nonprofits. According to Double the Donation's fundraising statistics page, one in three donors say they'd give a larger gift if they knew it would be matched and doubled, which can heavily influence major campaigns like peer-to-peer fundraisers. 
Donors are drawn to these programs because they can make a bigger impact on their favorite organizations without having to reach back into their own wallets. 
Peer-to-peer campaigns represent an excellent opportunity for your organization to spread awareness of matching gift programs and secure any additional funds you might have otherwise missed. Use your marketing channels to spread the word and encourage corporate P2P participants and donors to research their matching gift eligibility. 
Thank peer-to-peer participants. 
Your peer-to-peer fundraising campaign wouldn't be complete without an appreciation strategy. When your campaign concludes, thank everyone involved for contributing to its success, including your volunteer fundraisers and the new donors you acquired along the way. 
When crafting your supporter thank-you messages, make sure they are:
Personal:

Address the letters with supporters' names and conclude them with the signature of an individual at your organization, such as the head fundraising officer or executive director.

Specific:

Reference each supporter's unique contributions. For instance, you might say, "Sarah, thank you for hosting a personal fundraising page. Your incredible efforts raised $250 for our cause."
Also, ensure that your thank-you notes leave the door open for future engagement. Let your supporters know what you have going on next, whether it's upcoming volunteer opportunities or an annual fundraising gala. This gives both new and long-time supporters a way to stay involved in your cause for the long term, boosting your retention rate.
Before you launch your next peer-to-peer fundraiser, take some time to set your goals and explore your options for robust P2P fundraising software and giving tools. Then, you'll be in a good position to incorporate other best practices, such as designing an effective campaign page and marketing your initiative to a wider audience.
About the Author: 
I strive to make every step of our customer journey as enjoyable as possible. My goal is to turn everyone that trusts Donately into a raving fan! Raising funds can be daunting, but we know that with the right tools, it can and should be easy. 
Throughout my career, I've been able to help sales and success teams tackle new markets, grow and expand. 
Leading with empathy, listening to actually solve problems, and remembering that we are all human are the key elements to growing any business in a meaningful way.
When I'm not working you can find me spending time with my wife, 2 boys and our Border Collie, Abbie. Family>Everything.
Categories: