Guest Post: Tips and Strategies for Running a Peer-to-Peer Fundraiser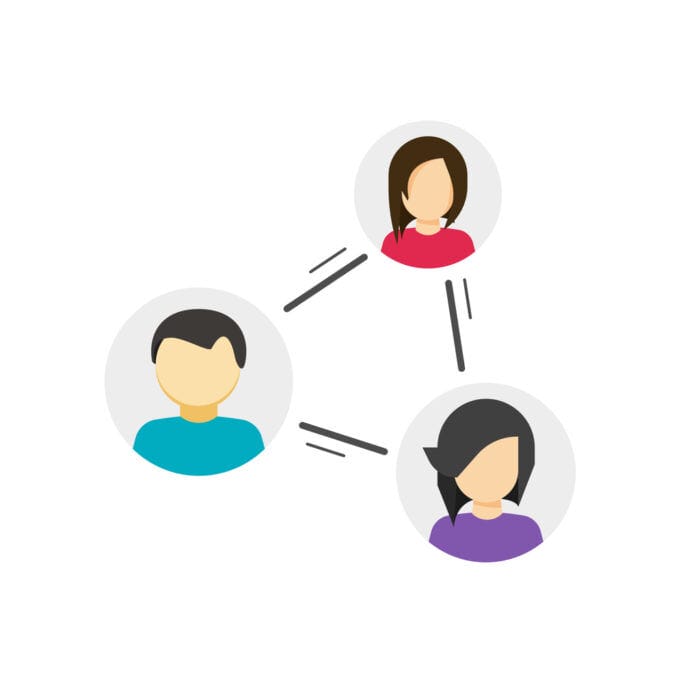 Peer-to-peer fundraising has exploded in popularity the last several years, and an increasing number of nonprofits are working the method into their annual fundraising calendars. The fundraising style, which involves equipping individual participants to raise money on behalf of a nonprofit, can be a great way to raise money, boost visibility in your community, and expand your donor base. There are lots of forms of peer-to-peer fundraising! Some culminate in events like walk-a-thons or 5ks. Others are "DIY" fundraisers where supporters can fundraise on their own schedule. Today, we're seeing lots of nonprofits use virtual peer-to-peer events as a way to generate revenue and engage supporters during the COVID-19 crisis. You can learn a little more about that here.
All forms of peer-to-peer fundraising involve other people raising money on your behalf. But it does still require significant planning and ongoing engagement efforts. It's a very hands-on fundraising strategy!
Here are some basic strategies that will help your peer-to-peer event be successful. At the end of each section, we'll include some fundraising tools that will help you put those strategies into action.
Recruit participants before your event to help build momentum
When starting a capital campaign, lots of nonprofits will first lead with a "silent phase" of the campaign. During the silent phase, they'll secure funding from loyal supporters before going live to the rest of the community. That's because people like donating to a campaign when they know others have already given. People like contributing to a campaign when it's already gathered some momentum.
Similarly, you can build momentum for your peer-to-peer campaign by recruiting a handful of participants before you launch your campaign. This can accomplish a few ends: 1. Recruiting some participants before you launch your event can make others more likely to sign up. 2. You can use those individuals as team captains and encourage them to recruit people to participate.
Peer-to-peer tools that can help
Look for a platform that lets you set up and customize pages before turning on your campaign. You can help get your chosen participants registered, then give them immediate access to their fundraising pages.
Give your participants the tools they need to do a good job
You could have the best peer-to-peer event idea in history, but it won't do you much good if your participants don't actually know what to do. Most of the people you'll recruit have never had to raise money before. Consider providing some tools and resources they can use to get started.
Try providing:
Walk-through tours
Whether you use a feature that's built into your fundraising platform or do it another way, give your participants a guided tour of the fundraising features they can use to raise money. Show them how to set up a page, send a Tweet, make a Facebook post, create an email… anything they might want to do as they raise money for your cause.
Fundraising toolkits
Giving your participants a handy reference guide to raising money is a great idea! Include ideas they can use in their posts and emails, offer fundraising ideas, and include contact information for someone who can answer questions that occur to them. It would also be a great idea to give participants talking points they can include in their posts and emails. What will the money they raise accomplish? How will their money make a difference?
Resource bundles
What resources do you anticipate your participants needing? They'll probably want access to images, videos, logos, and other elements they can include on their pages and in their appeals. Either upload those resources to your fundraising platform so they're accessible to everyone who participates or send them to supporters in an email. Just make sure they're available!
Ongoing support
This is most important to give your supporters! Make sure your participants know who to contact if they need help or encouragement.
You can also offer ongoing support by sending periodic emails to your participants. Target your email messaging so it's relevant to your participants' progress. You can send encouragement emails to people who have reached or are near their goal. Check in with participants who haven't logged in recently. Offer ideas and motivation to people who aren't very active. Your efforts will pay off with increased engagement and more money raised.
Peer-to-Peer tools that can help
Many of these resources can be handled with a well-coordinated email plan, but there are some peer-to-peer tools that can help. Look for a peer-to-peer platform that includes engagement tools like the ones we looked at. Make sure you can upload resources for your participants to use as they raise money for you. Look for other tools like walk-through tours, email engagement features, and participant tracking so you can identify who needs help and who's succeeding.
Make fundraising a game
Gamification is a proven way to help your participants raise more money. You can read more about why it works here, but the basic principle is simple: games are fun, and people like to play games. If you can make fundraising a game, people will stay more involved.
There are lots of different ways to add gaming elements to your peer-to-peer event. Here are some of our favorites (that we've seen work!):
Awarding digital badges when participants reach fundraising milestones
Tying fundraising milestones to real-life incentives like trophies, prizes, and raffle tickets
Fundraising leaderboards that encourage friendly competition between participants
Thermometers for individuals and teams (not just the overall event!) that let them show off their progress
No two nonprofits come up with exactly the same gamification ideas. But no matter what their form may be, gaming elements help keep participants involved and excited about raising money.
Peer-to-peer tools that can help
Working gamification into your peer-to-peer campaign is possible no matter what fundraising platform you use but having some specific tools can make it a lot easier. Look for tools that help your participants visualize their progress toward their goals. Thermometers are a great tool to accomplish that. Other gamification pieces like leaderboards or badges are always fun: finding a platform that includes those tools means participants see their badges as soon as they earn them. Talk about instant gratification!
With a little strategizing, peer-to-peer fundraisers can be a great tool
Peer-to-peer fundraising engages supporters, new donors, and allows for higher community visibility. And, while the fundraising method requires some groundwork, with some planning and hands-on time, these simple strategies will help you run the best-possible peer-to-peer event.
About Qgiv: 
Qgiv is an online fundraising platform that makes it easy for nonprofits of all sizes to raise more money online. We've got solutions for every nonprofit, including year-round fundraising tools, text fundraising, peer-to-peer fundraising, auctions, and more!
Categories: